Causes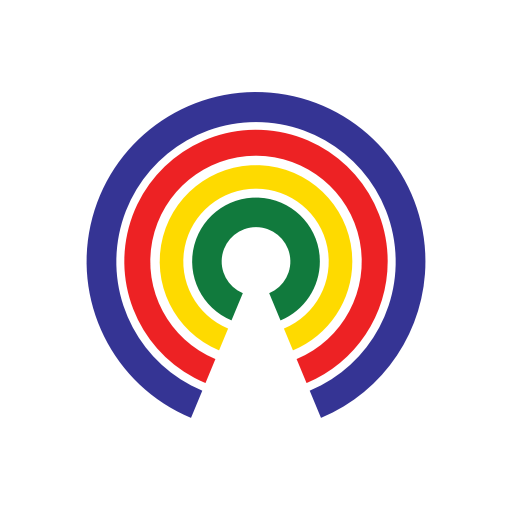 Causes
| 12.31.20
Republican Gains Leave Democrats With One of the Thinnest House Majorities in Recent History
How do you feel about the composition of the House in the 117th Congress?
by Causes | 12.31.20
What's the story?
House Democrats will hold one of the narrowest majorities in recent history when the 117th Congress convenes for the first time on Sunday. With one race still uncalled, Democrats won 222 seats to 212 for Republicans.
With 222 seats, it will be Democrats' smallest majority since World War II during the 78th Congress (1943-45), when the party also held 222 seats. A majority in the House when the chamber is at its full complement of 435 members is 218 votes, which will make things difficult for Democratic leadership to shepherd legislation through the chamber.
Aside from the lone uncalled race, there will be one other vacancy when the House convenes on Sunday. Congressman-elect Luke Letlow (R-LA) passed away from complications of coronavirus (COVID-19) last week at the age of 41, and is survived by his wife and two young children. The seat will be filled through a special election to be announced at a later date.
Here's a look at how the composition of the House of Representatives was altered by the 2020 elections:
REPUBLICAN GAINS
California 21st: Former Rep. David Valadao (R-CA) narrowly won his rematch with Rep. TJ Cox (D-CA), who unseated him in the last election. Valadao represented the district in California's Southern Central Valley for three terms until Cox defeated Valadao by 862 votes in 2018. Both of their elections were decided by less than 1%, and they may face off again in 2022.
California 39th: Former State Assemblywoman Young Kim (R-CA) defeated freshman Rep. Gil Cisneros (D-CA) in a rematch of their 2018 race. Kim was the first Korean American Republican woman elected to the California State Legislature. 
California 48th: Michelle Steel, a Republican member of the Orange County Board of Supervisors, defeated freshman Rep. Harley Rouda (D-CA), who is the only Democrat to represent the Orange County district since it was created. Steel will join Kim and Member-elect Marilyn Strickland (D-WA) as the first Korean American women to serve in Congress.
Florida 26th: Miami-Dade County Mayor Carlos Gimenez (R) defeated first-term Rep. Debbie Mucarsel Powell (D-FL), who turned the seat from red to blue in 2018. Gimenez has served as the mayor, a non-partisan position, since 2011 after serving for six years on the Miami-Dade County Commission. 
Florida 27th: Maria Elvira Salazar, a Spanish language journalist and news anchor, won her rematch with former Clinton administration HHS secretary, Rep. Donna Shalala (D-FL), to flip the Coral Gables area district to the GOP column. Salazar is the daughter of Cuban exiles, spent part of her childhood in Puerto Rico, and earned a Master of Public Administration from Harvard University's John F. Kennedy School of Government.
Iowa 1st: State Rep. Ashley Hinson (R-IA) unseated freshman Rep. Abby Finkenauer (D-IA) to return the northeastern Iowa 1st district back to Republican control. Hinson will become the first Republican woman to represent Iowa in the House. Prior to entering politics, Hinson was a journalist and news anchor.
Iowa 2nd: Mariannette Miller-Meeks (R) eked out a narrow victory over former State Sen. Rita Hart (D) by a mere 6 votes after a recount was conducted and the outcome certified. Hart has requested the House Administration Committee to review the matter and seat her instead of Miller-Meeks when the 117th Congress convenes, but Speaker Nancy Pelosi (D-CA) indicated that Miller-Meeks will be seated. The southeastern Iowa district has been held by retiring Rep. David Loebsack (D-IA) since 2007, who defeated Miller-Meeks in 2008, 2010, and 2014. 
Michigan 3rd: Member-elect Peter Meijer (R-MI), a business analyst and veteran, defeated Hillary Scholten (D) for the Grand Rapids area seat held by Libertarian Rep. Justin Amash, who left the Republican Party and opted against a third party re-election bid.
Minnesota 7th: Former Minnesota Lt. Gov. Michelle Fischbach (R-MN) defeated 15-term Rep. Collin Peterson (D-MN), the chairman of the House Agriculture Committee who is among the most conservative House Democrats in the 116th Congress. Fischbach became the first female president of the Minnesota Senate in 2017.
New Mexico 2nd: Former State Rep. Yvette Herrell (R-NM) won her rematch with Rep. Xochitl Torres Small (D-NM) and flipped the Las Cruces area district in one of the most expensive House races this cycle. Representative-elect Herrell will become the third Native American woman elected to Congress, joining Reps. Deb Haaland (D-NM) and Sharice Davids (D-KS) who were elected in 2018.
New York 11th: Assemblywoman Nicole Malliotakis (R-Staten Island, Brooklyn), who has served in the New York State Assembly since 2011, unseated freshman Rep. Max Rose (D-NY) to reclaim the Staten Island area district for Republicans. Malliotakis is the daughter of Greek and Cuban immigrants, was the first Hispanic American to win elected office in Staten Island, and one of the first two Greek American women elected in the state of New York.
Oklahoma 5th: State Sen. Stephanie Bice (R-OK) returned the Oklahoma 5th congressional district to the GOP column by unseating freshman Rep. Kendra Horn (D-OK), who was the first Democrat to represent the district since the Ford administration. Bice is the first Iranian American elected to Congress.
South Carolina 1st: State Rep. Nancy Mace (R-SC) defeated Rep. Joe Cunningham (D-SC), bringing the Charleston area district back into the GOP column. Mace was the first woman to graduate from the Corps of Cadets at The Citadel and will become the first Republican woman to represent South Carolina in Congress.
Utah 4th: Freshman Rep. Ben McAdams (D-UT) was defeated by Republican challenger Burgess Owens, a former NFL athlete, businessman, and non-profit executive. The Salt Lake County area district was held by Democrats in the 113th Congress, then flipped to Republicans during the next two Congresses before McAdams flipped the seat in 2018.
DEMOCRAT GAINS
Georgia 7th: Carolyn Bourdreaux (D-GA) defeated GOP nominee Rich McCormick to flip the seat held by retiring Rep. Rob Woodall (R-GA), who she lost to by 433 votes in what was the closest congressional race of 2018. Bourdreaux is a public policy professor at Georgia State University.
North Carolina 2nd: Former State Rep. Deborah Ross (D-NC), who served in the state legislature for 10 years and challenged Sen. Richard Burr (R-NC) in 2016, won a seat held by retiring Rep. George Holding (R-NC), who chose not to seek re-election after court ordered redistricting resulted in the district becoming more Democratic.   
North Carolina 6th: Kathy Manning (D) flipped the Greensboro and Winston-Salem area district represented by retiring Rep. Mark Walker (R-NC), who chose not to seek re-election after the district was redrawn under court order to become more Democratic. Manning attended Harvard University and the University of Michigan Law School.
TBD - PENDING LEGAL CHALLENGES
New York 22nd: The winner of the rematch between former Rep. Claudia Tenney (R-NY) and freshman Rep. Anthony Brindisi (D-NY), who unseated Tenney in 2018 after her first term, is yet to be determined as legal challenges play out that may affect the outcome. Tenney led by a mere 12 votes after the initial canvas, then a county found 55 uncounted early votes 28 days after Election Day, prompting a legal challenge by Brindisi prior to the election's certification. After a batch of provisional ballots from another county were tallied, Brindisi gained a 14 vote lead, which lasted until further counting gave Tenney a 29 vote lead.
— Eric Revell
(Photo Credit: brucedetorres@gmail.com via Flickr / Public Domain)