Causes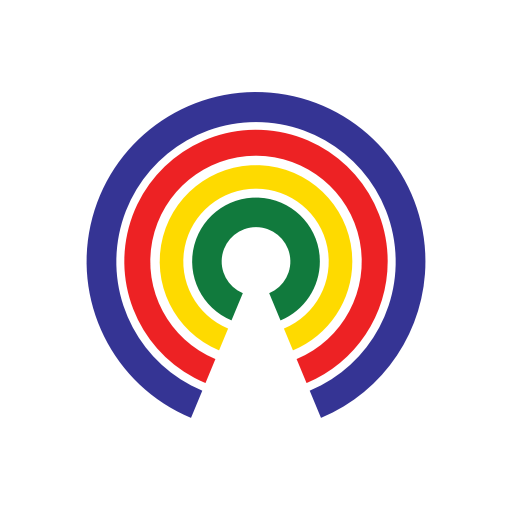 Causes
| 12.30.20
Looking Back at 2020 in Congress
How do you feel about Congress's 2020?
by Causes | 12.30.20
With the calendar set to turn from 2020 to 2021, here's a look back at the year that was in Congress.
Impeachment Trial & Acquittal
House Democrats voted to impeach President Donald Trump on two articles of impeachment ― abuse of power and obstruction of Congress ― in December 2019 and sent those articles on to the Senate in January after an unsuccessful effort to force the upper chamber to call additional witnesses. 
Democrats accused Trump of conditioning U.S. aid to Ukraine on the nation's government launching a public investigation into former Vice President Joe Biden and allegations that Ukraine interfered in the 2016 U.S. presidential election; and stonewalling the congressional investigation into the matter. 
The Senate held a trial that began in late January and concluded in early February. Following an 11-day trial, the Senate voted to acquit Trump 52-47 on the abuse of power charge (with Sen. Mitt Romney (R-UT) the only Republican to vote in favor), and 53-47 along strictly party-lines on the obstruction of Congress charge.   
Coronavirus Relief
The onset of the coronavirus pandemic in early 2020 prompted Congress to act on several occasions to boost the healthcare response and provide economic relief to Americans and their businesses left reeling in the wake of economic lockdowns.
"Phase 1" of the response was the Coronavirus Preparedness and Response Supplemental Appropriations Act, 2020 (H.R 6074), which provided $8.3 billion to fund the acquisition of medical supplies and develop treatments and vaccines. It was signed into law on March 6th.
"Phase 2" was the Families First Coronavirus Response Act (H.R. 6201), which ensured the availability of free coronavirus testing, in addition to providing for paid leave under certain circumstances, and expanding food aid & unemployment insurance benefits during the outbreak. It was signed into law on March 18th.
"Phase 3" was the Coronavirus, Aid, Recovery, and Economic Security (CARES) Act (H.R. 748), which provided an estimated $2.2 trillion in funding for a variety of initiatives aimed at blunting the economic impact of the pandemic & bolstering the healthcare response to it. It includes $1200 "recovery rebate" checks for individuals (doubled for married couples) that phase-out for wealthier Americans, plus $500 per child; enhanced unemployment benefits; $350 billion in forgivable loans for small businesses under the Paycheck Protection Program (PPP); $500 billion in interest-bearing financial aid for larger, financially distressed corporations. It was signed into law on March 27th and is the most expensive spending package ever enacted.
"Phase 3.5" was the Paycheck Protection Program and Health Care Enhancement Act (H.R. 266), which provided $484 billion to replenish the PPP and other Small Business Administration disaster loan programs; reimburse healthcare providers; and scale-up COVID-19 testing and tracing capacity. It was signed into law on April 24th and preceded a pair of bills later enacted to make PPP loans more useful to small business borrowers by broadening the forgiveness standards and increasing transparency for the public in terms of the entities receiving loans. 
"Phase 4" was included in the Consolidated Appropriations Act, 2021 (H.R. 133), and provided $900 billion in funding to finance a round of $600 recovery rebates for individuals; reopen the PPP for another round of loans to distressed small businesses; enhance unemployment benefits by $300 per week through mid-March 2021; help schools respond to the pandemic; and provide additional resources for public health efforts and vaccine distribution. The coronavirus relief measure was included with the $1.4 trillion omnibus spending bill for fiscal year 2021, which made the overall package one of the longest pieces of legislation ever enacted at 5,593 pages.
Police Reform
Amid the national discussion about racial injustice and civil unrest sparked by the killing of George Floyd by police officers in Minneapolis, Minnesota on May 25th, Congress debated the merits of proposals to reform policing.
Senate Republicans proposed an open debate on police reform legislation known as the JUSTICE Act drafted by Sen. Tim Scott (R-SC) and offered to hold votes on up to 20 amendments offered by Democrats. On June 24th, Senate Democrats blocked debate and votes on amendments to the police reform bill in a 56-44 vote that fell shy of the 60 votes needed to overcome the Democratic filibuster because only Sens. Doug Jones (D-AL), Angus King (I-ME), and Joe Manchin (D-WV) joined Republicans by voting in favor.
The next day, the House passed Democrats' George Floyd Justice in Policing Act in a mostly party-line vote that saw only three Republicans ― Reps. Brian Fitzpatrick (R-PA), Will Hurd (R-TX), and Fred Upton (R-MI) ― join Democrats by voting in favor.
Ultimately, Democrats and Republicans were unable to reconcile their differing visions for police reform despite a number of similarities, and the issue faded from the forefront of the political debate in Congress due to the focus on the election and coronavirus. 
Supreme Court Confirmation
Following the death of Justice Ruth Bader Ginsburg on September 18th, President Donald Trump nominated Judge Amy Coney Barrett of the Seventh Circuit Court of Appeals as her successor on September 26th. 
The decision to consider her nomination ahead of the election was controversial, as the Republican-controlled Senate declined to consider then-President Barack Obama's nominee to succeed the late Justice Antonin Scalia in 2016 during a period of divided government. It also came after a contentious confirmation process for Justice Brett Kavanaugh in 2018.
The Senate Judiciary Committee held four days of confirmation hearings regarding her nomination from Monday, October 12th to Thursday, October 15th. The first day was focused on opening statements, while the second and third days featured question and answer periods between committee members and Barrett before the hearings concluded after the committee heard testimony from outside experts on the fourth day.
The Senate began floor consideration on Barrett's nomination on October 23rd, and following several days of debate and procedural votes she was confirmed on a vote of 52-48 on the evening of October 26th and was officially sworn in the next day.
The vote went mostly along party-lines, with only Sen. Susan Collins (R-ME) breaking ranks after she expressed a preference to wait for the confirmation vote until after the election. No Democrats voted in favor, which made Barrett's nomination the first Supreme Court appointment since 1869 to not receive any bipartisan support.
Barrett's confirmation occurred closer to Election Day than any in history at only eight days beforehand. It surpassed Dwight Eisenhower's recess appointment of Justice William Brennan 22 days before the election. 
Additionally, Barrett's confirmation came 30 days after President Trump formally nominated her, which makes it the second-fastest Supreme Court confirmation process in the modern era. Justice John Paul Stevens was confirmed by a Democratic Senate just 19 days after he was nominated by Gerald Ford in 1975.
— Eric Revell
(Photo Credit: iStock.com / BackyardProduction)