Causes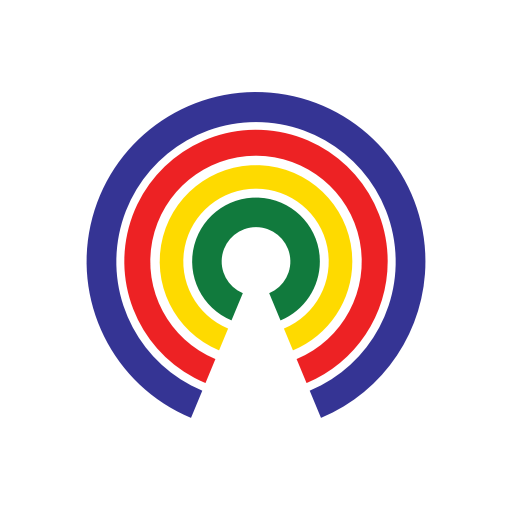 Causes
| 11.6.20
Record Number of Republican Women Elected to Congress
How do you feel about more Republican women being elected to Congress?
by Causes | 11.6.20
What's the story?
Republicans have elected a record number of female lawmakers to serve, with at least dozen non-incumbents having won elections so far by flipping Democrat-held seats. The number of non-incumbent Republican women elected to Congress may rise as high as 19 after all the outstanding races are called. 
House Minority Leader Kevin McCarthy (R-CA) said, "We'll likely have an additional 14-19 Republican women. This will break the record for the most Republican women coming in at any one time ― will double and will set a record for the most women ever in the Republican Party." President Donald Trump also weighed in and said, "More Republican women were elected to Congress than ever before. That's a great achievement."
After Democrats elected a record number of women to Congress in 2018, Rep. Elise Stefanik (R-NY) led the charge to recruit more GOP women to run for Congress and supported many of the representatives-elect during their primaries through her political action committee E-PAC. Stefanik said of the GOP's record-setting election, "This is the year of the Republican woman." 
Including incumbents, at least 26 Republican women have won seats in the House for the 117th Congress so far, surpassing the GOP record of 25 set in 2006. Democrats will have at least 83 women in the 117th Congress, which is near their party's record of 89.
With votes in a number of races still being tallied, it's still unclear how many seats the GOP will control, but it's clear that the electoral success of these women will be a big reason for Republicans narrowing the Democratic majority in the House. Here's what you need to know about the non-incumbent Republican women who have been elected to Congress and several who may soon join them.
GOP Women Flip Democratic Seats
State Sen. Stephanie Bice (R-OK) returned the Oklahoma 5th congressional district to the GOP column by unseating freshman Rep. Kendra Horn (D-OK), who was the first Democrat to represent the district since the Ford administration.
Former Minnesota Lt. Gov. Michelle Fischbach (R-MN) defeated 15-term Rep. Collin Peterson (D-MN), the chairman of the House Agriculture Committee who is arguably the most conservative House Democrat.
Former State Rep. Yvette Herrell (R-NM) won her rematch with Rep. Xochitl Torres Small (D-NM) and flipped the Las Cruces area district in one of the most expensive House races this cycle. Representative-elect Herrell will become the third Native American woman elected to Congress, joining Reps. Deb Haaland (D-NM) and Sharice Davids (D-KS) who were elected in 2018.
State Rep. Ashley Hinson (R-IA) unseated freshman Rep. Abby Finkenauer (D-IA) to return the northeastern Iowa 1st district back to Republican control. Hinson will become the first Republican woman to represent Iowa in the House.
State Rep. Nancy Mace (R-SC) defeated Rep. Joe Cunningham (D-SC), bringing the Charleston area district back into the GOP column. Mace was the first woman to graduate from the Corps of Cadets at The Citadel, and will become the first Republican woman to represent South Carolina in Congress.
Assemblywoman Nicole Malliotakis (R-NY), who has served in the New York State Assembly since 2011, unseated freshman Rep. Max Rose (D-NY) to reclaim the Staten Island area district for Republicans.
Maria Elvira Salazar, a Harvard-educated Spanish language journalist and news anchor, won her rematch with former Clinton administration HHS secretary, Rep. Donna Shalala (D-FL), to flip the Coral Gables area district to the GOP column.
New Reps in Red Districts
State Sen. Victoria Spartz (R-IN), a Ukrainian immigrant, won a highly competitive race to succeed retiring Rep. Susan Brooks (R-IN) in a suburban Indianapolis district.
Lauren Boebert (R-CO), a restaurant owner and gun rights activist, secured election to a district representing Colorado's Western Slope after defeating the incumbent, Rep. Scott Tipton (R-CO), in the primary. Boebert expressed support for elements of QAnon, but later said she had only a vague understanding of QAnon and doesn't believe in conspiracy theories.
Kat Cammack (R-FL) won her race to succeed retiring Rep. Ted Yoho (R-FL) in a district that includes Gainesville, Florida.
Marjorie Taylor Greene (R-GA) comfortably won election to a seat that was held by Rep. Tom Graves (R-GA), who resigned in early October after previously announcing he wouldn't seek re-election. Greene drew national attention for promoting QAnon conspiracies, which she later said she didn't believe in.
Diana Harshbarger (R-TN), a pharmacist by trade, won election to succeed retiring Rep. Phil Roe (R-TN). 
Lisa McClain (R-MI) comfortably won election to succeed retiring Rep. Paul Mitchell (R-MI) in a district center on "the Thumb" of Michigan.
Mary Miller (R-IL) won election by a wide margin to an eastern Illinois district currently represented by retiring Rep. John Shimkus (R-IL).
Female GOP Candidates in Races Too Close to Call
Michelle Steel, a GOP member of the Orange County Board of Supervisors, is looking to unseat freshman Rep. Harley Rouda (D-CA).
Former State Assemblywoman Young Kim (R-CA) is seeking a win in a rematch with freshman Rep. Gil Cisneros (D-CA).
Chele Farley, a small business owner, is hoping to defeat Rep. Sean Patrick Maloney (D-NY) and flip his district in the northern suburbs and exurbs of New York City for the GOP. 
State Sen. Mariannette Miller-Meeks (R-IA) is attempting to defeat former State Sen. Rita Hart (D-IA) in a southeastern Iowa district Democrats have controlled since 2007, when retiring Rep. David Loebsack (D-IA) was sworn in.
Beth Van Duyne, the former mayor of Irving, Texas, is running for an Dallas-Fort Worth area open seat that is being vacated with the retirement of Rep. Kenny Marchant (R-TX).
— Eric Revell
(Photo Credit: Salazar: Dora Franco via Wikimedia / Creative Commons | Malliotakis: paulmarronejr via Wikimedia / Creative Commons | Mace: jm817 via Wikimedia / Creative Commons)