Causes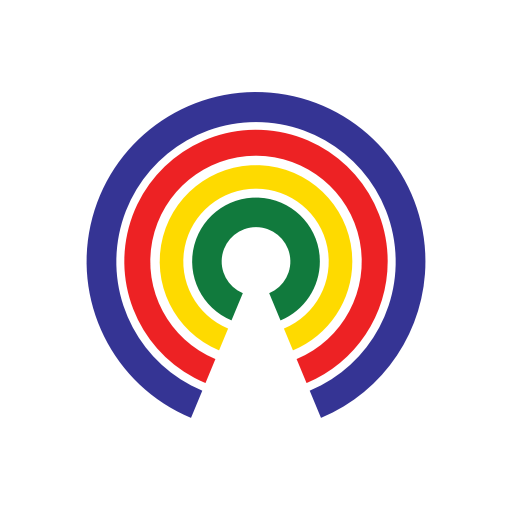 Causes
| 11.7.20
House Election Results: Democrats Hold House, But Republicans Make Gains
How do you feel about the results so far?
by Causes | 11.7.20
Check back for updates on key races throughout the night.
---
UPDATE 2pm Friday
AP Calls: More embattled incumbents held their seats: Rep. Jeff Van Drew (R-NJ), who switched from the Democratic Party after they impeached President Donald Trump; Rep. Susan Wild (D-PA) and Matt Cartwright (D-PA) have held their eastern Pennsylvania districts.
UPDATE 9pm Thursday
AP Calls: Several incumbents have secured re-election as votes have been tallied: Reps. Jaime Herrera Beutler (R-WA), Angie Craig (D-MN), Jim Hagedorn (R-MN), Kathleen Rice (D-NY), Scott Perry (R-PA), and Haley Stevens (D-MI).
UPDATE 8pm
AP Calls: Rep. Max Rose (D-NY), a member of the Blue Dog Coalition and the Problem Solvers Caucus, was defeated by New York Assemblywoman Nicole Malliotakis (R-NY) in his bid to hold the Staten Island area seat he turned blue in 2018, netting the GOP another pick up. Two other members of the Problem Solvers Caucus fared better ― Rep. Elissa Slotkin (D-MI) held on to the seat she flipped in 2018 and Rep. Brian Fitzpatrick (R-PA) won re-election in his district, which was redrawn prior to the 2018 midterm election.
UPDATE 11:45am
AP Calls: Several incumbents secured re-election this morning: Rep. Elaine Luria (D-VA), a former Navy commander, won her rematch against former Rep. Scott Taylor (R-VA), a former Navy SEAL who held the Hampton Roads area seat during the 115th Congress. Rep. Josh Harder (D-CA) won re-election to the Modesto area district he flipped in 2018, as did Problem Solvers Caucus Co-Chair Josh Gottheimer (D-NJ) in the Garden State.Rep. Mike Kelly (R-PA) won re-election to his northwestern Pennsylvania seat; while Rep. Fred Upton (R-MI) held his Kalamazoo area seat and Rep. Tim Walberg (R-MI) retained his southern Michigan district.
UPDATE 2:30am
AP Call: Another freshman Democrat has been defeated, as Rep. Xochitl Torres-Small (D-NM) fell to former four-term State Rep. Yvette Herrell (R-NM).
UPDATE 2:15am
AP Call: Republicans gain a seat as freshman Rep. Joe Cunningham (D-SC) has been defeated by Nancy Mace (R).
UPDATE 1:50am
AP Call: Republicans picked up a seat from a Democratic committee chair and narrowly missed winning another. Agriculture Committee Chairman Collin Peterson (D-MN) was been defeated by former Minnesota Lt. Gov. Michelle Fischbach (R). Congressional Progressive Caucus co-founder and Transportation Chairman Peter DeFazio (D-OR), won re-election to an 18th term over Alek Skarlatos (R) in what will likely end up the narrowest victory of his career to date. Further north in Oregon's timber country another endangered Democrat secured re-election, as Rep. Kurt Schrader (D-OR) a member of the Democratic Blue Dog Coalition and the Problem Solvers Caucus, defeated Amy Courser (R).
UPDATE Wednesday 1:20am
AP Calls: Freshman Rep. Kendra Horn (D-OK) has been defeated by Stephanie Bice (R), flipping the blue seat back to red. Freshman Rep. Chip Roy (R-TX) has defeated former State Sen. Wendy Davis (D-TX).
UPDATE 11pm
AP Calls: A pair of South Florida seats are changing hands for the second cycle in a row. Rep. Donna Shalala (D-FL) has been defeated by Maria Elvira Salazar (R), and Rep. Debbie Mucarsel Powell (D-FL) lost to Carlos Gimenez (R). A pair of North Carolina Republican incumbents, Reps. Richard Hudson and Dan Bishop, have won re-election, but Deborah Ross (D) won the race to succeed retiring Rep. George Holding (R-NC).
UPDATE 10pm
AP Calls: Prominent freshman Rep. Ilhan Omar (D-MN) won re-election in Minnesota. Several members of Democrats' moderate Blue Dog Coalition, including Reps. Sanford Bishop (D-GA), Henry Cuellar (D-TX), and Stephanie Murphy (D-FL) have won re-election. Former White House physician Dr. Ronny Jackson (R-TX) won election in the Texas 13th congressional district.
UPDATE 9:30pm
AP Calls: Notable Democratic winners include Rep. Joaquin Castro (D-TX) and former DNC chairwoman Rep. Debbie Wasserman-Schultz (FL), who both secured re-election. Kathy Manning (D-NC) won election to North Carolina's 6th congressional district, flipping a GOP-held seat.
AP Calls: Notable Republican winners include Judiciary Committee Ranking Member Jim Jordan (OH), GOP Conference Chair Liz Cheney (WY), and prominent veteran freshmen Reps. Dan Crenshaw (TX) and Greg Steube (FL) have won re-election. Additionally, Greg Pence (R-IN) has secured re-election to the seat his brother, Vice President Mike Pence, held for a decade. Madison Cawthorn (R-NC) won election in the seat formerly held by current White House Chief of Staff Mark Meadows and will become the youngest member of the House.
---
All 435 seats in the U.S. House of Representatives are up for grabs, as voters across the country will determine control of the chamber when the 117th Congress convenes in January. House Speaker Nancy Pelosi (D-CA) is looking to keep and expand the Democratic majority, while Minority Leader Kevin McCarthy (R-CA) is hoping Republicans can at least reduce Democrats' majority, or in a best case scenario flip control of the chamber. 
Democrats currently have a sizable majority of 232 seats in the chamber, while Republicans hold 197 seats, one is held by a Libertarian, and there are five vacancies. Democrats control 30 seats that President Donald Trump carried in the 2016 election.
Republicans won control of the House in 2010 and retained it through the first two years of the Trump administration, but Democrats won the majority in 2018. Historically, a party that controls the presidency but loses its House majority recovers some, but not all, of the seats it lost in the next election cycle.
Something else to watch for in House races is whether the control of any state delegations changes hands ― especially if the presidential race looks really close. In the event that the presidential race results in neither candidate getting at least 270 Electoral College votes (such as a 269-269 tie), the incoming House of Representatives would hold a contingent election in which each state delegation would cast a single ballot and a 26-state majority would be required to elect the president. 
Republicans currently control 26 state delegations, Democrats control 23, and one delegation is split ― Pennsylvania is divided with nine representatives from each party.
— Eric Revell
(Photo Credit: Pelosi: U.S. Embassy Ghana via Flickr / Public Domain | McCarthy: The White House via Flickr / Public Domain)