Causes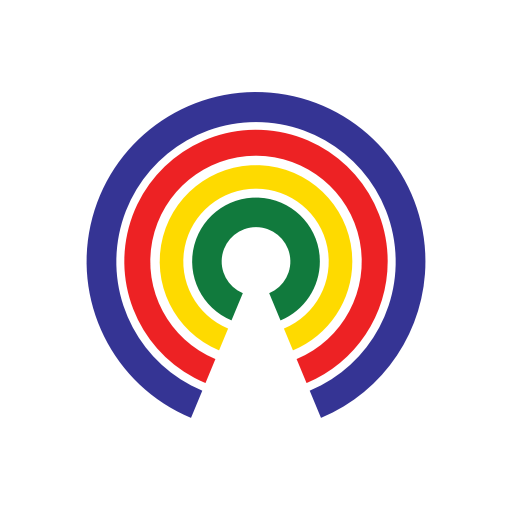 Causes
| 11.13.20
FINAL: Biden Wins Georgia, Trump Wins North Carolina
How do you feel about the results? (Feel free to change your vote as needed)
by Causes | 11.13.20
UPDATE - November 13, 3:15pm ET
President-elect Joe Biden has won Georgia, becoming the first Democratic presidential candidate to carry the Peach State since Bill Clinton in 1992.
Georgia's Secretary of State has said that the state will do a full hand recount of the 5 million ballots cast in the 2020 election, though Biden leads President Donald Trump by more than 14,000 votes.
Right as Georgia was being called for Biden, Trump was named the winner of North Carolina and its 15 electoral votes, bringing the final total to:
EARLIER UPDATES
Thursday, November 12th, 11:50 p.m. ET
While Arizona had been called for President-elect Joe Biden by various outlets, some - including The New York Times - had not declared Biden victorious in the Republican stronghold.
But the Times, CNN, and various other outlets declared late Thursday that Biden captured Arizona's 11 electoral votes, a feat not accomplished by a Democrat since 1996.
Biden won the state by about 11,000 votes, or 0.3 percentage points. Last week, Democratic challenger Mark Kelly defeated the state's Republican senator, Martha McSally, in a special election.
A victory in Arizona brings Biden to a grand-total of 290 electoral votes—20 more than the 270 required to take the White House.
Biden's twitter now says "President-Elect."
"It's time for America to unite. And to heal. We are the United States of America. And there's nothing we can't do, if we do it together."
The former vice president was declared the winner by multiple outlets - including the New York Times, Fox, CNN, and AP.
"Obviously, he's not going to concede," Rudy Giuliani, the president's personal lawyer, said at a news conference in Philadelphia that was scheduled before the race was called.
Joe Biden has been elected the 46th president of the United States.
"America, I'm honored that you have chosen me to lead our great country. The work ahead of us will be hard, but I promise you this: I will be a President for all Americans — whether you voted for me or not. I will keep the faith that you have placed in me."
At 11:25 am ET, Biden was given the state of Pennsylvania and its 20 electoral votes, pushing him over the 270-vote threshold. Soon after, he was declared the winner of Nevada, raising his electoral count to 279.


An hour before the race was called for Biden, Trump declared on Twitter and Facebook:
"I WON THIS ELECTION, BY A LOT!"
Vice President-Elect Kamala Harris has made history many times over: she will be the first female vice president, as well as the first Black and Asian American person to occupy that post.
President-elect Biden will address the nation at 8 p.m. Eastern time from Wilmington, DE.
This is a breaking story and will be updated.
CAVEAT: The pandemic has transformed how America votes and how ballots are counted. The actual, final, numbers are days away.
Relying on these outlets - with verified, unbiased decision desks - we'll be updating this map as states are called for Biden (blue) or Trump (red).
Nebraska and Maine split their electoral votes. In Maine, Biden took 3 electoral votes, Trump 1. In Nebraska, Trump has won 4 electoral votes, Biden 1.
---
PREVIOUS UPDATES
President Trump has continued to declare victory in multiple battleground states, though a number of these states are still tallying their ballots.
It seems likely that the 2020 presidential election is going to come down to mail-in votes in Pennsylvania, Wisconsin, Michigan, and (due to a busted water-main) Atlanta, GA.
Pennsylvania officials said they expect most votes will be counted by Friday, November 6th.
Michigan Secretary of State Jocelyn Benson said early Wednesday that "hundreds of thousands of absentee ballots remain to be tabulated" and they will have a "much more complete picture" of Michigan's results by end of the day.
Nevada announced that no more results will be given until noon Eastern on Thursday. What's been counted so far: All in-person early votes, all in-person Election Day votes, all mail ballots through Nov. 2. Here's what's left to count: Mail ballots received on Election Day, mail ballots that will be received over the next week, provisional ballots.
Georgia Sec. of State Raffensperger says there are about 200,000 ballots and about 40,000-50,000 early votes left to be counted. "Every legal vote will be counted."
In Georgia, Secretary of State Brad Raffensperger said that as of 12:45 p.m., there are approximately 50,401 ballots still outstanding.
At 2pm ET, Wednesday, various outlets gave Wisconsin to Joe Biden. The Trump campaign has already requested a recount. Trump is also suing to stop the ballot counting in Michigan.
1:15 am - Trump wins Texas.
12:40 am - Trump wins Florida.
12:30 am - Trump wins Iowa.
12:20 am - Trump wins Ohio, Biden wins Minnesota.
12:05 am - Biden wins Hawaii.
11:15 pm - Trump wins Utah.
11:05 pm - Biden wins California, Oregon, Washington. Trump takes Idaho.
11:00 pm - Biden wins New Hampshire.
10:40 pm - Trump wins Missouri.
10 pm - Trump wins Kansas.
9:38 pm - Biden wins Colorado.
9:35pm - Biden wins D.C.
9:05 pm - Trump wins the Dakotas, Wyoming, Louisiana. Biden wins New York, New Mexico.
8:58 pm - Trump wins Indiana.
8:33 pm - Trump wins Arkansas.
8:15 pm - Biden wins Maryland, Massachusetts, Delaware, Illinois. Trump wins Alabama, Mississippi, Tennessee.
8:10 pm - AP: Biden wins Rhode Island, Trump wins Oklahoma.
8 pm - AP: Trump wins South Carolina.
7:30 pm - AP: Donald Trump wins West Virginia, Kentucky. Joe Biden wins Vermont, Virginia.
6:00 pm ET - Polls have now closed in Indiana and Kentucky.
North Carolina extends voting in handful of counties beyond 7:30pm.
The 2020 Election
In a year of uncertainty, one thing is certain: we're unlikely to know the next president of the United States tonight.
Of course, anything is possible.
If the polls and pollsters are correct, and Joe Biden resoundly wins all the states he's currently favored to take, it would result in the most resounding defeat of an incumbent president since Herbert Hoover lost to Franklin D. Roosevelt in 1932.
If the polls/pollsters have a repeat of 2016, Biden concedes to President Donald Trump in the early hours of November 4.
If the race is close, we could see a protracted legal battle that ends at the Supreme Court, just as it did in 2000.
Voting? Click on your state below and we'll get you all the relevant info.
-Josh Herman