Causes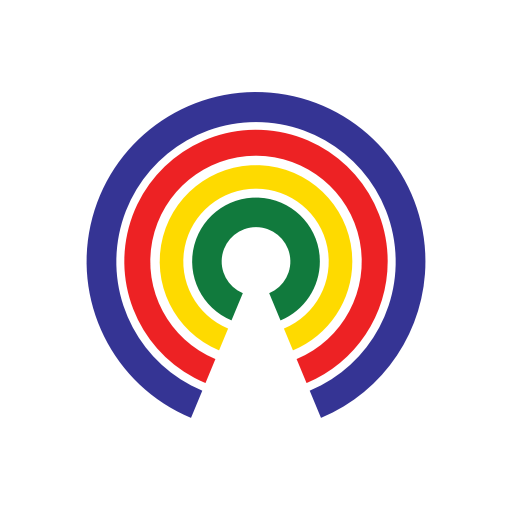 Causes
| 10.28.20
AOC, Progressives Push for Democrats to Pack the Supreme Court as Biden Balks
Should Democrats increase the size of the Supreme Court if they control the presidency, Senate, and House?
by Causes | 10.28.20
What's the story?
Prominent progressive Democrats are pushing to "pack" the Supreme Court by increasing the number of justices above the current nine and appointing enough justices to give the Court's liberal wing the majority if their party's presidential nominee, former Vice President Joe Biden, prevails and Democrats have unified control of government. 
Leading Democrats are warning that "everything is on the table" in response to Republicans confirming Justice Amy Coney Barrett to fill the Supreme Court vacancy created by the death of Justice Ruth Bader Ginsburg. Among their potential plans for payback include packing the Supreme Court and eliminating the Senate's 60 vote threshold for legislation, which is likely a prerequisite for any court packing bill to succeed.
Biden has expressed opposition to court packing in the past but of late has signaled an increasing openness to the issue in an effort to avoid creating a rift in the Democratic coalition ahead of the election. After initially declining to directly answer questions about court packing, Biden recently said he would task a commission with evaluating the issue.
What are Democrats saying about court packing?
Rep. Alexandria Ocasio-Cortez (D-NY), a freshman congresswoman who has become a vocal leader among democratic socialists in Congress, tweeted, "Expand the court." She explained in a follow-up tweet:
"Republicans do this because they don't believe Dems have the stones to play hardball like they do. And for a long time they've been correct. But do not let them bully the public into thinking their bulldozing is normal but a response isn't. There is a legal process for expansion."
Other progressives in Congress, including Rep. Ilhan Omar (D-MN), echoed that sentiment. Meanwhile, more than 20 progressive elected officials from New York sent a letter to Senate Minority Leader Chuck Schumer (D-NY) calling the Supreme Court "illegitimate" and saying Schumer must "publicly support the expansion of the Supreme Court" and "commit to bringing such legislation to a vote should Democrats recapture the majority". Schumer, who said "everything is on the table" as far as court packing, is up for re-election in 2022, and may face a primary from Ocasio-Cortez or another progressive.
House Speaker Nancy Pelosi (D-CA) didn't dismiss the idea of court packing in an interview on MSNBC, saying, "In 1876 there were nine justices on the court. Our population has grown enormously since then. Should we expand the court? Well let's take a look and see."
What is Biden's position on court packing?
What is court packing?
The term "court packing" originated in 1937 in response to a proposal by President Franklin D. Roosevelt that would've increased the number of Supreme Court justices after the nation's highest Court had rejected some of his New Deal initiatives as unconstitutional. The term has come to be associated with efforts to expand the Supreme Court to add more justices friendly to the majority's views. 
The number of Supreme Court justices isn't set by the Constitution and is subject to legislation approved by Congress and signed by the president, so "court packing" efforts are constitutional. 
The size of the Court has ranged between five and 10 justices, and the number of justices changed six times before it settled at nine justices in 1869. During the Civil War, the Republican Congress expanded the Court to 10 to let Abraham Lincoln make more appointments, but after the war reduced it to eight to prevent Andrew Johnson from making appointments. 
The number of justices was then restored to nine justices in 1869 after Ulysses Grant took office. The most serious challenge to the nine justice Supreme Court in the past 151 years came from FDR's court packing plan in the late 1930s.
There has historically been bipartisan opposition to packing the Court because it could undermine its judicial legitimacy in the eyes of the public and trigger a series of tit-for-tat expansions to benefit the party with unified control of government. The late Justice Ruth Bader Ginsburg said in a 2019 interview with NPR's Nina Totenberg that "nine seems to be a good number" of justices and "it was a bad idea when President Franklin Roosevelt tried to pack the Court." Ginsburg added:
"If anything would make the Court look partisan, it would be that ― one side saying, 'When we're in power, we're going to enlarge the number of judges, so we would have more people who would vote the way we want them to.'"
What happened when FDR tried to pack the court?
During his first term in office, FDR grew frustrated by the Supreme Court after it ruled against several of his New Deal initiatives in 5-4 and 6-3 decisions. After he won re-election in 1936, FDR pitched Congress on a court packing plan known as the Judicial Procedures Reform Bill of 1937.
FDR's plan would've allowed the president to appoint an additional justice to the Supreme Court, up to a maximum of six, for each justice on the Court over the age of 70 years and six months who had served at least 10 years on the bench. Despite his party holding supermajorities in both chambers of Congress, FDR faced opposition from Democrats in both chambers and drew criticism from Chief Justice Charles Evans Hughes and liberal Justice Louis Brandeis. 
House Judiciary Committee Chairman Hatton Sumners (D-TX) was a staunch New Deal Democrat who refused to endorse the plan and halted all committee action on the plan, prompting FDR to turn to the Senate. 
The Senate Judiciary Committee was chaired by Sen. Henry Ashurst (D-AZ), a notorious flip-flopper who defended FDR during the 1936 elections by branding a rumored court packing plan as "a prelude to tyranny". After FDR introduced the plan in February 1937 following his victory, Ashurst said it was a "step in the right direction" that "will be enacted into law immediately". 
Ashurst's committee held a hearing on the plan in March, but the chairman delayed further proceedings on the matter. In late March, April, and May of 1937, the Supreme Court issued several favorable decisions for FDR's programs and in early June, Justice Van Devanter announced his retirement at the age of 78. These events undercut FDR's position on court packing both in the court of public opinion and in Congress.
When Ashurst convened the Senate Judiciary Committee to issue its report on the court packing bill in June, it dealt another serious setback to FDR's push when the committee adversely reported the bill on a 10-8 vote, admonishing the administration for putting forward "an invasion of judicial power such as has never before been attempted in this country." The reported concluded FDR's court packing plan was "a measure which should be so emphatically rejected that its parallel will never again be presented to the free representatives of the free people of America." 
Momentum for FDR's court packing plan was diminished further with the death of Senate Majority Leader Joseph Robinson (D-AR) in July, whom FDR had promised the next Supreme Court appointment and was a forceful advocate for the court packing bill. Eight days later, the Senate voted 70-22 to send the court packing bill back to committee with explicit instructions to remove language adding justices to the Supreme Court.
While FDR lost his battle to pack the Supreme Court, he ultimately appointed eight justices when vacancies occurred from 1937 to 1943.
— Eric Revell
(Photo Credit: AOC: nkrbeta via Flickr / Creative Commons | Biden: Gage Skidmore via Flickr / Creative Commons)