Causes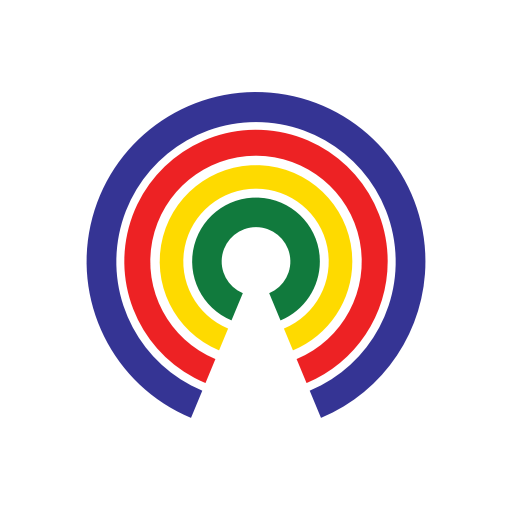 Causes
| 10.15.20
Senate Judiciary Committee Concludes Confirmation Hearings on Judge Amy Coney Barrett's Supreme Court Nomination
Should the Senate confirm Judge Amy Coney Barrett to the Supreme Court?
by Causes | 10.15.20
What's the story?
The Senate Judiciary Committee on Thursday concluded its confirmation hearings on the nomination of Judge Amy Coney Barrett to the Supreme Court following testimony from legal experts and witnesses who support and oppose her nomination.
After opening statements on Monday, committee members and Barrett spent Tuesday and Wednesday on question-and-answer periods. After Barrett concluded her in-person testimony on Wednesday, senators reviewed her FBI background check, which they said yielded no surprises or controversial information.
Thursday's hearing featured two panels, the first was a pair of panelists from the American Bar Association's (ABA) judicial nomination review committee, while the second was from eight witnesses expressing support and opposition to her nomination.
What did the witnesses say?
The pair of panelists from the ABA were Randall Noel, who chairs the ABA's federal judiciary standing committee, and Pamela Roberts who led the standing committee's investigation of Barrett.
The ABA's standing committee received input from 944 people in its investigation, and submitted several representative comments about Judge Barrett regarding the areas of investigation ― integrity, professional competence, and judicial temperament ― including the following:
On Integrity: "Exemplar of living an integrated life in which her intellect, integrity, and compassion weave the different threads of her life together seamlessly." "She is incredibly honest and forthright."
On Professional Competence: "From an early age Judge Barrett's scholarship was evident; an award-winning student, top of her class in college, and law school, in addition to being an executive editor of the Law Review." "The myth is real. She is a staggering academic mind."
On Judicial Temperament: "She was always willing to be helpful and engage with others on a topic even when she had a different philosophy and when she writes in dissent, she is very collegial." "[She] has demonstrated stellar judicial temperament in all settings: She is often described as a 'good listener' who makes time for people, whether they are law students, law clerks, colleagues or friends."
The ABA concluded, "Judge Barrett meets the highest standards of integrity, professional competence, and judicial temperament. It is the opinion of the ABA Standing Committee on the Federal Judiciary that Judge Barrett is "Well Qualified" to serve as an Associate Justice of the Supreme Court of the United States."
The second panel of the day from eight people in favor of or opposed to Judge Barrett's Supreme Court nomination.
Dr. Farhan Bhatti testified that he is concerned about the impact Barrett's confirmation could have on the Affordable Care Act.
Judge Thomas Griffith (retired) of the D.C. Circuit Court of Appeals testified that Barrett is "supremely well-qualified and well-suited to join the other esteemed members of the Court."
Kristen Clarke testified that she believes Barrett "will move our country backward to a time when not all Americans enjoyed the civil rights they now enjoy."
Saikrishna Prakash testified that he believes Barrett is a "brilliant scholar, a terrific educator, an institutionalist, a role model, and to top it all off, an originalist" who is "tailor-made for this job."
Crystal Good testified that she believes Barrett would undermine abortion rights.
Amanda Rauh-Bieri, who clerked for Barrett, testified that she believes the nominee would be a role model for generations to come, as she is for me."
Stacy Staggs testified that she believes Barrett would vote to strike down the Affordable Care Act. 
Laura Wolk, who was one of Barrett's law students at Notre Dame, testified that she believes the nominee will "serve this country with distinction not only because of her intellectual prowess, but also because of her compassionate heart and her years of practice treating others as equals deserving of complete respect." Wolk is the first blind woman to serve as a Supreme Court clerk, and clerked for Justice Clarence Thomas during the 2019 term.
What's next?
The Judiciary Committee is set to hold a vote on advancing Barrett's nomination to the full Senate on Thursday, October 22nd.
If the Judiciary Committee advances Barrett's nomination as expected on the 22nd, a confirmation vote could occur over the ensuing weekend, or during the last week of October before the election.
While there will likely be more political gamesmanship before Judge Barrett is confirmed, Judiciary Committee Chairman Lindsey Graham (R-SC) and Ranking Member Dianne Feinstein (D-CA) ended the confirmation hearings with a display of friendship:
RELATED READING
— Eric Revell
(Photo Credit: VWEAA via Wikimedia / Creative Commons)