Causes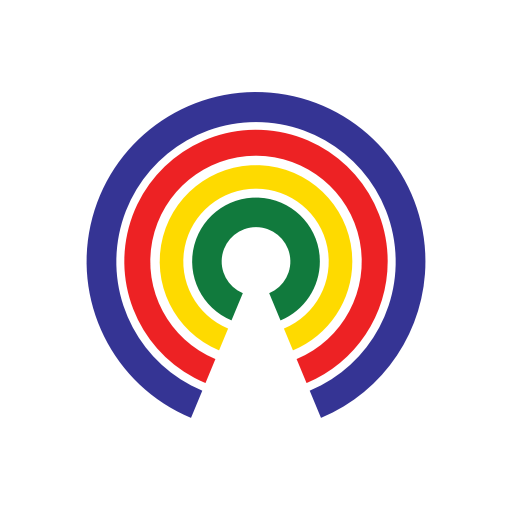 Causes
| 10.14.20
Key Quotes From Day 3 of Judge Amy Coney Barrett's Confirmation Hearings
How do you feel about day three of Judge Amy Coney Barrett's confirmation hearings?
by Causes | 10.14.20
What's the story?
The Senate Judiciary Committee and Judge Amy Coney Barrett completed the third day of the nominee's Supreme Court confirmation hearings, which marked the final day of Barrett's in-person testimony. Barrett testified for 11.5 hours on Tuesday and about eight hours on Wednesday.
The committee will reconvene on Thursday at 9am to hear testimony from outside legal experts, including two representatives of the American Bar Association (ABA). A substantial majority of the ABA's judicial nominations rating panel gave Judge Barrett's Supreme Court nomination a rating of "well qualified" while a minority found her to be "qualified". The majority rating is the standing committee's official rating.
The final day of Barrett's in-person testimony included several notable exchanges, and we've broken down several below:
AFFORDABLE CARE ACT
Sen. Dick Durbin (D-IL) pressed Barrett about one of her academic writings which took issue with the 5-4 majority opinion authored by Chief Justice John Roberts in the Affordable Care Act case known as NFIB v. Sebelius, in which the Supreme Court upheld ACA's individual mandate as a "penalty" rather than a "tax":
Durbin: "That second part -- penalty / tax -- you've already addressed that, haven't you?" 
ACB: "No, I haven't. The writing that I have done before that I assume you're referring to addressed a different provision that wasn't zeroed out. This is now an amended provision, so it's a different provision before the Court."
Durbin: "But you're on record criticizing Chief Justice Roberts' decision that the individual mandate is constitutional, haven't you?"
ACB: "I am on record saying that I thought the majority opinion was a less plausible interpretation of the statute than that of the dissent. Again, that was an academic writing, number one. Number two, that was on different issues than those that are presented in California v. Texas. And number three, I think you're suggesting that I have some hostility for the ACA, which I assure you that I don't. And I think, Senator Durbin, there's actually something you and I agree on here: judicial activism is bad from either side, and no matter what somebody's policy preferences are about the ACA. I completely agree with you they shouldn't be trying to undermine the policy that Congress enacted, so you and I agree on that, and I embrace that view of a judge's role wholeheartedly."
CAMERAS IN THE COURTROOM
Sen. Chuck Grassley (R-IA) asked Barrett whether she would support allowing cameras to broadcast Supreme Court proceedings, an issue he has long advocated for with Sen. Dick Durbin (D-IL). Judge Barrett has experience with cameras broadcasting courtroom proceedings, as the Seventh Circuit Court of Appeals allows requests for video recordings of oral arguments which are publicly released.
Grassley: "Another interest of mine that I probably at 87 years of age, won't live long enough to see done, but I've discussed cameras in the courtroom and introduced legislation on that over the last 15 years. It's not a very popular subject. Judge Souter joked that he'd have to roll over in his dead body before they put cameras on the Supreme Court. While I can respect that point of view, I totally disagree. Many of us believe that allowing cameras in the courtroom would open the courts to the public and bring about a better understanding of the Judiciary."
Barrett replied, "I would certainly keep an open mind about allowing cameras in the Supreme Court." It's a similar response to what Justice Neil Gorsuch and Justice Brett Kavanaugh provided during their confirmation hearings, who expressed an openness to the idea but wanted to consult with the justices on the Court before offering an endorsement.
The issue came up again later in the hearing, when Sen. Ben Sasse (R-NE) weighed in to express his skepticism about cameras in the Supreme Court and encouraged Barrett to take on a role similar to other justices as a civic educator: 
Sasse: "I think we'd get a lot more Michael Avenatti nonsense if we had cameras in the Court. I think right now we get a lot of transparency into the Court but we don't have as much theatrics from those who are arguing before the Court. So I think more cameras in the Court is a bad idea, more justices before the public explaining the structure of our constitutional system before the public would be a huge asset, and given your history with Notre Dame students and law students it seems like a natural fit for you."
GUN RIGHTS & FELON VOTING RIGHTS
Durbin also asked Barrett about a case she dissented from on the Seventh Circuit, known as Kanter v. Barr, in which the majority rejected a Second Amendment challenge to federal and state laws permanently prohibiting felons from possessing firearms, holding that the government can prohibit nonviolent felons from possessing firearms. 
Barrett's dissent stated that history didn't support the legislature's ability to "permanently deprive felons of the right to possess arms simply because of their status as felons", but that it did support its ability to disarm "a category [of people] simultaneously broader and narrower than 'felons'" including "those who have demonstrated a proclivity for violence or whose possession of guns would otherwise threaten the public safety." Based on that history, she differentiated civic rights, such as voting or jury service, which are denied to felons under law, from the Second Amendment, which is considered an individual right under Supreme Court precedent.
Durbin asked if her opinion was a conclusion "that any felony can take away your right to vote, but only a violent felony can take away your right to buy an AK-47." Barrett said "it is a distortion of the case to say that I ever said that voting is a second-class right." They went on:
Durbin: "When you finished with your dissent, here's what it came down to saying, if you're guilty of a felony that is not violent, you can lose your right to vote, but you can't lose your right to buy a gun. Am I wrong?"
ACB: "Senator, Kanter had nothing to do with the right to vote. The point that I was making in that passage is the 14th Amendment actually expressly allows for states to deprive felons of the right to vote. And my point was that there is no similar language in the Second Amendment. I don't have an opinion and have never expressed one about the scope of legislatures' authority to take away felon voting rights. What I said there was a history of such provisions in state constitutions and in the federal Constitution. But I did not intend, and if my words communicated that it was a miscommunication, I have never denigrated the right to vote."
DISCLOSURES & CONSERVATIVE LEGAL GROUPS
After Sen. Sheldon Whitehouse (D-RI) spent his his entire 30 minutes of time on Tuesday outlining what he believes to be "dark money" connections between conservative legal advocacy groups like the Federalist Society and the Judicial Crisis Network, among others, that file amicus curiae ("friend of the court") opinion briefs and advocate for conservative judicial nominations using a variety of charts, he asked his first direct questions of Barrett on Wednesday.
Whitehouse asked whether the nominee is aware that Supreme Court justices are not technically bound by the same code of conduct that applies to federal appellate and district judges. Barrett said she was, and noted that it's her understanding that the Supreme Court justices abide by it despite the lack of an explicit requirement. He also asked Barrett if she is aware that the justices' financial disclosure requirements are less stringent than those which apply to lower court judges, which she was not and expressed surprise that it was different. Whitehouse asked her to keep an open mind about disclosure changes, at which point Chairman Lindsey Graham (R-SC) interjected that he was willing to continue discussing a bipartisan with Whitehouse.
Whitehouse also closed the loop on his exposition during yesterday's hearing, showing how many of those groups filed briefs in Janus v. AFSCME, the case in which the Supreme Court banned mandatory union dues for members of public sector unions, and called for increased disclosure of financial interests backing the groups filing such briefs.
Sen. Ted Cruz (R-TX) followed Whitehouse in the questioning, and noted that a Whitehouse donor named John McConnell was appointed as a federal judge and sits on the Judicial Code of Conduct panel, where he unsuccessfully attempted to ban judges from membership in the Federalist Society. 
The Federalist Society "is an organization of 60,000 lawyers, law students, scholars, and other individuals who believe and trust that individual citizens can make the best choices for themselves and society" and its "main purpose is to sponsor fair, serious, and open debate about the need to enhance individual freedom and the role of courts in saying what the law is rather than what they wish it to be." Barrett was a member of the Federalist Society from 2005-2006 and from 2014-2017.
RACIAL DISCRIMINATION
After Barrett's questioning by Sen. Cory Booker (D-NJ), Sen. Mike Crapo (R-ID) said, "I think that there was at least an implication, from what was just said, that you would not be sensitive to the need for equal justice under the law for all peoples in America, would you like to respond to that at all, before I go ahead?"
ACB: "I am fully committed to equal justice under the law for all persons. I am fully committed to enforcing all laws to prohibit racial discrimination. In my personal life, I abhor racial discrimination and obviously, for both personal reasons and professional reasons, want to ensure that there is equal justice for all. All of my children, I think, have made an escape, but if they watch this one day I want all of them to know, and especially Vivian and Jon Peter, that I unequivocally condemn racism, and want to do everything I can in my own capacity personally, and as a judge to end it."
CLIMATE CHANGE, COVID, CIGARETTES, & CHINCHILLAS
Sen. Kamala Harris (D-CA), the Democratic vice presidential nominee, went back and forth with Barrett over COVID-19 (which Barrett had over the summer and recovered from), smoking, and climate change, at which point the nominee utilized the Ginsburg rule:
Harris: "Do you accept that COVID-19 is infectious?"
ACB: "Um, I think yes, I do accept that COVID-19 is infectious. That that's something of which I feel like, you know, we can say you take judicial notice of, it's an obvious fact. Yes."
Harris: "Do you accept that smoking causes cancer?"
ACB: "I'm not sure exactly where you're going with this, but you know the notice…
Harris: (interrupting) "The question is what it is, you can answer if you believe it is true." 
ACB: "Senator Harris, yes, every package of cigarettes warns that smoking causes cancer."
Harris: "And do you believe that climate change is happening and threatening the air we breathe and the water we drink?"
ACB: "Senator, again, I was wondering where you were going with that. You have asked me a series of questions that are completely uncontroversial, like whether COVID-19 is infectious, whether smoking causes cancer, and then trying to analogize that to eliciting an opinion out of me that is a very contentious matter of opinion from me, that is on a very contentious matter of public debate, and I will not do that. I will not express a view on a matter of public policy, especially one that is politically controversial, because that's inconsistent with the judicial rule as I have explained."
Harris: "Thank you, thank you Judge Barrett and you've made your point that you think it's a debatable point." 
Near the hearing's conclusion, Sen. John Kennedy (R-LA) sought to give Barrett an opportunity to rebut accusations made by Harris and other Democratic committee members:
Kennedy: "Judge, let's try to answer some of Senator Harris's accusations. Are you a racist?"
ACB: "I am not a racist, Senator Kennedy."
Kennedy: "You're sure?"
ACB: "I'm positive."
Kennedy: "Do you support, in all cases, corporations over working people?"
ACB: "I do not. And I think that if you look at my record you will see cases in which I have decided in favor of plaintiffs who are not corporations."
Kennedy: "Are you against clean air, bright water, and environmental justice?"
ACB: "I am not against any of those things. Those are policies that Congress has pursued in many statutes and I think we all reap the benefits of when those statutes work." 
Kennedy: "Do you support science?"
ACB: "I do. And I help my children with their homework when they're trying to learn it."
Kennedy: "You're sure of that?"
ACB: "I'm sure I believe in science, and I support science."
Kennedy: "Do you support children and prosperity?"
ACB: "I support children, seven of my own, and support others, you know, obviously think children are our future and I support children, and yes I support prosperity."
Kennedy: "Do you hate little warm puppies?"
ACB: (laughing) "I do not hate little warm puppies."
Kennedy: "Ok, I just wanted to get all that clear, see we did all that in about two minutes."
ACB: "I think that my daughter Juliet, who is 10, would want me to put in a plug right now to say 'I do not hate chinchillas', because we don't have a puppy in the Barrett house, but we do have a very fluffy chinchilla, and so I don't hate chinchillas either."
RELATED READING
— Eric Revell
(Photo Credit: The White House via Flickr / Public Domain)