Causes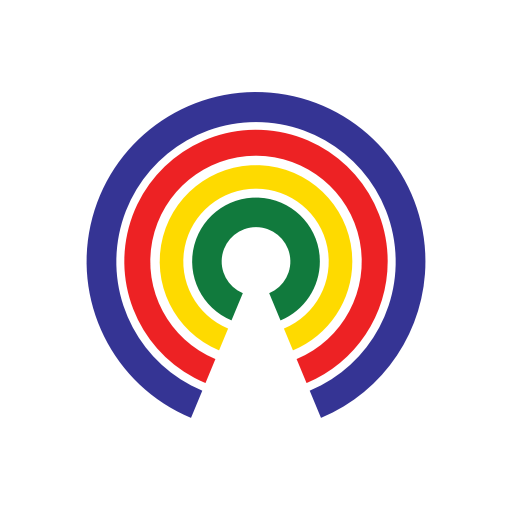 Causes
| 10.7.20
WATCH & COMMENT: Key Quotes & Moments From the Harris-Pence Debate
What do you think of tonight's debate?
by Causes | 10.7.20
We'll be live-blogging the debate with key quotes and memorable moments. Check back throughout the night...
KEY MOMENTS
AND, YES, THERE WAS A FLY
The fly on Mike Pence's head seems to be the breakout star of the debate:
POLARIZATION IN AMERICA
An eighth grader wanted to know about polarization and disagreement in America, saying that's all they see when they watch the news.
"I would tell you that I don't assume that what you're seeing on your local news networks is synonymous with the American people."
Harris focused on some of the divisions in the country, referencing the violence in Charlottesville in 2017, which Biden has said motivated him to run.
"It's so troubled and upset him like it did all of us, that there was that kind of hate and division... Joe Biden has a history of lifting people up and fighting for their dignity. I mean, you have to know Joe's story to know that Joe has known pain, he has known suffering, and he has known love."
THE ELECTION
Harris says she and Biden believe in the American people and democracy and says "please vote."
Pence says Democrats have spent the last three years trying to overturn the 2016 election. He dodged the question on whether Trump will commit to a peaceful transfer of power.
"If we have a free and fair election, we'll have confidence in it. And I know and believe that President Donald Trump will be re-elected for four more years." 
BREONNA TAYLOR
Harris tells Pence: "I am the only one on this stage who has personally prosecuted." She then attacked Trump's refusal to condemn white supremacists. (Trump told the Proud Boys to "stand back and standby" during the first presidential debate.) "This is part of a pattern," Harris said, pointing to the president's racist rhetoric about Mexicans, and his response to white supremacists marching in Charlottesville.
Harris says people marched, fighting for equal justice: "We are never going to condone violence but we must fight for the values we hold dear."
Pence says the claim that America is systemically racist and law enforcement is biased is a "great insult."
"I trust our justice system. This idea that America is systemically racist that there's implicit bias in law enforcement is a great insult to the men and women who work in law enforcement."
SCOTUS & the Fate of Roe v. Wade & Health Care
Harris says Abraham Lincoln didn't fill a Supreme Court seat close to the election.
Pence did not answer what he'd like his home state of Indiana to do if Roe is overturned and the issue of abortion is returned to state legislatures. But he signed a number of abortion restrictions while governor of that state.
Harris on abortion:
"There's the issue of choice. And I will always fight for a woman's right to make a decision about her own body. It should be her decision and not that of Donald Trump. And the vice president, Michael Pence."
"I couldn't be more proud to serve as vice president to a president who stands without apology for the sanctity of human life. I'm pro-life. I don't apologize for it."
CHINA & FOREIGN RELATIONS
Harris says Trump has " embraced dictators around the world," and sided with Russia over American intelligence.
"America's intelligence community told us Russia interfered in the election in 2016. But Donald Trump prefers to take the word of Vladimir Putin over word of the U.S. intelligence community."
Harris says Trump can't keep his word because he "doesn't understand what it means to be honest."
Harris says Trump has "betrayed our friends and embraced dictators around the world."
Harris: "The vice president earlier referred to as part of what he thinks is an accomplishment, the president's trade war with China. You lost that trade war. You lost it." Pence: "Lost the trade war with China? Joe Biden never fought it."
Harris said 300,000 manufacturing jobs were lost due to Trump's trade war with China.
THE ENVIRONMENT
Harris says Biden will re-enter the Paris Climate Accord "with pride."
Pence, on Biden-Harris' environmental plans: "More taxes, more regulation, banning fracking, abolishing fossil fuel, crushing American energy and economic surrender to China is a prescription for American decline."
"With regard to climate change, the climate is changing, but the issue is, what's the cause and what do we do about it?" Pence said.
THE ECONOMY
On pre-existing conditions, Harris says to camera:
"If you have a pre-existing condition, heart disease, diabetes breast cancer, they're coming for you."
The Trump administration is currently seeking to dismantle the Affordable Care Act (also known as ObamaCare), which protects preexisting conditions, in the Supreme Court.
Harris says the health of the economy is based on the health of the worker and the family. Pence says Biden will scrap the Trump tax cuts.
Harris:
"Biden will not raise taxes on anyone earning less than $400,000."
PRESIDENTIAL DISABILITY
Neither candidate answers a question about how to handle the issue of presidential disability.
Trump and Biden are 74 and 77, respectively.
THE COVID-19 PANDEMIC
Harris says you respect the American people by "telling them the truth."
"Let's talk about respecting the American people. You respect the American people when you tell them the truth. You respect the American people when you have the courage to be a leader, speaking of those things you may not want people to hear, but they need to hear so they can protect themselves. But this administration stood on information that if you had as a parent or a worker, if you didn't have enough money saved up, you're standing in a food line because of the ineptitude. They've had to sacrifice far too much because of the incompetence of this administration."
Pence is asked about last week's Rose Garden ceremony that many consider a "super spreader event." Pence said he and Trump have faith in taking health information and putting it into practice:
"The difference here is, President Trump and I trust the American people to make choices in the best interest of their health. We're about freedom and respecting the freedom of the American people."
Pence says that "from the very first day, President Donald Trump has put the health of America first" and points to the president's decision to suspend travel from China.
More than 211,000 people have died from coronavirus in the U.S.
Citing the interview between Trump and Bob Woodward at the outset of the virus - where Trump said he wanted to minimize the virus - Harris said:
"They knew what was happening, and they didn't tell you. Can you imagine if you knew on January 28, as opposed to March 13, what they knew, what you might have done to prepare? They knew and they covered it up."
Harris says the Trump administration's response to the pandemic is the "greatest failure of any presidential administration in the history of our country." Harris says Biden would have a plan for tracing, testing, and free vaccines.
---
Moderator Susan Page is addressing the audience about the ground rules for tonight and explaining precautions for COVID-19.
There will be nine 10-minute sections. Each candidate will have two minutes to respond to the opening question in each segment.
---
We're prepping now (8:50 p.m. ET) to bring you live coverage of tonight's debate between Vice President Mike Pence and California Sen. Kamala Harris...
Given the White House COVID-19 outbreak, there are likely to be increased health precautions in place for the vice presidential debate. And probably discussion of it.
Tune it at 9 p.m. EST for our live coverage.
2020 Vice Presidential Debate
When? 
9 to 10:30 p.m. ET Wednesday.
Where? 
The University of Utah, Salt Lake City.
The university offered a lottery for fewer than 100 students to represent the campus inside the debate site. The school stressed that attendees will be spaced out and that face masks will be required.
Who's moderating? 
Susan Page, Washington Bureau chief of USA Today.
What's the format? 
Nine 10-minute sections. Each candidate will have two minutes to respond to the opening question in each segment.
Topics? 
Page hasn't released a list of topics.
-Josh Herman