Causes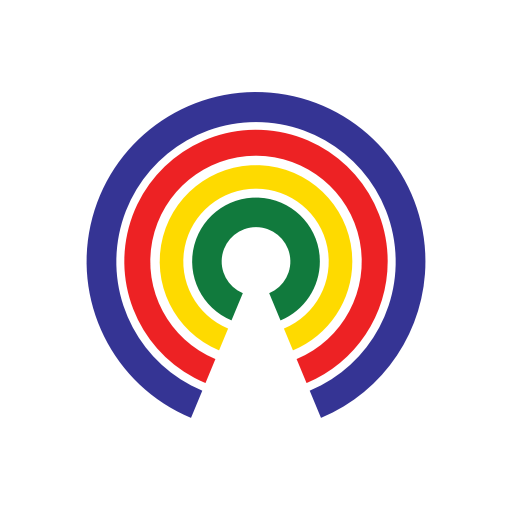 Causes
| 9.29.20
WATCH & COMMENT: Key Quotes and Moments From the First Debate
What do you think of tonight's debate?
by Causes | 9.29.20
We'll be live-blogging the debate with key quotes and memorable moments. Check back through the night...
KEY MOMENTS
ELECTION INTEGRITY
Trump said he's "counting" on the Supreme Court to "look at the ballots" and examine the results of the presidential election.
Biden: "He's just afraid of counting the votes."
"This is all about trying to dissuade people from voting because he is trying to scare people into thinking that it is not going to be legitimate. Show up and vote. You will determine the outcome of this election."
Trump says solicited ballots - where they are requested - are OK, but unsolicited are something else entirely.
"This is going to be a fraud like you've never seen."
Trump urges his supporters to watch the polls very carefully, and says if there's evidence of ballot manipulation:
"I can't go along with that."
Biden:
"No-one has established at all that there is fraud related to mail-in ballots."
---
---
CLIMATE CHANGE
Trump says we need to do everything to have "immaculate air and water," but eventually says he agrees "to an extent" that greenhouse gas emissions contribute to climate change.
Trump on Democrats:
"They want to take out the cows."
Biden says he doesn't support the Green New Deal:
"I support the Biden plan."
---
RACE RELATIONS
Chris Wallace: "Are you willing, tonight, to condemn white supremacists and militia groups...?"
Trump:
"Sure, I'm willing to do that...Proud Boys, stand back and stand by! But I'll tell you what...somebody's got to do something about Antifa and the left."
Biden: "Under this president we've become weaker, sicker, poor, more divided and more violent."
Biden: Trump uses "everything as a dog whistle to try to generate racist hatred."
"This is a president who uses everything as a dog whistle to try to generate racist hatred, division. This man has done virtually nothing" for Black Americans.
Trump: "I'm letting people out of jail…" Trump said, pointing to criminal justice reform he passed in his first term.
"You have treated the Black community about as bad as anybody in this country."
Biden says that most law enforcement are "good people" but there are "bad apples and...they need sorting out."
Wallace asks Trump about ending racial sensitivity training, Trump responds:
"I ended it because it's racist. They were teaching people to hate our country."
Biden: "Violence is never appropriate."
Trump criticizes Biden for a 1994 crime bill and says the former vice president is afraid to even say "law and order."
---
ECONOMY
Biden: "Show us your tax returns."
Trump says he can once they're "finished" and says he "paid million of dollars in taxes."
Biden: "You're the worst president America has ever had."
Chris Wallace: "Is it true that you paid $750 in federal income taxes each of those two years?"
Trump: "I paid millions of dollars in taxes..."
Biden: "Show us your tax returns."
---
COVID-19
As of tonight, the coronavirus death tally in the U.S. has reached 205,812.
Trump defends packed rallies: "People want to hear what I have to say."
Biden: "Why does he want to open it up...you can't fix the economy until you fix the COVID crisis."
Trump on Biden: "This guy will close down the whole country and destroy our country."
Trump on Biden:
"I don't wear a mask like (Biden), every time you see him, he's got a mask. He could be speaking 200 feet away from it, and he shows up with the biggest mask I've seen."
"Do you believe for a moment what he's telling you in light of all his lies he's told about COVID," Biden says direct to camera.
Trump says Biden "wants to shut down the country" again.
Biden says Trump "waited and waited and waited, he still doesn't have a plan."
"You should get out of the bunker and out of the sandtrap....and fund what needs to be done to save lives."
Trump says the U.S. is weeks away from a vaccine, fewer people are dying, and "we've done a great job."
---
SCOTUS
Trump, speaking of ObamaCare, says "we made it better" by taking away the individual mandate.
Biden: "He is not for any help for people needing healthcare." Biden continued, saying Trump cost 10 million their healthcare and will take away more.
"He's in the Supreme Court right now trying to get rid of the Affordable Care Act which will strip 20 million people from having insurance, health insurance."
Trump says the Democratic Party "wants to go socialist."
Trump: "They're going to dominate you Joe, you know that."
Biden: "The Democratic Party is me."
---
We open with a discussion of the Supreme Court
Well, we actually open with Biden asking Trump:
"How are you doin' man?"
Trump asked why he should get to fill the SCOTUS seat:
"We won the election, elections have consequences."
Biden:
"It's just not appropriate to do this before the election," Biden says. Trump is targeting the Affordable Care Act; Biden says that while Barrett may be a "very fine person" she could overturn the ACA and take away health care from people with pre-existing conditions.
---
The first of three 2020 presidential debates kicks off in Cleveland, Ohio, tonight, where incumbent President Donald Trump faces off against former Vice President Joe Biden.
Chris Wallace, of Fox News, will moderate. There will not be a live audience.
The 90-minute debate, starting at 9 p.m. EDT, will be split into six 15-minute segments:
Trump's and Biden's records
The Supreme Court
COVID-19
The economy
Race and violence in U.S. cities
The integrity of the election 
-Josh Herman