Causes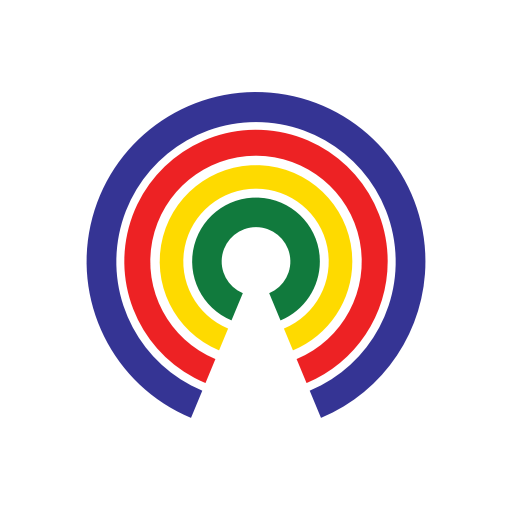 Causes
| 9.23.20
Senate Democrats Warn Republicans Against Filling Supreme Court Vacancy Or Else They'll Eliminate the Filibuster If They Win the Majority
Should Democrats end the Senate's 60 vote threshold to break a filibuster of legislation if they win the majority?
by Causes | 9.23.20
What's the story?
What's the legislative filibuster?
The legislative filibuster, known as a cloture motion, requires three-fifths of the Senate (typically 60 votes) to vote in favor of limiting further debate on a bill to 30 hours before a passage vote, which typically only requires a simple majority, can occur. The cloture motion was developed to limit senators' ability to use a talking filibuster to delay Senate proceedings. The use of cloture motions has proliferated in recent decades: from 1917 to 1970 the Senate only voted on 49 clotures motions, but from 2013-2018 there were 509 cloture votes.
The 60 vote threshold is significant because it's relatively rare for one party to control 60 seats in the Senate, something which occurred most recently for Democrats during a brief period in 2009-2010. As a result, the cloture motion serves as a key obstacle for the Senate to clear controversial legislation. In the current Congress, Democrats have used cloture votes to block coronavirus relief legislation, debate over police reform, and abortion bills.
Senate Majority Leader Mitch McConnell (R-KY) has warned Democrats against ending the legislative filibuster if they win the majority, and reminded them that he has resisted calls from President Donald Trump to ditch the legislative filibuster:
"I think the important thing for our Democratic friends to remember is that you might not be in total control in the future. Any time you start fiddling around with the rules of the Senate, I think you always need to put yourself in the other fellow's shoes and just imagine what might happen when the winds shift… I consistently said no to the current president on that issue and he's tweeted about me a number of times."
Where do Democrats stand on eliminating the filibuster?
For a push to end the legislative filibuster to succeed, Democrats would first need to win a majority in the Senate. They currently control 47 seats, so if they hold those seats they would need to pick up four seats for an outright majority, or three seats if a Democratic president and vice president are elected.
Wherever a potential Democratic Senate majority ends up in terms of seats controlled, it's unlikely the caucus would unanimously support ending the legislative filibuster because of the realization that they likely won't be in the majority forever ― and many sitting Democrats have expressed support for the legislative filibuster relatively recently.
Sen. Joe Manchin (D-WV) previously tweeted, "I have never supported a repeal of the filibuster and I don't support one now. I am willing to consider solutions that promote collaboration so the Senate is able to be a productive body again. But repealing the filibuster would result in even more partisanship." Manchin reiterated that stance after the Supreme Court vacancy emerged, and was also one of 61 bipartisan senators to sign on to a letter in 2017 that called for the preservation of the legislative filibuster.
Sen. Chris Coons (D-DE), who led the drafting of that letter with Sen. Susan Collins (R-ME), told Politico he would "try really hard to find a path forward that doesn't require removing what's left of the structural guardrails" but that he "will not stand idly by for four years and watch the Biden administration's initiatives at every turn."
Sen. Jeff Merkely (D-OR) is leading the charge for ending the legislative filibuster within the Democratic caucus, and is discussing proposals that could strengthen the minority's ability to offer amendments according to The Hill. He's recently been joined in that push by Sen. Ed Markey (D-MA), who signed the Collins-Coons letter in 2017 but called for the elimination of the filibuster in response to Republicans moving to fill the Supreme Court vacancy.
Coons and Markey among the Democratic senators who are up for re-election and previously supported preserving the filibuster. The other Democratic signatories of the Collins-Coons letter to preserve the legislative filibuster who are up for re-election include Sens. Cory Booker (D-NJ), Jack Reed (D-RI), Jeanne Shaheen (D-NH), and Mark Warner (D-VA).
Other Democratic signatories to the 2017 Collins-Coons letter include Sens. Michael Bennet (D-CO), Sherrod Brown (D-OH), Maria Cantwell (D-WA), Tom Carper (D-DE), Bob Casey (D-PA), Tammy Duckworth (D-IL), Dianne Feinstein (D-CA), Kirsten Gillibrand (D-NY), Kamala Harris (D-CA), Maggie Hassan (D-NH), Mazie Hirono (D-HI), Tim Kaine (D-VA), Angus King (I-ME), Amy Klobuchar (D-MN), Patrick Leahy (D-VT), Bob Menendez (D-NJ), Brian Schatz (D-HI), Debbie Stabenow (D-MI), Jon Tester (D-MT), and Sheldon Whitehouse (D-RI).
Several Democratic signatories of the Collins-Coons letter ran for their party's presidential nomination in this cycle and softened their support for the preservation of the filibuster. Harris said in a CNN townhall that she would eliminate the filibuster to enact a Green New Deal, while Booker, Gillibrand, and Klobuchar said they would consider getting rid of it.
While several Democratic signatories of the Collins-Coons letter supporting the filibuster are reportedly reassessing their positions, a pair of Democratic senators who took office after the letter was circulated ― Sen. Doug Jones (D-AL) and Sen. Kyrsten Sinema (D-AZ) ― have said they are opposed to the filibuster's elimination.
— Eric Revell
(Photo Credit: Senate Democrats via Flickr / Creative Commons)