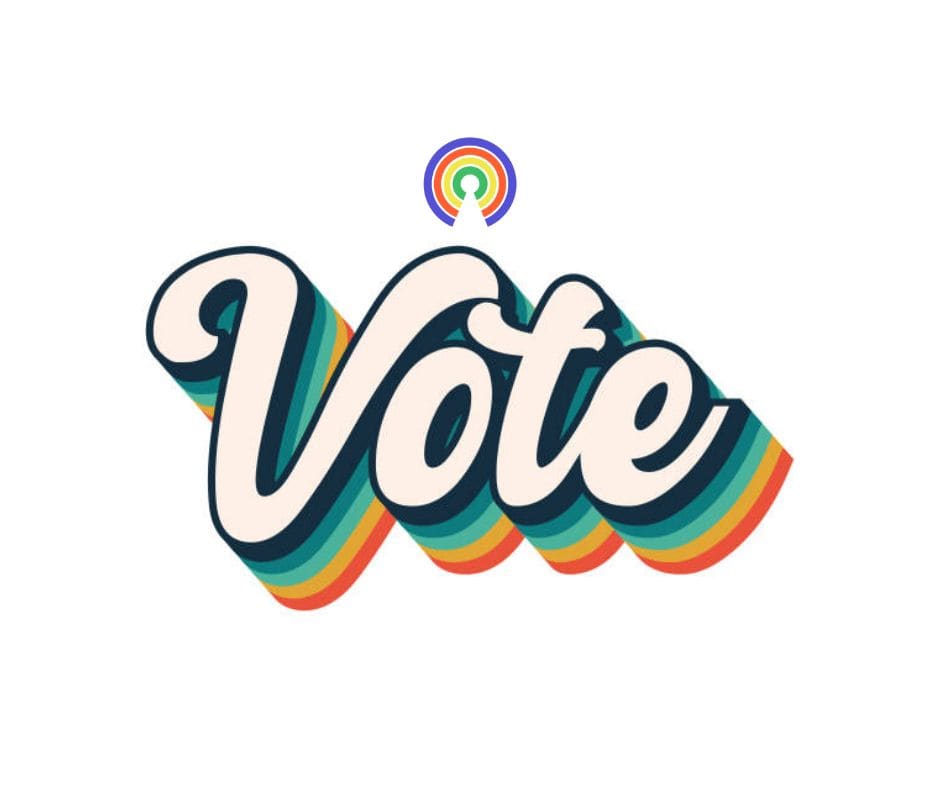 Click Here & Register to Vote Today
Have you registered to vote and/or checked your registration?
Check your registration. Read and follow the instructions exactly for registration and in filling out on your mail-in ballot, paricularly, There will be partisan political operatives working at all levels of the voter registration, certification, validation and counting processes, particularly in the Redder states. Do not them any opportunity to exclude your vote due to do for some asinine minor trivial breech of the rules.

We have a vast right wing conspiracy to remove the will of the people on many issues, from abortion rights to drawing congressional districts. There are 192 Republicans who are seeking Office or re-election who are pushing The Big Lie of the last election. The Supreme Court has an Associate Justice sitting and ruling, who's wife actively lobbied several States' legislators to back fake Electors to overturn the 2020 Presidential Election. The evidence is overwhelming Trump stole sensitive government documents and has been trying to hide these documents from the FBI. The House Minority Leader has vowed to retaliate with investigations, should he become Speaker of The House. Our democracy is in peril, and I'm determined my one vote will be counted.

I always vote in person.  I am registered. I will vote come November whether the GOP likes it or not.  As an "Independant", I fully believe what a person stands for on a personal level is more important than what a person is told to promote according to the "party".  We all need to think for ourselves and use common sense when voting.  Decisions must be made to benefit ALL the people not just a select few.

I checked my registration just now, I'm ready to vote and can't wait to choose a replacement for failed Senator Toomey. I've waited long enough.

Hey everyone, My name is Teddy Nkurunziza (she) Since I made my coming out I feel free,comfortable with my gender that why I want take this time to tell every youth to tell you that is normal to be yourself and do never let someone pull you down show them who you are,Show your technique and lastly be proud of yourself.The only things I wish is only love and peace to you.

 

 

LGBTQIA+ rights are HUMAN rights 🌈❤️

I feel excited reason being a least they can understand what and how people

feel.

ObserveID – Securing hybrid and multicloud infrastructures with real-time identity intelligence, automation, and governance.

This web sight needs to address the concerns of the voting public!!

Nancy Pelosi did it we this morning on CBS face the nation! 
My question is what are the Republicans going to do about inflation? 
Why do the Republicans want to cut social security and Medicare? 
When the Republicans were in full control of congress and the White House did nothing about infrastructure, they only gave huge tax cuts to the top one percent! 
If the Republicans gain control, you can see the they will cut personal rights, reduce voting rights, reduce education funding, cut back on diversity! 
Women's  rights will also be effected ! Equal pay for women will be kicked far down the road! 

What price can you put on a childs life? No price is too high to protect children and inocent civilians. Russia is committing genocide in Ukraine. We should give them every chance of survival. If it was us wouldn't we want that chance? We should give them what ever they need to survive and beat the dictatorship that is the Russian government. Lets not sllow this any more. 500 children killed already thousands more injured.Lets stop it now together we can win. 

There should be a bill that keeps candidates, campaigns, and advertisements to their specific platforms only.  This will keep the campaigns respectful and relevant to all constituents.

Books the gateway to becoming educated and well-rounded as a human being, as well as supporting good citizenship. Everyone should have free and adequate access to books & other forms of educational/information sources, and is why the U.S. has a FREE Public Library System. 

𝐒𝐭𝐚𝐫𝐭 𝐲𝐨𝐮𝐫 𝐡𝐨𝐦𝐞 𝐛𝐮𝐬𝐢𝐧𝐞𝐬𝐬 𝐫𝐢𝐠𝐡𝐭 𝐧𝐨𝐰. 𝐒𝐩𝐞𝐧𝐝 𝐦𝐨𝐫𝐞 𝐭𝐢𝐦𝐞 𝐰𝐢𝐭𝐡 𝐲𝐨𝐮𝐫 𝐟𝐚𝐦𝐢𝐥𝐲 𝐚𝐧𝐝 𝐞𝐚𝐫𝐧. 𝐒𝐭𝐚𝐫𝐭 𝐛𝐫𝐢𝐧𝐠𝐢𝐧𝐠 𝟓𝟓$/𝐡𝐨𝐮𝐫 𝐣𝐮𝐬𝐭 𝐨𝐧 𝐚 𝐜𝐨𝐦𝐩𝐮𝐭𝐞𝐫. 𝐕𝐞𝐫𝐲 𝐞𝐚𝐬𝐲 𝐰𝐚𝐲 𝐭𝐨 𝐦𝐚𝐤𝐞 𝐲𝐨𝐮𝐫 𝐥𝐢𝐟𝐞 𝐡𝐚𝐩𝐩𝐲 𝐚𝐧𝐝 𝐞𝐚𝐫𝐧𝐢𝐧𝐠 𝐜𝐨𝐧𝐭𝐢𝐧𝐮𝐨𝐮𝐬𝐥𝐲. C­a­s­h­d­o­x­.­c­o­m

CAUSES ASKS: "Have you registered to vote?"  ME:  YOU BET!  In fact, being old, I first registered to vote so many years ago I can't even remember when.  LOL!  AND, I think I may have voted in every single national, state, and local election except a local one some time in the mid-'70s or '80s. While Colorado has super easy, safe and secure, vote-by-mail procedures and on-line ways to track your voter registration and ballot, perhaps my favorite place to vote way back when was when, living on a ranch in the boonies, I travelled into the closest tiny town and voted there at the school house.  :  )

As someone said to me early on: "If you don't vote, you can't complain."  So true.  And to those who say, 'I'm not voting because my vote doesn't/won't count," I say BS, big time.  I have lived through too many elections that have been decided by just one or two of those who didn't vote.  As a former county planning commissioner I've bemoaned those who fail to show up for the most important thing they can do for themselves, their community, their state, and their country.

With so much at stake in this coming mid-term election -- from your very right to self-determination (particularly if you are a woman) to protecting your right to expect the outcomes of elections be respected -- I urge you to VOTE BLUE UP & DOWN THE BALLOT.  Enough of GOP Big Lie election denying, vote suppressing, and threatening to overturn election results.  Free and fair -- and respected -- elections are the backbone of our nation.

 

need to be involved with the direction of the country and support values that are American.

Personally, I have registered to vote. Though I do support Donald Trump's claim that until all the questions about the 2020 election have been settled, Republicans should absolutely boycott elections.

My right and privilege and all citizens should and states should not restrict voting as it is a right.