Causes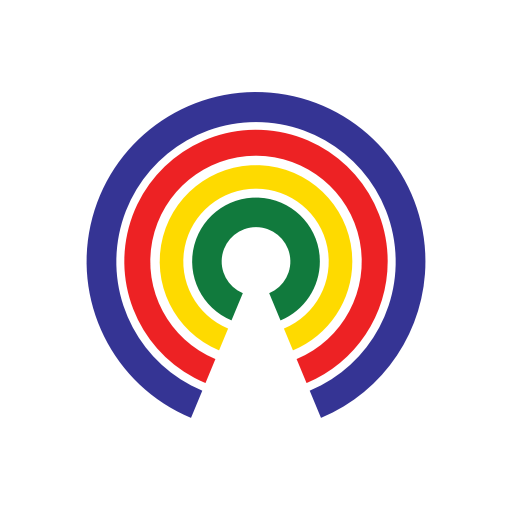 Causes
| 9.7.20
Union Membership Has Steadily Decreased For Decades – Do You Support Unions? Right to Work Laws?
Do you support or oppose labor unions?
by Causes | 9.7.20
1 in 10 American employees are in a labor union, just over half the rate of 1983
Union membership has steadily decreased over the past several decades, though membership is much higher in the public sector than the private.
There were 14.6 million unionized employees in the United States in 2019, many of whom were members of the police, nurses', postal workers', meatpackers', and teachers' unions. These unions have played a large role in 2020's debates over coronavirus and workplace safety, including threats of teachers' strikes in New York City and police walk-outs in Atlanta.
But while unions are a significant presence on COVID-19 and racial justice issues, union membership has steadily decreased over the past several decades.
Based on data from the Bureau of Labor Statistics (BLS), 10.3% of US employees were in unions last year—just over half of the 20.1% in 1983. That year, there were 17.7 million employed, waged, and salaried workers who belonged to unions. In 2019, 14.6 million working Americans held union membership.
Union membership is declining across nearly every job type and industry
BLS data shows declines in union membership in both the private and public sectors, regardless of industry or occupation. In 2000, 20.1% of the 19.2 million people employed in production, transportation, and material moving occupations were unionized. By 2019, there were 17.6 million of those jobs, 12.9% of which were unionized.
People working in the natural resources, construction, and maintenance occupations — which includes the farming, fishing, and forestry sector — saw massive declines in their union membership since 2000, with rates falling from 21% to 15% in 2019. However, the number of people working in these jobs grew during this period from 11.6 million to 12.4 million. Last year, the highest unionization rates were among protective service occupations, at 33.8%, and education, training, and library occupations, at 33.1%.
Drops in unionization are apparent not just by job type, but also by industry. In 2000, 14.9% of manufacturing workers were unionized. By 2019, that share fell to 8.6%.
How union membership varies between public and private industry workers
Union membership is much higher in the public sector than the private sector, especially among local government workers. However, membership in both groups has fallen: private-sector union membership went down from 9% in 2000 to 6.2% in 2019 and public-sector membership went down from 36.9% in 2000 to 33.6% in 2019
BLS data from 2019 reveals that the highest union membership rate was in local government, where 39.4% of workers were in unions. Local governments employ multiple workers in heavily unionized occupations, such as police officers, firefighters, and teachers. Thirty-three percent of people in the education, training, and library occupations (like teachers) and 34% of workers in the protective service occupations (police/correctional officers/firefighters) are in unions.
Unionized workers in public and private sectors
Within the private sector, jobs in construction and extraction, installation, maintenance, and repair have higher-than-average union membership rates, around 17% and 15%.
The demographics of union members
Union membership is decreasing across all age groups, except for those 65 and older. In 2000, 8.1% of workers 65 and older were in unions. In 2019, 9.7% of older workers were in unions. In contrast, in 2000, 18.8% of workers between the ages of 45 and 54 belonged to a union; in 2019, that number fell to 12.6%.
Among the four largest racial and ethnic groups, Black employees are most likely to be in a labor union. In 2000, 17.2% of Black Americans were in unions. Though that rate fell to 11.2% in 2019, it is still higher than the rate of union membership among Americans who identify as white (10.3%), Asian (8.8%), and Hispanic (8.9%).
Union membership by race
Previously, men were significantly more likely to be unionized, but the gender gap has closed over time: 24.7% of men and 14.6% of women belonged to unions in 1983. By 2019, 10.8% of men and 9.7% of women were members of unions.
Membership also varies by state. This difference is partially driven by the industries in these states but also may be affected by "right-to-work" laws, which prohibit requiring employees to join unions to get or keep a job.
In 2018, the US Supreme Court decided 5-4 in Janus v. AFSCME that public employees aren't required to pay "agency fees" — commonly known as "dues" — to unions.
Right-to-work states
Twenty-seven states have right-to-work laws. The states with the highest union membership — New York (21%), Hawaii (24%), and Washington (19%) — have no right-to-work laws. Meanwhile, the states with the lowest union membership rates — North Carolina (2%), South Carolina (2%), and Texas (4%) — have adopted these laws.
Employees who are union members
COVID-19 has led to millions of lost jobs. Data on how that will affect union membership is not yet available. Watching these numbers could show how this recession might affect the state of labor unions in the future.
SOURCES & FOOTNOTES
—Josh Herman
(Photo Credit: iStock / thanialex)