Causes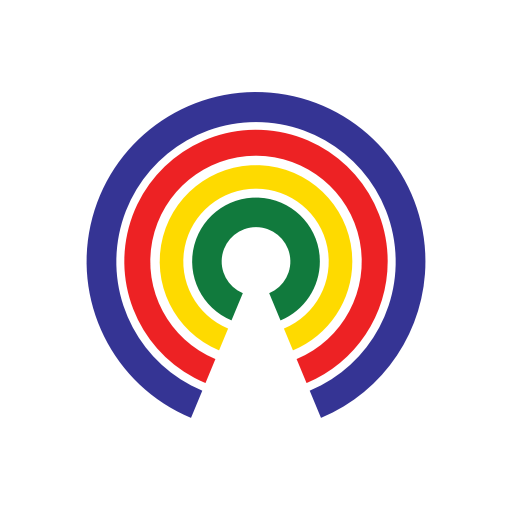 Causes
| 8.31.20
Racial and Ethnic Gaps Persist in Health Insurance Coverage – Should Congress Act?
Should Congress act on healthcare gaps?
by Causes | 8.31.20
Health insurance coverage increased since 2014, but racial and ethnic gaps persist
One in nine Americans under the age of 65 didn't have health insurance in 2018. The numbers were higher among Hispanic, Native, and Black Americans.
Hispanic Americans under the age of 65 are nearly three times as likely to not have health insurance than the white, non-Hispanic population of the same age.
The share of people uninsured — both total and within demographic groups — had dropped after 2014, the year most of the Affordable Care Act went into effect. While the numbers have ticked upward since 2016, gaps remain across racial and ethnic groups.
Share of uninsured, under age 65
In 2018, while the overall share of the uninsured among those younger than 65 was 11.1%, 28.8% of the native population, 20.9% of the Hispanic population, and 12.2% of the Black population lacked insurance. Among the white population, 7.7% percent had no insurance. Less than 1% of all people older than 65 had no insurance.
Other government data sets show similar gaps between racial and ethnic groups in health insurance coverage. Government data also shows that those who have health insurance coverage are far less likely to avoid medical treatments due to costs.
What do insurance coverage rates look like during the COVID-19 pandemic?
It's unclear who lacks health insurance during this pandemic.
The Census Bureau's Household Pulse Survey includes a question about health insurance coverage. Based on the latest responses from July 16 to July 21, 9.9% of all adults responded that they had no insurance. (Eleven percent of those surveyed didn't say if they were insured or didn't know.)
Among various racial and ethnic groups, 18.8% of Hispanic adults and 12.2% of Black (non-Hispanic) adults said they weren't insured. Among white, non-Hispanic adults, that figure stood at 6.8%.
With the pandemic and its associated recession leading to record unemployment, it is worth looking at the demographics of employer-based health insurance, which covered 54% of the population in 2018, according to the Census' American Community Survey.
Fifty-five percent of white Americans (including those of Hispanic ethnicity) surveyed said they were covered by employment-based insurance. Forty-six percent of Black Americans and 40.7% of Hispanic Americans had similar coverage. Both groups are likelier than white Americans to be on public insurance such as Medicaid.
What role does income play in insurance coverage?
As income rises, so does the likelihood of being insured. In the latest Household Pulse Survey, more than a quarter of respondents with a household income below $25,000 reported not being insured.
Data from the Centers for Disease Control and Prevention breaks down insurance rates within racial and ethnic groups by poverty status. A third of Hispanic Americans below the poverty line reported being uninsured in 2018. Among those above the poverty line, 13.3% had no insurance. There's a 10 percentage point gap between low-income Black Americans (18.2% uninsured) and those who aren't low-income (8%). Among white, non-Hispanic people, 15.1% of the low-income population has no insurance compared with 5.8% of the population with higher incomes.
Share of uninsured by poverty status
What does coverage mean for seeking medical treatment?
Minorities are slightly more likely to not seek medical treatment due to costs, according to the 2018 NCHS, National Health Interview Survey.
Five percent of Hispanic Americans failed to obtain needed medical care due to cost at some time in the previous year. Among non-Hispanic white people, 4.5% failed to obtain needed medical care due to cost at some point in the previous year. Among non-Hispanic Black people, 6.1% failed to seek medical treatment due to cost in the past 12 months.
The 2016 Medical Expenditure Panel Survey by the Agency for Healthcare Research and Quality (AHRQ) found a similar discrepancy among race: 10% of non-Hispanic white Americans cited financial or insurance barriers to getting care. Hispanic Americans, meanwhile, cited the same barriers at a rate of 22%.
Regardless of race, adults with health insurance find it easier to get care, tests, or treatment. The aforementioned 2016 AHRQ survey revealed that 7% of adults with private insurance "sometimes or never" found it easy to get care, tests, or treatment. In contrast, 20% of uninsured adults said they "sometimes or never" found it easy to get care, tests, or treatment.
In 2018, the Affordable Care Act's individual mandate for those without health insurance was set to zero dollars. As a result, the mandate requiring people to buy health insurance was ruled unconstitutional in 2019. Data showing what these rule changes mean for coverage rates will be released later this year. It will be worth watching what effect it may have on the existing racial and ethnic inequities with respect to health insurance coverage.
SOURCES & FOOTNOTES
—Josh Herman