Causes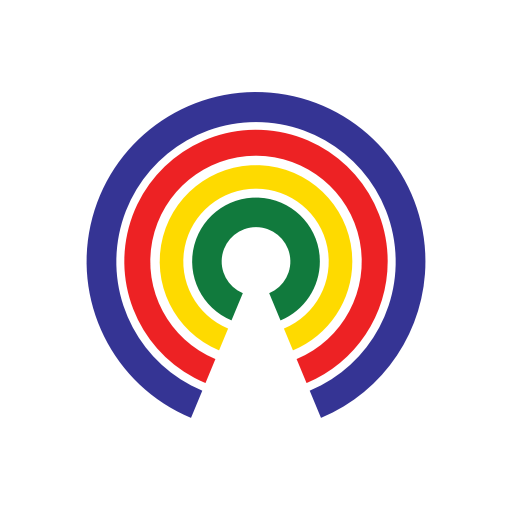 Causes
| 8.24.20
What Countries Does the U.S. Have Defense Partnerships With?
How do you feel about America's defense partnerships?
by Causes | 8.24.20
What's the story?
Over the past several years with guidance from Congress, the U.S. Armed Forces have been updating their policies to reemphasize their readiness for conflicts with near peer competitors including Russia and the People's Republic of China (PRC), as those countries have taken an increasingly aggressive posture over the last decade.
For its part, Russia invaded the Republic of Georgia in 2008 and then Ukraine in 2014, where it seized the Crimean Peninsula ― much to the alarm of other nations bordering Russia from the Baltic Sea to the Caucasus ― while also lending military aid to the Assad regime amid the civil war in Syria.
The Chinese Communist Party has threatened to use military force to retake Taiwan ― which it regards as a rogue province ― if the self-governing, democratic nation pursues its formal independence. The PRC also enacted a national security law that brought Hong Kong's autonomy to an end, has ongoing territorial disputes in the South China Sea and East China Sea with several neighboring nations, and recently engaged in a series of skirmishes against the Indian military in a disputed part of the Kashmir region in the Himalayas.  
In light of the potential for military conflict between the U.S. and Russia, China, and/or other nations, here's an overview of U.S. security commitments to other nations around the world and the forms of those agreements.
What countries does the U.S. have defense partnerships with?
TREATIES: Under U.S. law, treaties are negotiated and signed by the executive branch, and ratified by the Senate on a two-thirds majority vote.
Inter-American Treaty of Reciprocal Assistance: Also known as the Rio Pact or TIAR, this treaty took effect in 1948 and stipulates that parties to the treaty defend each other as if an attack on one is an attack on all. Members of the treaty are all nations in the Western hemisphere. At its peak, TIAR had 23 signatories, while there are currently 17 nations that are parties to the treaty.
North Atlantic Treaty: The North Atlantic Treaty Organization (NATO) was established in 1949 by the U.S., Canada, and the European democracies to provide for the collective defense of parties to the treaty under the treaty's "Three Musketeers" clause that it's "all for one and one for all" if a party is attacked, which has been invoked by the alliance once, after the September 11, 2001, terror attacks. Founded with 12 members, NATO has grown to 30 members and has operational partnerships with several other nations, and is regarded as the most successful military alliance in world history.
Australia, New Zealand, and United States Security Treaty: Known as ANZUS, this non-binding security alliance was formed by Australia, New Zealand, and the U.S. in 1951. New Zealand has been partially suspended from ANZUS since it instituted a nuclear-free zone in its territorial waters in 1986, thus barring U.S. aircraft carriers and submarines from entry, but it has resumed participation in other activities within the alliance.
Treaty of Mutual Cooperation and Security Between the United States and Japan: Signed in 1960, the Treaty of Mutual Cooperation extended and updated the mutual defense and security agreements reached in 1949 and 1951 during the post-World War II occupation and reconstruction of Japan. It requires both nations to assist each other in ensuring peace and security in the Japan area (given that Japan's military is constitutionally forbidden from going overseas), and provides for U.S. military bases in Japan. It is the longest successful alliance between two great powers since the 1648 Peace of Westphalia, and will remain in force unless a party gives one year's notice of wanting to terminate it.
Mutual Defense Treaty Between the United States and South Korea: Signed on October 1, 1953, two months after the Korean Armistice Agreement brought an end to the Korean War, the U.S. and South Korea committed to provide mutual aid if either faced an external armed attack. The treaty took effect in November 1954, and also allows the U.S. to station military forces in South Korea in consultation with the South Korean government.
Mutual Defense Treaty Between the United States and the Philippines: Signed by the U.S. and the Philippines in 1951, the treaty dictates that each nation would support the other if either was attacked by an outside party.
There are also two notable defense treaties that the U.S. was a party to but have since been dissolved:
Southeast Asia Treaty: Modeled after NATO, SEATO was formed in 1954 and included the U.S., France, Great Britain, Australia, New Zealand, the Philippines, Thailand, and Pakistan. Internal conflict hindered the alliance, and its general ineffectiveness led to its dissolution in 1977.
Sino-American Mutual Defense Treaty: After the Chinese Civil War ended in 1949 with the Chinese Communist Party in control of mainland China and the Nationalist government known as the Republic of China (ROC) in control of Taiwan, the U.S. and the ROC agreed to a mutual defense treaty that took effect in 1955. It was annulled by President Jimmy Carter in 1979 when the U.S. established diplomatic relations with the PRC. Carter and Congress also enacted the Taiwan Relations Act in 1979, which states that U.S. defense policy can't be changed unilaterally by the president, that a decision to defend Taiwan will be made with congressional consent, and neither guarantees nor relinquishes that the U.S. will defend Taiwan (a policy known as "strategic ambiguity"). In 1982, the U.S. made Six Assurances to Taiwan which include that America hasn't set an end date for arms sales to Taiwan, and in 2003 it became a "major non-NATO ally" (more on that below).
EXECUTIVE AGREEMENTS: The majority of America's international agreements are executive agreements, which can be entered into with the authorization of Congress, or pursuant to a treaty, or solely with the president's authority. These agreements come in several forms, including bilateral security agreements, security arrangements, and other designations.
Bilateral Security Agreements: The U.S. has entered into several bilateral security agreements that oblige members to assist the other party in the event of an attack with the following nations:
Afghanistan entered into a security agreement with the U.S. after an American-led coalition ousted the governing Taliban in 2002. A subsequent agreement was reached in 2012 that will remain in force through 2024 unless terminated or extended by either party.
Iraq entered into a security agreement with the US. after the American-led invasion removed dictator Saddam Hussein from power, which was finalized on January 1, 2009, and concluded in December 2011. 
Germany first entered into a security agreement with the U.S. in 1951, and after West Germany joined NATO in 1955 an additional mutual defense partnership was agreed to. (All agreements remained in effect after the reunification of Germany.)
Japan reached agreements on mutual defense with the U.S. in 1949 and 1951 prior to the completion of the Mutual Cooperation and Security Treaty between the two nations in 1960.
South Korea reached mutual defense agreements with the U.S. in 1950 and 1951 prior to the completion of the Mutual Defense Treaty in 1953, and entered into an additional defense treaty in 1954.
The Philippines entered into a military assistance agreement with the U.S. in 1946 that was extended in 1953 after the two nations reached a defense treaty in 1951.
Security Arrangements: In contrast to security commitments, which oblige the U.S. to the defense of another country, security arrangements require consultation with a country if there is a threat to its security. They can be entered into as solely executive agreements, or treaties. The U.S. has security arrangements with Israel, Egypt, Pakistan, and Liberia.
Major Non-NATO Allies (MNNAs): This designation was created in 1989 with the enactment of the Sam Nunn Amendment, named after then-Sen. Sam Nunn (D-GA). It initially covered cooperative research and development agreements between the U.S. and non-NATO allies, and was later expanded in 1996 to include enhanced military training, access to certain defense technologies, surplus equipment, counterterrorism cooperation, space technology exports, and equipment stockpiling collaboration. While MNNA status doesn't include any obligation for mutual defense, several nations covered by mutual defense treaties with collective defense requirements have been named as MNNAs.
Since the creation of the MNNA designation, it has been extended to 17 nations formally plus one nation informally, with each presidential administration adding to the list of MNNAs:
President George H.W. Bush designated the first five MNNAs in 1989, including  Australia, Egypt, Israel, Japan, and South Korea.
President Bill Clinton named Jordan a MNNA in 1996, two years after it became the second Arab nation to reach a peace deal with Israel. He then made New Zealand a MNNA in 1997 and extended the status to Argentina in 1998.
President George W. Bush designated Bahrain a MNNA in 2002, followed by Thailand and the Philippines on an official basis and Taiwan on a de facto basis in 2003. Three more countries were named MNNAs in 2004 ― Kuwait, Morocco, and Pakistan. 
President Barack Obama designated Afghanistan a MNNA in 2012, followed by Tunisia in 2015.
President Donald Trump designated Brazil a MNNA in 2019.
— Eric Revell
(Photo Credit: U.S. Army Europe via Flickr / Public Domain)