Causes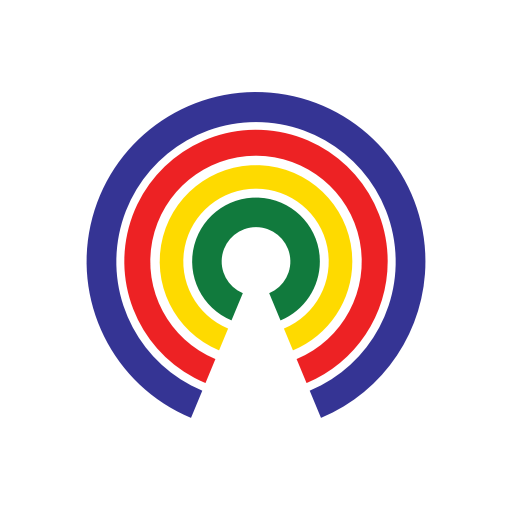 Causes
| 8.18.20
Postal Chief Suspends Controversial Changes Until After Election - Do You Support the Move?
Do you support postponing changes to the USPS until after the election?
by Causes | 8.18.20
Post Office Chief Suspends Controversial Changes Until After Election
Postmaster General Louis DeJoy has announced that he is suspending the controversial changes he instituted at the U.S. Postal Service until after the 2020 vote.
"To avoid even the appearance of any impact on election mail, I am suspending these initiatives until after the election is concluded," DeJoy said in a statement.
DeJoy's sweeping cost-cutting measures at the USPS (see below) had raised alarms about widespread mail delays that could impact the November election. But DeJoy - an ally of President Donald Trump and major GOP donor - said in a statement Tuesday that he is temporarily halting "some longstanding operational initiatives" that "predate my arrival at the Postal Service."
The postmaster general also announced that he would "engage standby resources" as of Oct. 1 "to satisfy any unforeseen demand."
What's the financial situation of the U.S. Postal Service?
The economic fallout of the COVID-19 pandemic, a debate over mail-in voting, and recent mail delivery delays have thrust the financial state of the USPS into the national spotlight.
Financial data and other numbers from the USPS — an independent government agency funded only through its revenue — show that fewer people are sending mail for the past several years, revenue has decreased, and costs have increased.
Postmaster General Louis DeJoy issued a statement in July saying, "The Postal Service is in a financially unsustainable position, stemming from substantial declines in mail volume, and a broken business model. We are currently unable to balance our costs with available funding sources to fulfill both our universal service mission and other legal obligations."
Here's a look at how those data points have changed over the years.
First-class mail volume is down nearly 50% since its 2001 high.
Data on first-class mail over the past three decades offers a simple — and stark — snapshot of the Postal Service's decline.
In 2001, the USPS handled 103.7 billion pieces of first-class mail or 364 pieces of mail per American resident.
In 2019, Americans sent 54.9 billion first-class pieces of mail — 167 pieces per person. First-class volume is down 46.9% from 2001 and is less than the quantity sent in 1977 (54 billion).
First-class mail accounted for 38.5% of the postal service's volume and 34.3% of its $71.1 billion in revenue in 2019.
Marketing mail, which accounted for 53.1% of the post office's volume and 23.2% of its revenue in 2019, has declined to a smaller degree in recent years. The 75.7 billion marketing mail pieces handled by the USPS in 2019 was 26.9% lower than the 103.5 billion handled in 2007.
The agency owes up to $119 billion in retirement benefits.
A 2006 law requires the agency to pay for retirees' health benefits in advance. It is also required to pay into one of two federal government pension programs. Since 2012, the USPS has missed $55.4 billion in those payments.
The USPS hasn't turned a profit since the passage of the 2006 law. In 2019, the agency spent $79.9 billion, $8.8 billion more than what it took in. Since 2006, the agency's best financial year was in 2017, when it lost the equivalent of $2.7 billion in 2019 dollars.
In 2019, USPS employed 497,000 people and provided benefits to 600,000 retirees and survivors. In 2019, the USPS reported $98 billion in owed liabilities, according to its financial documents.
A report from the Government Accountability Office stated that USPS unfunded liabilities and debt are even higher: $161 billion, including $69 billion for retiree health benefits and $50 billion for pensions.
What's happening in 2020?
In spring, Congress included a provision in the Coronavirus Aid, Relief, and Economic Security (CARES) Act that expanded the USPS' authority to borrow from the US Treasury.
The coronavirus pandemic has also resulted in a number of states expanding vote-by-mail initiatives — and a number of lawsuits trying to make it more difficult to cast a remote ballot. In Nevada, for instance, President Trump, in conjunction with the Republican National Committee and the Nevada Republican Party, sued over the state's new law that will send mail ballots to all registered voters for the November election.
In May, then-incoming Postmaster General DeJoy said he would make the USPS more efficient and financially stable, which includes cutting back on overtime costs and "running our operations on time and on schedule." Late arriving mail, for instance, will now be left behind by carriers and delivered the following day.
While DeJoy has said the measures are necessary for cutting costs, he's also promised that the USPS has "ample capacity to deliver all election mail securely and on time."
In his August 18th statement, DeJoy said that between now and Election Day, retail hours at post offices will not be changed, mail processing facilities will not be closed, mail processing equipment and collection boxes will remain in place, and "overtime has, and will continue to be, approved as needed."
In its latest quarterly report, the USPS reported total revenue of $17.6 billion between April 1 and June 30 — a $547 million (unadjusted), or 3.2%, increase compared to the same period last year. Revenue from shipping and packages was up $2.9 billion or 53.6% more than the same three months in 2019. The report notes that the surge in shipping and packaging, a result of the COVID-19 shutdown, is its most "labor-intensive" revenue stream.
With the Postal Service limited in its options to raise revenue — most rates are subject to constraints by law — and with consumer behaviors moving away from traditional mail, the agency may have few tools to address its financial state.
SOURCES & FOOTNOTES
Note:
There is also data compiled by the Office of Management and Budget that shows that the US Postal Service has had annual profits in recent years. The Postal Service's own financial documents account for accrued liabilities like retirement benefits, while the OMB's documents do not. This report uses data from USPS documents.
—Josh Herman