Causes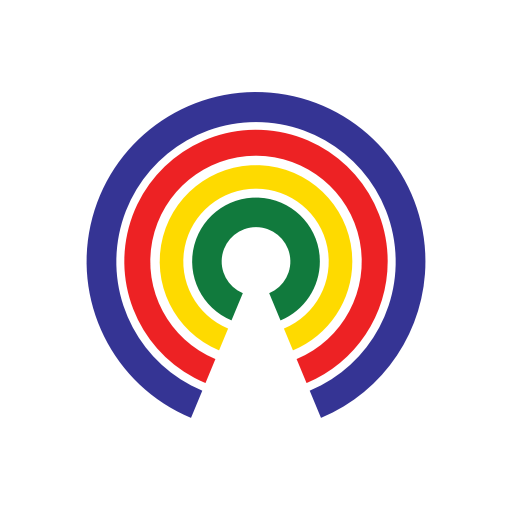 Causes
| 9.17.20
What's the Status of the 'Phase 4' Coronavirus Relief Bill? Senate to Vote Thursday
Do you want Congress to reach a compromise on a new coronavirus relief bill?
by Causes | 9.17.20
What's the latest?
Lawmakers are trying to negotiate a compromise relief package to support the economic and healthcare recovery from the coronavirus (COVID-19) pandemic. After talks failed to make progress, President Donald Trump signed a series of executive actions on August 8th to extend expiring COVID-19 relief measures. While a bipartisan compromise could still be reached, no meetings between lead negotiators have been scheduled.
Talks regarding the "phase 4" package have accelerated with the expiration of the $600 per week enhanced federal unemployment benefit on July 31st, but not much progress has been made in bridging the gap between the $3.4 trillion HEROES Act put forward by Democrats and the $1 trillion HEALS Act favored by Republicans.
House Speaker Nancy Pelosi (D-CA) and Senate Minority Leader Chuck Schumer (D-NY) are leading the negotiations for Democrats. For Republicans, Treasury Secretary Steven Mnuchin and White House Chief of Staff Mark Meadows representing the Trump administration and GOP lawmakers, and they're keeping Senate Majority Leader Mitch McConnell (R-KY) and House Minority Leader Kevin McCarthy (R-CA) informed.
Much like the prior coronavirus relief packages, a compromise bill will need to have enough bipartisan support to gain 60 votes in the Senate, pass the House with a simple majority, and be signed into law by President Donald Trump.
What's happening in Congress?
UPDATE 9/17/20 - House Democrats reject bipartisan COVID-19 relief bill drafted by 'Problem Solvers Caucus'.
---
UPDATE 9/10/20 - Senate Democrats block GOP coronavirus relief package.
The Republican effort to pass a $300 billion COVID-19 package was blocked by Democrats as expected on Thursday. It failed 52-47, well shy the 60 votes needed to advance.
All Democrats who were in attendance voted against the bill, while Sen. Rand Paul (R-KY) was the only Republican to vote no.
It's unclear what will happen next in coronavirus relief negotiations, or whether there will be any genuine movement toward a bipartisan bill out of the ongoing stalemate.
While progress in coronavirus relief talks this month is far from a certainty, lawmakers on both sides of the aisle have indicated that they aren't planning to include COVID-19 measures in a continuing resolution (CR) to fund the government beyond September 30th, which could complicate efforts to avoid a partial government shutdown.
---
UPDATE 9/9/20 (9pm EDT) - Senate to vote on GOP coronavirus relief package Thursday, but partisan gridlock likely to prevail.
Senate Majority Leader Mitch McConnell (R-KY) scheduled a Thursday procedural vote on a "targeted" $300 billion COVID-19 relief package known as the Delivering Immediate Relief to America's Families, Schools and Small Businesses Act.
The bill would provide $105 billion in additional funding to schools to help with in-person and remote learning, extend enhanced federal unemployment benefits through the end of the year, replenish funding for small business Paycheck Protection Program loans, and increase funding for vaccine procurement and distribution.
Democratic leadership has indicated that they oppose the narrowly tailored package, as Senate Minority Leader Chuck Schumer (R-NY) and House Speaker Nancy Pelosi (D-CA) called it "emaciated" and continue to call for a $2.2 trillion bill.
If the cloture motion manages to get 60 votes, further debate on the bill would be limited to 30 hours, setting up a vote either Friday or next week. If all Republican senators vote in favor, at least seven Democrats will need to join them for the motion to succeed.
---
UPDATE 8/27/20 (5:30pm EDT) - Meadows-Pelosi call fails to rekindle negotiations.
Thursday brought the first formal communication between any of the four lead negotiators since talks about another COVID-19 relief package broke down and President Trump took executive action three weeks ago. Once again, no progress was made in reaching a compromise.
House Speaker Nancy Pelosi (D-CA) foreshadowed the continuing gridlock during her weekly press conference earlier in the day when she said Democrats are willing to drop the total from $3.4 trillion to $2.2 trillion, "But we can't go any less because we have to meet the needs of the American people. We will not shortchange them." She added that it "could be a very short conversation if they're not willing to meet in the middle. We're not budging. Understand this … They have to move."
After the 25 minute call, Pelosi released a statement which read in part:
"This is not about dollars, this is about values. These investments will not only help crush the virus, they will also help bolster the economy. The Administration's continued failure to acknowledge the funding levels that experts, scientists and the American people know is needed leaves our nation at a tragic impasse."
Meadows hasn't yet commented on his meeting with the speaker, but at a press event hosted by Politico on Wednesday, White House Chief of Staff Mark Meadows noted that Congress will need to fund the government to avoid a shutdown at the end of September and said it could factor into coronavirus relief negotiations: 
"I think that if we do a COVID deal right now, we ought to just do a continuing resolution as part of that solution so that we take a shutdown off the table… I think the speaker is going to hold out until the end of September and try to get what she wants in the funding for the government during the CR or whatever funding mechanism happens to come up at the end of September."
---
UPDATE 8/15/20 (9pm EDT) - White House meets with members of congressional "Problem Solvers Caucus" in bid to restart negotiations.
White House Chief of Staff Mark Mark Meadows met on Friday with members of the bipartisan "Problem Solvers Caucus" in an effort to provide momentum for stalled coronavirus relief legislation.
NBC News reported that participants included Reps. Anthony Gonzalez (R-OH), Josh Gottheimer (D-NJ), Jimmy Panetta (D-CA), Dean Phillips (D-MN), Tom Reed (R-NY), Abigail Spanberger (D-VA), and Pete Stauber (R-MN).
Further meetings between the Problem Solvers Caucus and the White House may occur while lawmakers are on recess.
---
UPDATE 8/14/20 (6pm EDT) - Senate joins House on August recess without a deal.
The Senate adjourned Thursday afternoon and joined the House, which was last in session for floor work on July 31st, on August recess.
Negotiations remain at an impasse, and it's unclear whether there will be any progress made while lawmakers on recess.
The Senate is scheduled to return for its next votes on Tuesday, September 8th, while the House's next scheduled day in session is Monday, September 14th.
Lawmakers may be recalled with at least 24 hours of notice before a vote occurs.
---
UPDATE 8/12/20 (6:15pm EDT) - Negotiators issue dueling, finger-pointing statements as partisan stalemate continues.
House Speaker Nancy Pelosi (D-CA) and Senate Minority Leader Chuck Schumer (D-NY) issued a statement which read:
"An overture was made by Secretary Mnuchin to meet and he made clear that his televised comments from earlier today still stand: the White House is not budging from their position concerning the size and scope of a legislative package. Democrats have compromised. Repeatedly, we have made clear to the Administration that we are willing to come down $1 trillion if they will come up $1 trillion. However, it is clear that the Administration still does not grasp the magnitude of the problems that American families are facing. We have again made clear to the Administration that we are willing to resume negotiations once they start to take this process seriously. The lives and livelihoods of the American people as well as the life of our democracy are at stake."
"Earlier today, Speaker Pelosi and I spoke by phone. Her statement is not an accurate reflection of our conversation. She made clear that she was unwilling to meet to continue negotiations unless we agree in advance to support her proposal, costing at least $2 trillion. The Administration is willing to move forward with legislation that allows for substantial funds for schools, child care, food, vaccines, hospitals, PPP for small businesses, rental assistance, broadband, airports, state and local government assistance, and liability protection for universities, schools, and businesses. The Democrats have no interest in negotiating."
---
UPDATE 8/10/20 (9pm EDT) - Senate reconvenes with no deal in sight.
"I hoped this week we'd be finalizing major legislation. After all, American families are struggling and need help. But Speaker Pelosi and Leader Schumer decided not to deliver. I am glad the president stepped in to soften the blow of their hostage tactics."
"Rather than compromise, our Republican counterparts said 'take a hike.' Quite literally, they said this in the room: "No, it's going to be our way or no way. We're not going to meet you in the middle." Why? Why wouldn't they? When the needs are so great, when the needs are so great, when there are so many people are suffering and so many more who will suffer if we don't act."
---
UPDATE 8/7/20 (4pm EDT) - Partisan impasse on coronavirus relief continues into the weekend as talks fail to generate progress, Trump admin to draft executive orders.
After a Friday afternoon meeting, the lead negotiators for the Trump administration & Democratic leadership in Congress signaled that they haven't made progress in bridging the partisan divide on several key aspects of coronavirus relief, and that negotiations are done for the immediate future.
Treasury Secretary Steven Mnuchin said of the meeting that, "The president would like us to make a deal, but unfortunately we did not make any progress." He added that they would be happy to come back to talks if Democrats have new proposals.
House Speaker Nancy Pelosi (D-CA) said that "we're far apart" and that she told Mnuchin & White House Chief of Staff Mark Meadows to "come back when you're ready to give us a higher number."
Mnuchin & Meadows indicated that the Trump administration will begin the process of drafting executive orders to extend enhanced federal unemployment benefits, protections against rental foreclosures, and student loan forbearance. It's unclear whether there will be any legal challenges against those executive actions when they occur, or whether those challenges will succeed.
It's possible that Congress could still vote on coronavirus relief legislation this August if a deal is reached. The House has been on recess for the last week and is expected to remain so through Labor Day unless negotiators reach a compromise, in which case lawmakers would have 24 hours to return ahead of votes. This week was supposed to be the Senate's last work week until after Labor Day, but the Senate will be nominally in session next week with senators given 24 hours notice of votes.
There will also be an opportunity to pass coronavirus relief legislation during Congress's September work session, which is already expected to be dominated by work on spending bills given the beginning of fiscal year 2021 on October 1st.
---
UPDATE 8/5/20 (2:45pm EDT) - McConnell to keep the Senate in session for at least one more week while negotiations continue.
Senate Majority Leader Mitch McConnell (R-KY) told reporters on Wednesday that the Senate is expected to remain in session next week and may delay the start of its August recess even further so negotiations toward a coronavirus relief deal can continue:
"We're certainly going to be in next week. We'll see what happens after that." 
The House remains on recess with lawmakers on standby to return to Capitol Hill for votes with at least 24 hours of notice.
---
UPDATE 8/4/20 (8:30pm EDT) - Negotiators haven't reached a deal yet, but agree on a timeline for reaching one.
While Democrats' & Republicans' four lead negotiators were once again unable to reach an agreement after negotiations, Tuesday did bring some clarity about when a deal may be reached.
The timeline would reportedly involve continued bipartisan negotiations this week with the goal of reaching an agreement before votes on the House & Senate floor next week.
The Senate was previously scheduled to begin its August recess this weekend, while House lawmakers began theirs after their final vote last week, although if a deal is reached they would be recalled to the Capitol for votes.
The four key negotiators will hold a separate meeting on Wednesday with the Postmaster General to discuss what the U.S. Postal Service needs to cope with the expected increase in the use of mail-in ballots (either absentee or general vote-by-mail) in the November election.
---
UPDATE 8/4/20 (11:40am EDT) - Negotiators to meet again Tuesday in search of progress on a deal.
House Speaker Nancy Pelosi (D-CA), Treasury Secretary Steven Mnuchin, Senate Minority Leader Chuck Schumer (D-NY), and White House Chief of Staff Mark Meadows are expected to hold another round of talks about coronavirus relief legislation on Tuesday.
Today's meeting between the key negotiators is expected to occur in the afternoon, after Meadows & Mnuchin have lunch with Senate Republicans at 1pm Eastern.
---
UPDATE 8/3/20 (2:25pm EDT) - Speaker Pelosi says a deal may not be attainable until next week as negotiations continue.
After a coronavirus relief meeting with lead negotiators, House Speaker Nancy Pelosi (D-CA) reportedly told Democratic lawmakers that while she hopes they can reach a deal this week, it may take more time:
"Chuck and I are determined to get an agreement, determined to get it as soon as we can. My hope is we could do it this week, but I don't know if that's possible."
"There's a long list of things that are needed. And the good news, our Republican colleagues agree with a few of them, but some they don't agree with. And we are discussing why we think they need them and they'll counter with others in the room, Mnuchin and Meadows."
"There's no reason we can't come together and reach an agreement this week, and get relief on the way to those who need it most. The Senate should not recess. We should not go back home for the August break until the next coronavirus bill is complete."
---
UPDATE 8/1/20 (1pm EDT) - Negotiators cite progress but no deal yet after Saturday morning meeting.
House Speaker Nancy Pelosi (D-CA) hosted coronavirus relief negotiations that went on for more than 3 hours Saturday morning with Treasury Secretary Steven Mnuchin, White House Chief of Staff Mark Meadows, and Senate Minority Leader Chuck Schumer (D-NY) in attendance.
Attendees told reporters that while they're still far apart on a number of key issues, they made progress in the meeting.
Staffers will continue talks Sunday, with the four lead negotiators set to meet again Monday.
---
UPDATE 7/31/20 (12pm EDT) - House takes final vote of the week, adjourns as search for a deal continues.
The House passed a $1.367 trillion "minibus" spending bill on a mostly party-line 217-197 vote Friday. It was the House's final vote of the week and the chamber's adjournment comes without a specific return date set, as the House of Representatives was expected to begin its August recess. 
Majority Leader Steny Hoyer (D-MD) indicated he will call the chamber back into session with 24 hours of notice at minimum to lawmakers so they can make arrangements to return for votes. Congress's departure without a deal in hand means that the earliest point at which a deal can be enacted is early next week.
Democrats & Republicans still seem to be far apart on numerous key issues. That includes $600 per week enhanced federal unemployment insurance (UI) benefit, which officially expires today even though many beneficiaries got their last check a week ago.
Twice on the Senate floor Thursday, efforts by Republican Sens. Martha McSally (R-AZ) & Ron Johnson (R-WI) to extend the enhanced UI for a week by unanimous consent were rejected by Minority Leader Chuck Schumer (D-NY). And off the floor, White House Chief of Staff Mark Meadows said the Trump administration was prepared to extend the benefit for four months at $600, but Democrats insisted it be extended through the first quarter of 2021 ― two months longer than the extension they included in their HEROES Act.
The four lead negotiators ― Pelosi, Mnuchin, Schumer, and Meadows ― have a meeting scheduled for Saturday morning.
---
UPDATE 7/30/20 (11pm EDT) - President Trump outlines his priorities for a coronavirus relief package.
In remarks during a White House Press Briefing on Thursday, President Donald Trump outlined four things he wants to see in coronavirus relief legislation that he would sign into law if Congress could pass it in a bipartisan manner.
"First, we want a temporary extension of expanded unemployment benefits. This will provide a critical bridge for Americans who lost their jobs to the pandemic through no fault of their own."
"Second, we're asking Democrats to work with us to find a solution that will temporarily stop evictions."
"Third, we need Democrats to join us to pass additional economic relief payments for American citizens, like the payments sent directly to 160 million Americans earlier this year, which was a tremendously successful program."
"My administration is also asking Democrats to work with us to pass $105 billion to help schools safely reopen."
---
UPDATE 7/30/20 (4pm EDT) - Senate Republicans vote to start floor debate on extending pandemic unemployment benefits as negotiators struggle to find common ground.
Senate Republicans adopted a procedural motion to start debate on a bill that would serve as the legislative vehicle for a to-be-agreed deal extending federally enhanced pandemic unemployment insurance benefits.
The 47-42 vote was mostly along party-lines, with all Democrats plus Sens. Cory Gardner (R-CO) & Rand Paul (R-KY) opposed. Thursday afternoon's vote is likely the last of the week, and with the Senate's next day in session scheduled for Monday.
The House is expected to be in session again on Friday before departing for a weekend that was supposed to mark the beginning of the chamber's August recess. However, Majority Leader Steny Hoyer (D-MD) indicated that members should be prepared to return to the Capitol with 72 hours notice during the first week of August in case a deal is reached.
With the Senate returning Monday & the House on standby, it's possible that a breakthrough in negotiations won't occur until next week when the bill could be considered by both chambers. But it's not a certainty that they'll be able to reach a compromise, as both sides are relatively far apart.
After the procedural vote failed, there was another exchange of dueling (and rejected) unanimous consent requests from both sides of the aisle. Sen. Martha McSally (R-AZ) sought to pass a one-week extension of the $600 federal unemployment benefit enhancement to keep it active while negotiations continue, which Senate Minority Leader Chuck Schumer (D-NY) objected to. Schumer then repeated his UC request that the Senate pass Democrats' HEROES Act, which McSally objected to.
---
UPDATE 7/30/20 (1pm EDT) - Democratic & Republican senators offer & reject dueling unanimous consent requests.
With negotiations still at an impasse, senators from both sides of the aisle took to the floor to offer their thoughts about the failings of their rival's proposal.
Sen. Ron Johnson (R-WI) asked for unanimous consent to pass a bill that would extend enhanced federal unemployment benefits. Senate Minority Leader Chuck Schumer (D-NY) objected, and asked unanimous consent to pass the Democrats' HEROES Act, which Johnson objected to.
---
UPDATE 7/29/20 (3pm EDT) - Negotiations remain at an impasse, short-term unemployment extension proposed.
The bipartisan talks over a "phase 4" coronavirus relief package have not yet yielded much progress. Treasury Secretary Steven Mnuchin said Wednesday that "we're very far apart" and said President Donald Trump would support a short-term extension of the federal unemployment benefits to allow more time for talks if a deal isn't reached by Friday.
Politico reported that during a Tuesday meeting between Pelosi, Schumer, Meadows, and Mnuchin, the Speaker explained the differences between the Democratic & Republican bills:
"It's like a giraffe and a flamingo. They're both at a zoo. A dumb person may think they could mate for offspring. A smart person knows that's impossible. That's our bills. They're unable to mate."
"Let me speak for myself, I am opposed to non-germane amendments. Whether it's funding for the FBI building, or for example, in the House bill, whether it's a cut for high-income earners in blue states, or other non-germane amendments in the House like marijuana studies or aid to illegal immigrants. When we get to the end of the process I would hope all non-COVID related measures are out -- no matter what bills they were in at the start."
What are some sticking points in "phase 4" negotiations?
What are some areas of agreement?
Assistance for Schools: Republicans' HEALS Act would establish a $105 billion Education Stabilization Fund to help states with early childhood education, elementary & secondary education, or higher education. Democrats' HEROES Act would establish a $90 billion State Fiscal Stabilization Fund for grants to support state & local funding for elementary & secondary schools & public postsecondary institutions.
What were the prior coronavirus relief bills?
— Eric Revell
(Photo Credit: Pelosi: Gage Skidmore via Flickr / Creative Commons | Mnuchin: White House via Flickr / Public Domain)