Causes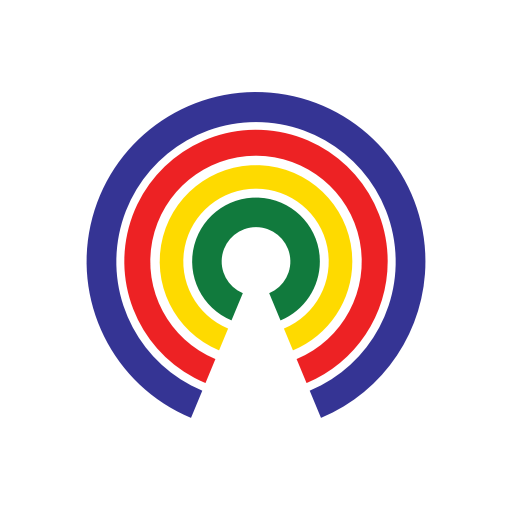 Causes
| 7.29.20
10% of U.S. Households Having Trouble Finding Food During the Pandemic - Should Congress Expand SNAP Benefits?
Should Congress expand food benefits?
by Causes | 7.29.20
The U.S. Census Bureau created its weekly Household Pulse Survey to track the effects of COVID-19, including whether people have enough to eat. During the first eight weeks of the survey, an average of 24.9 million adults were unsure at some point in the week about where their next meal would come from.
Coupled with data on the Supplemental Nutrition Assistance Program (SNAP), the new survey provides an up-to-date picture of who doesn't have access to food in the United States.
Both data sources lead to similar findings: in times of higher unemployment and a weak economy, food insecurity increases. The data also shows that Black and Hispanic Americans make up a disproportionate number of households both with respect to food insecurity during the pandemic and SNAP usage.

What is SNAP and how much are people using it during the pandemic?
SNAP, formerly known as the Food Stamps Program, is a lifeline for Americans experiencing food insecurity. Families at or below 130% of the federal poverty line can apply for SNAP and get help with their monthly grocery bills. In 2019, around 36 million Americans received SNAP benefits. Benefits can be used to purchase all food products except beer, wine, liquor, cigarettes, vitamins, medicines, and hot foods. Forty-four percent of all SNAP participants are children.
The federal government pays for all SNAP benefits, though it splits administrative costs with each state. Benefits increased nearly 50% from 2008 to 2009 following an expansion of benefits in the American Recovery and Reinvestment Act, which increased monthly benefits through 2013.
SNAP spending has declined in the last few years: Last year, it spent $53.8 billion.
Recent data from The United States Department of Agriculture (USDA) examines SNAP usage through March, and was gathered before state lockdowns went into full effect and unemployed or under-employed Americans were forced to apply for food benefits.
In February, as COVID-19 was just beginning to be detected in the U.S., there were 36.9 million Americans on SNAP benefits. In March, as the virus spread through the country and certain sectors began closing up shop, SNAP beneficiaries increased to 37.46 million, a number lower than SNAP usage in March 2019.
Certain states began shutdown efforts earlier than others. This patchwork of closures, stay-at-home orders, and the types of sectors hit hardest may be reflected in the stark contrast of SNAP usage by states. Twenty-eight states saw some uptick in SNAP usage from February to March, though however small. Sixteen states had at least some decline in usage, while six had no change in SNAP usage from February to March.
California confirmed its first case of COVID-19 on January 26,. A state of emergency was declared on March 4, and a mandatory stay-at-home order followed on March 19. California had an almost 10% increase in SNAP participants between March 2019 and March 2020—from 3.67 million to 4.04 million.
Arkansas is one of the few states that never issued a stay-at-home order. The state detected its first case of COVID-19 on March 11; in the following days, the governor ordered the closing of schools, casinos, and dine-in restaurants. Requests for SNAP benefits grew 68% between February and March: from 339,463 to 570,133. Compared to March 2019, there was a 59.1% increase in SNAP usage this March.
Some states saw a double-digit decline in SNAP usage between March 2019 and March of year. Delaware reported its first case of COVID-19 on March 11, 2020. On March 23, the governor announced a state-wide stay-at-home order. Delaware had 130,125 people using SNAP in March 2019 and 114,978 in March of this year—an 11.6% drop.
Iowa confirmed its first case of COVID-19 on March 8. While the state never issued a stay-at-home order, it did close schools and certain businesses. Iowa had a 10% drop in SNAP usage—320,036 SNAP users in 2019 and 287,997 in 2020.
Congress and the USDA took several steps to expand SNAP access during the pandemic. The Families First Coronavirus Response Act allowed states to temporarily modify procedures to make it easier for families to continue participating in—or to apply for—SNAP benefits. It also temporarily suspended SNAP's three-month time limit on benefits for unemployed adults under age 50 without children in their homes. The USDA also allowed states to provide benefits to children who normally receive free- or reduced-price school meals.
The effects of those measures should reflect in SNAP data due to publish later this summer.
What is the demographic makeup of those experiencing food insecurity?
The Census' 2018 American Community Survey estimates that of the 121.5 million households in America, 13.8 million receive SNAP benefits. Compared to the general population, SNAP users are more likely to be Black/African American, Hispanic/Latino, or Native Americans.
Though Black Americans make up 12% of all households in America, they account for 27% of the share of households on SNAP. Twenty-four percent of all Black households in the U.S. receive SNAP benefits. Similarly, Americans who identify as Hispanic or Latino accounted for 13% of all households in the U.S. but 22% of the share of households on SNAP. And 19% of all Hispanic/Latino households receive SNAP benefits.
American Indians and Alaska Natives make up 1% of the total number of households on SNAP. They also make up only 1% of all households in America. However, 23% of Native American households are on SNAP. In contrast, Americans who identify as "white alone" make up 76% of all U.S. households and 59% of the share of total households on SNAP benefits. However, only 9% of "White alone" households are on SNAP. The weekly Census survey shows similar findings with 20% of Black adults having some trouble finding food compared with 15.6% of Hispanic adults and 6.7% of white adults.
Data on how many people are hungry and how many people are receiving benefits to pay for food can serve as an important measure of the economic situation of a given moment. The data can be further used to illuminate inequality between different demographics groups.
SOURCES & FOOTNOTES
—Josh Herman
(Photo Credit: iStock / Jecapix)