Causes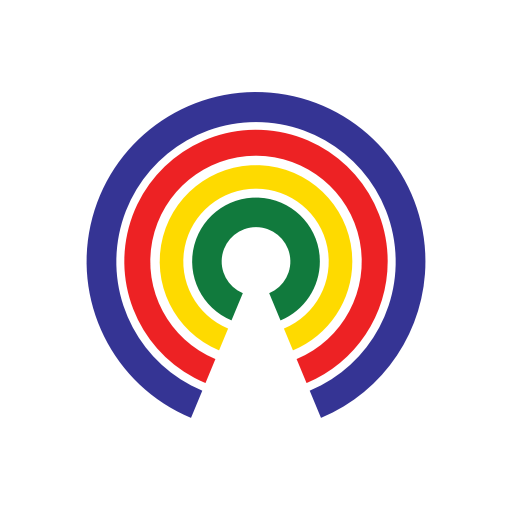 Causes
| 7.9.20
The DC: 'Congress needs to act now on police reform' & 🎒 Do you support efforts to pressure schools to reopen this fall?
Join the 34,087 people who've taken action on Causes this week
by Causes | 7.9.20
Welcome to Thursday, July 9th, innies and outies...
We open today's Daily Countable with an excerpt from a letter written by Countable's Founder, Bart Myers:
Friends,
In the wake of the killing of George Floyd, our nation experienced its largest protest movement in history: 15 million to 26 million Americans participated in demonstrations over police-related killings of African Americans. 
American enterprises joined the cause. Cities and states also joined the movement. Americans' heartfelt actions on the streets of every state led to long-overdue reforms across the country. 
Except in D.C. Where, in late June, the House passed the George Floyd Justice in Policing Act of 2020. But the president has said he'll veto the House bill and actively fought against its passage. Across the Capitol, the Senate reached an impasse on the Just and Unifying Solutions to Invigorate Communities Everywhere (JUSTICE) Act.
This is when real reform will die if we don't speak up. 
The issues Congress are considering are not some abstract policy squibble: Chokeholds. Police brutality. Body cameras. No-knock search warrants. These are not words in potential laws. These are actions that will lead to more people being mistreated and killed. 
Our message to Congress is simple: Don't wait—act now.
We have marched in the streets up to the doors of the Capitol. You take it from here. We are counting on you.
Sincerely, 
Bart
Read Bart's full call to action here, then take the next step and...
On the Radar
SCOTUS Upholds Religious & Moral Exemptions From Obamacare's Birth Control Mandate
The Supreme Court on Wednesday issued a 7-2 decision in a case known as Little Sisters of the Poor Sts. Peter and Paul Home v. Pennsylvania that upheld the conscience exemptions from the Affordable Care Act's birth control mandate. The case was consolidated with a similar case called Trump v. Pennsylvania.
The decision is the latest installment in a years-long saga of birth control mandate cases being heard at the Supreme Court. It began with the ACA, which required employers to provide women access to birth control at no cost under employer-sponsored health plans ― but it included an exception from the mandate for churches and houses of worship, and an opt-out process was created for religious nonprofits that raised objections.
The Court's decision affirms that the Trump administration had the authority to issue rules creating the religious and moral exemptions from the birth control mandate, and that the rulemaking process was free from procedural defects.
How do you feel about the Court's decision?
Trump Promises Intense 'Pressure' to Get Schools Reopened for Fall 
President Trump is threatening to withhold federal funding if schools don't reopen in the fall, and said he'll be "putting a lot of pressure" on U.S. governors to reopen.
"We're very much going to put pressure on governors and everybody else to open the schools, to get them open. It's very important," Trump said Tuesday at a White House event featuring health experts, educators and politicians on school reopenings.
"So we are going to be putting a lot of pressure on [governors] to open your schools in the fall. Everybody wants it. The moms want it. The dads want it. The kids want it. It's time to do it."
On Wednesday, Trump took to twitter to threaten to withhold federal funding to schools that don't reopen over COVID-19 fears.
"In Germany, Denmark, Norway, Sweden and many other countries, SCHOOLS ARE OPEN WITH NO PROBLEMS. The Dems think it would be bad for them politically if U.S. schools open before the November Election, but is important for the children & families. May cut off funding if not open!"
Do you support efforts to pressure schools to reopen?
Under the Radar
SCOTUS Sides With Religious Schools in Employment Discrimination Suits, Citing 'Ministerial Exception'
The Supreme Court on Wednesday issued a 7-2 decision in a case known as Our Lady of Guadalupe School v. Morrissey-Berru, upholding the "ministerial exception" which protects churches and religious institutions from employment discrimination lawsuits filed by key employees who serve as ministers or in similar roles. The case was consolidated with a similar case known as St. James School v. Biel. 
The cases concerned a pair of Catholic schools which were sued by teachers claiming age and disability discrimination after their contracts weren't renewed. The schools claimed they were protected by the ministerial exception doctrine, which was established in the landmark case Hosanna-Tabor Evangelical Lutheran Church and School v. E.E.O.C. (2012) concerning the firing of Cheryl Perich, a minister who was fired and alleged a violation of the Americans with Disabilities Act. In Hosanna-Tabor, the Court unanimously held that anti-discrimination laws do not apply to religious institutions' employment relationships with ministers without defining which employees qualify as ministers.  
In hearing this pair of cases, the Ninth Circuit Court of Appeals held that the teachers didn't fall within the ministerial exception because Morrissey-Berru didn't have the formal title of "minister," while Biel lacked religious credentials, training, and a ministerial background.
The Court's decision reversed the Ninth Circuit's decision, upholding the ministerial exception and finding that the employment discrimination claims should not have been adjudicated because of the First Amendment's Religion Clauses.
How do you feel about the Court's decision?
AOC: 'Defunding the Police Means Defunding the Police'
Rep. Alexandria Ocasio-Cortez (D-NY) blasted an agreement by New York City Mayor Bill de Blasio (D) and the Democrat-controlled New York City Council to cut the New York Police Dept. (NYPD) budget by $1 billion (from $6B to $5B) as falling short of the goals of the "defund the police" movement:
"Defunding the police means defunding the police. It does not mean budget tricks or funny math. It does not mean moving school police officers from the NYPD budget to the Department of Education's budget so that the exact same police remain in schools..."
The budget cut will eliminate an incoming 1,200-person police recruiting class in July (although an October recruiting class will be brought in), reduce overtime spending by half, redeploy officers from administrative to patrol duties, end police involvement in crossing guard programs & homeless outreach. It will also bring an end to NYPD control over public school safety, and de Blasio said the Education Dept. will train civilian school safety agents.
The $1 billion in funding cuts will be redirected to education, social services in communities impacted by the coronavirus, and summer youth programs.
Should the police be defunded?
For a politics-free guide to how to protect you and your loved ones from corona, click on over to our Coronavirus Info Center.
Also Worth a Click
And, in the End…
On this date in 1868, the 14th Amendment to the U.S. Constitution was ratified. The amendment granted citizenship to "all persons born or naturalized in the United States," which included recently-freed slaves.
Gaze across the landscape today in honor of Call of the Horizon Day,
—Josh Herman
Talk to us via email at contact [at] countable.us. And don't forget to keep in touch @Countable.