Causes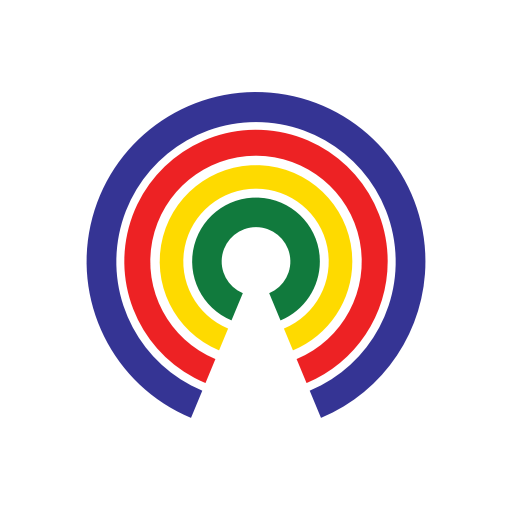 Causes
| 6.29.20
Pelosi Calls for CDC to Mandate Masks - Do You Support Mandatory Masks for Americans?
Do you support mandatory masks?
by Causes | 6.29.20
What's the story?
House Speaker Nancy Pelosi (D-CA) is saying that a federal mandate on wearing masks is "long overdue" as the country experiences a surge in coronavirus cases. 
"The president should be an example. Real men wear masks, be an example to the country, wear a mask," Pelosi said in an interview Sunday on ABC's "This Week." President Donald Trump has repeatedly flouted public health guidelines by refusing to don a mask in public during the COVID-19 outbreak.
"It's not about protecting yourself, it's about protecting others," Pelosi added.
U.S. coronavirus cases surged by more than 45,000 in one day on Friday—a record-breaking spike bringing the nation's total to over 2.5 million cases, according to Johns Hopkins University.
The Centers for Disease Control and Prevention (CDC) recommends that everyone "wear a cloth face cover when they have to go out in public" to reduce transmission and slow the spread of the highly-contagious COVID-19 virus. Pelosi argued "the reason the CDC hasn't made [mask wearing] mandatory is because they don't want to embarrass the president, or insult the president, whatever it is," Pelosi said, calling Trump "cowardly" for not wearing a face mask.
Vice President Mike Pence - head of the White House's coronavirus task force - deflected answering a question about a federal mask-wearing mandate, saying citizens should follow the advice of state and local officials.
"[E]very state has a unique situation," Pence said in a Sunday interview on CBS' "Face the Nation," adding:
"[W]e believe people should wear masks wherever social distancing is not possible."
Can the government legally force you to wear a mask?
According to the Poynter institute, there is no constitutional right that allows people not to wear a mask.
"In a pandemic, governments have the authority to do a lot of things that would otherwise be questionable," they write, explaining:
"Think of it like this: The government has the right to ban smoking in public places because your smoking can affect my health. And some places have signs that say, "No shirt, no shoes, no service." Just add "no mask" to the sign."
"Under the U.S. Constitution's 10th Amendment and U.S. Supreme Court decisions over nearly 200 years, state governments have the primary authority to control the spread of dangerous diseases within their jurisdictions. The 10th Amendment, which gives states all powers not specifically given to the federal government, allows them the authority to take public health emergency actions, such as setting quarantines and business restrictions."
"They can't force you to wear a mask in your house, but if you have something that pays taxes or invites the public in, they can," said Mason City, Iowa, attorney Joel Yunek. "It's not really much different than obscenity. They can force you to wear clothes and they can force you to wear a mask."
Exceptions for disabilities
"If you cannot wear a mask for health reasons or if you are in a "protected class," then you might get a mask pass," Poynter explained.
"All businesses have the right to refuse service so long as it is not violating one of those protected classes," Robert Mascari, chief assistant district attorney in Madison County, told Syracuse.com.
"You can't refuse to serve me because I'm half Italian and half Irish. You can refuse to serve me if I'm being an idiot."
Can my employer force me to wear a mask?
Occupational Safety and Health Administration (OSHA) statutes also give employers the right to force you wear a face mask:
"Employers may choose to ensure that cloth face coverings are worn as a feasible means of abatement in a control plan designed to address hazards from SARS-CoV-2, the virus that causes COVID-19. Employers may choose to use cloth face coverings as a means of source control, such as because of transmission risk that cannot be controlled through engineering or administrative controls, including social distancing."
Supreme Court say anything?
In the midst of a smallpox outbreak in 1905, the Supreme Court ruled in Jacobson v. Massachusetts that local authorities could mandate vaccination on penalty of a fine for refusal:
"Upon the principle of self-defense, of paramount necessity, a community has the right to protect itself against an epidemic of disease which threatens the safety of its members."
"Our Constitution principally entrusts "[t]he safety and the health of the people" to the politically accountable officials of the States "to guard and protect." Jacobson v. Massachusetts, 197 U. S. 11, 38 (1905). When those officials "undertake to act in areas fraught with medical and scientific uncertainties," their latitude "must be especially broad." 
What do you think?
Should masks be mandatory? Should they be mandated at a federal or state level? Are you wearing a mask? Why or why not? Take action and tell your reps, then share your thoughts below.
—Josh Herman