Causes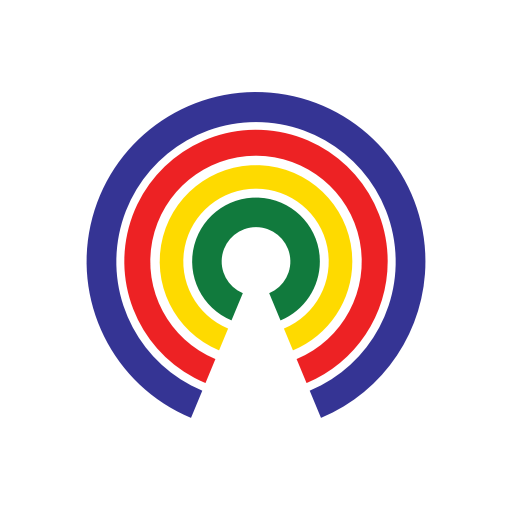 Causes
| 6.25.20
How Many Presidential Debates Do You Want to See?
Choose the number of presidential debates you would like to see. If 0 or more than 5, say so in the comments.
by Causes | 6.25.20
What's the story?
The campaigns of President Donald Trump & former Vice President Joe Biden's presidential campaign have been trading barbs over the number of presidential debates that will occur during the general election.
Trump is pushing for at least one more debate to be held in early September, which would bring the total to four. After Biden's campaign reiterated that they would compete in the three currently scheduled debates, Trump campaign spokesman Tim Murtaugh said it's a sign "that Joe Biden's handlers are afraid to send their candidate out without a script and teleprompter handy." He added: 
"An earlier and longer debate schedule is necessary so Americans can see the clear difference between President Trump's vibrant leadership and Biden's confused meandering."
The Biden campaign offered a rebuttal in a letter to the Commission on Presidential Debates, which read in part:
"Now that Donald Trump is trailing badly in the polls, and is desperate to change the subject from his failed leadership of the country, we are seeing reports that he has his own proposal for debates - after having said, just six months, that he might not want to participate at all in planned debates."
How many presidential debates are scheduled and when are they?
There are three presidential debates currently on the schedule:
September 29th at the University of Notre Dame in South Bend, Indiana.
October 15th at the Adrienne Arsht Center for the Performing Arts in Miami, Florida (originally scheduled for the University of Michigan at Ann Arbor).
October 22nd at Belmont University in Nashville, Tennessee.
When is the vice presidential debate?
Vice President Mike Pence will debate Biden's running on October 7th at the University of Utah in Salt Lake City.
History of general election presidential debates
For most of American history, presidential candidates didn't debate face-to-face during the general election.
In 1858, the Lincoln-Douglas debates marked the first significant debate between political candidates, as anti-slavery Republican Senate candidate Abraham Lincoln challenged pro-slavery Sen. Stephen Douglas (D-IL) to seven, three hour debates in towns across Illinois. While Douglas won the 1858 Senate election, the pair faced off in the 1860 presidential election which Lincoln won.
In 1940, Republican presidential candidate Wendell Wilkie challenged President Franklin D. Roosevelt (D) to a face-to-face debate, but FDR declined. Republicans held a radio debate in Oregon during the 1948 GOP primary, while Democrats held the first televised primary debate in 1956 and did so again in 1960.
The first general election presidential debates were held in 1960 between then-Vice President Richard Nixon, the Republican nominee, and then-Sen. John F. Kennedy (D-MA). The candidates debated four times on television, with political scientists noting that in the first debate, viewers who watched on TV thought Kennedy won while those who listened to radio believed Nixon won. Nixon looked underweight, declined to wear makeup so he had a five o'clock shadow, and wore a suit that blended in with the set's backdrop, while Kennedy wore makeup and was generally more prepared from an appearance standpoint due to his televised primary debate.
The next general election presidential debates didn't happen until 1976, when President Gerald Ford (R) debated then-Gov. Jimmy Carter (D-GA) three times. The first debate was particularly notable because of a technical glitch that cut off the candidates' audio, and after they were informed of the problem they stood still at their podiums for 27 minutes until the problem was fixed.
In 1980, President Jimmy Carter (D) debated GOP candidate Ronald Reagan only once, after the two candidates were initially unable to agree on whether to include Rep. John Anderson (R-IL), an Independent candidate, in the debate. Reagan insisted on including Anderson, while Carter refused, but Reagan & Carter finally debated in what was scheduled to be the third and final debate.
There were only two debates in the 1984 & 1988 presidential campaigns, with the second debate in 1984 between President Ronald Reagan & former Vice President Walter Mondale remembered for Reagan's joke, "I will not make age an issue of this campaign. I am not going to exploit, for political purposes, my opponent's youth and inexperience."
The 1992 general election presidential debates were the first to feature a third-party candidate, with President George H.W. Bush (R), Gov. Bill Clinton (D-AR), and businessman Ross Perot ― who ran as an Independent candidate ― facing off three times.. 
Every presidential election since 2000 has featured three debates between the two candidates.
— Eric Revell
(Photo Credit: Trump image: White House - Joyce Boghosian / Public Domain; Biden image: Gage Skidmore via Flickr / Creative Commons)