Causes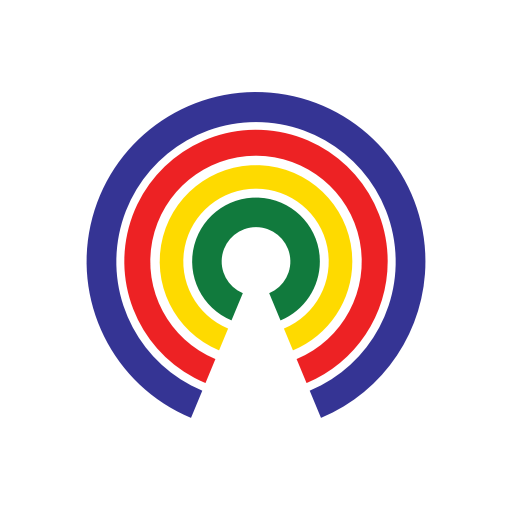 Causes
| 6.25.20
Supreme Court Sides With Trump Admin on Asylum-Seeker Deportation
How do you feel about the ruling?
by Causes | 6.25.20
What's the story?
The Supreme Court on Thursday released its 7-2 decision in a case known as Dept. of Homeland Security v. Thuraissigiam, which held that the executive branch can deport asylum-seekers who fail their initial asylum screenings without allowing them to appeal to a federal judge. 
The decision affirmed existing law, under which an asylum-seeker who fails to establish a "credible fear of persecution" if returned to their home country in their initial screening with an asylum officer can then appeal to the officer's supervisor, and then to an immigration judge. The asylum seeker can only appeal to federal courts to determine if their detention is lawful (a writ of habeas corpus), and the courts can't review the determination that an asylum-seeker lacks a credible fear of persecution.   
The case concerned Vijayakumar Thuraissigiam, a Sri Lankan national who was stopped 25 yards after crossing the southern U.S. border without authorization. An asylum officer rejected his credible fear claim, a supervising officer agreed, and an immigration judge affirmed the decision. Thuraissigiam then appealed to the federal court requesting an opportunity to file a new asylum claim asserting a fear of persecution based on his Tamil ethnicity and political views.
The federal district court dismissed his petition, but the Ninth Circuit Court of appeals reversed the dismissal and held that the asylum hearings violated the Constitution's Suspension Clause & Due Process Clause. The Supreme Court's 7-2 decision reverses the Ninth Circuit's ruling by holding that the asylum process in Thuraissigiam's case doesn't violate the Suspension Clause & Due Process Clause, and remanded the case with directions that his habeas corpus application be dismissed.
What did the justices say?
Justice Samuel Alito wrote the majority opinion, which was joined by Chief Justice John Roberts, plus Justice Clarence Thomas (who also authored a concurring opinion), Justice Neil Gorsuch, and Justice Brett Kavanaugh. It read in part:
"Respondent's Suspension Clause argument fails because it would extend the writ of habeas corpus far beyond its scope "when the Constitution was drafted and ratified." Indeed, respondent's use of the writ would have been unrecognizable at that time. Habeas has traditionally been a means to secure release from unlawful detention, but respondent invokes the writ to achieve an entirely different end, namely, to obtain additional administrative review of his asylum claim and ultimately to obtain authorization to stay in this country. 
Respondent's due process argument fares no better. While aliens who have established in this country have due process rights in deportation proceedings, the Court long ago held that Congress is entitled to set the conditions for an alien's lawful entry and that, as a result, an alien at the threshold of initial entry cannot claim any greater rights under the Due Process Clause. Respondent attempted to enter the country illegally and was apprehended just 25 yards from the border. He therefore has no entitlement to procedural rights other than those afforded by statute. 
In short, under our precedents, neither the Suspension Clause nor the Due Process Clause of the Fifth Amendment requires any further review of respondent's claims, and IIRIRA's limitations on habeas review are constitutional as applied… Because the Ninth Circuit erred in holding that §1252(e)(2) violates the Suspension Clause and the Due Process Clause, we reverse the judgment and remand the case with directions that the application for habeas corpus be dismissed." 
Justice Stephen Breyer wrote an opinion concurring with the majority's judgment, which was joined by Justice Ruth Bader Ginsburg. It read in part:
"The statute at issue here, 8 U. S. C. §1252(e)(2), sets forth strict limits on what claims a noncitizen subject to expedited removal may present in federal habeas corpus proceedings. I agree that enforcing those limits in this particular case does not violate the Suspension Clause's constitutional demand command: "The Privilege of the Writ of Habeas Corpus shall not be suspended, unless when in Cases of Rebellion or Invasion the public Safety may require it." But we need not, and should not, go further."
Justice Sonia Sotomayor wrote a dissenting opinion, which Justice Elena Kagan joined. It read in part:
"In the face of these policy choices, the role of the Judiciary is minimal, yet crucial: to ensure that laws passed by Congress are consistent with the limits of the Constitution. The Court today ignores its obligation, going out of its way to restrict the scope of the Great Writ and the reach of the Due Process Clause. This may accommodate congressional policy concerns by easing the burdens under which the immigration system currently labors. But it is nothing short of a self-imposed injury to the Judiciary, to the separation of powers, and to the values embodied in the promise of the Great Writ. Because I disagree with the Court's interpretation of the reach of our Constitution's protections, I respectfully dissent."
— Eric Revell
(Photo Credit: iStock.com / Bill Chizek)