Causes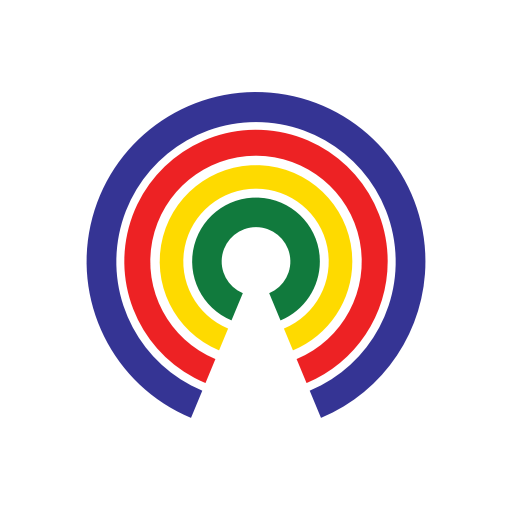 Causes
| 6.25.20
The DC: ⚖️ Appeals court orders judge to dismiss case against Michael Flynn, and... How do you feel about Senate Dems blocking debate on the JUSTICE Act?
Join the 28,526 people who've taken action on Causes this week
by Causes | 6.25.20
Welcome to Thursday, June 25th, @s and #s...
The D.C. Circuit Court of Appeals has said that the federal judge overseeing the sentencing of former national security adviser Michael Flynn must accept the Justice Department's request to drop charges.
A three-judge panel of the D.C. Circuit Court of Appeals on Wednesday ruled that District Court Judge Emmet Sullivan must grant the Dept. of Justice's motion to dismiss former Trump National Security Advisor Michael Flynn's guilty plea to lying to investigators about conversations with the Russian ambassador.
In early May, the DOJ entered the motion to drop the charges against Flynn after a review of all existing and newly revealed evidence showed that the FBI's January 24, 2017, interview with Flynn in which he lied to investigators wasn't properly predicated and was "conducted without any legitimate investigative basis."
The FBI had previously been conducting a counterintelligence probe into Flynn on the theory he was compromised by Russia, but found "no derogatory information" and considered closing the case altogether. 
Instead, the FBI considered his prosecution under the Logan Act ― a law enacted in 1799 that has only been used in two prosecutions, neither of which yielded a conviction ― but ultimately no Logan Act charges were ever filed.
When the DOJ moved to drop the charges against Flynn, it revealed evidence the FBI agents involved were discussing whether the goal of the interview was, "Truth/admission or to get him to lie, so we can prosecute him or get him fired?"
How do you feel about the Court upholding the dismissal of charges against Michael Flynn?
On the Radar
Democrats Vote to Block Debate on JUSTICE Act
Senate Democrats voted to defeat a procedural motion that would've allowed the upper chamber to debate and consider amendments to a police reform bill known as the JUSTICE Act that was introduced by Republicans led by Sen. Tim Scott (R-SC).
The 56-44 vote went mostly along party-lines, as Republicans and Sens. Doug Jones (D-AL), Angus King (I-ME), Joe Manchin (D-WV) voted in favor of the motion to bring up the bill for debate and amendments, while the rest of the Democratic caucus voted to block further debate on it. 
Once the motion failed, Majority Leader Mitch McConnell (R-KY) changed his vote from "yes" to "no" so that he would have the ability to call the motion up for another vote, bringing the final tally to 55-45.
The motion required 60 votes to succeed, which means that four more Democrats would've needed to vote in favor for debate to continue and amendments to be considered.
The most viable path for police reform to become law is still for the Senate to pass an amended, bipartisan version of the JUSTICE Act; the House to pass Democrats' Justice in Policing Act; and the two chambers to form a conference committee that negotiates a compromise between the bills that can pass both chambers and be enacted by President Donald Trump.
How do you feel about Senate Democrats blocking debate on the JUSTICE Act?
Under the Radar
Wisconsin National Guard Called On Violent Protesters
Wisconsin Governor Tony Evers (D) on Wednesday activated the National Guard after a night of demonstrations that took a violent turn in Madison, the state's capital. The Guard will support local law enforcement in "ensuring the safety of members of the public and state buildings and infrastructure."
Demonstrators began their protests Tuesday after a Black man was arrested for shouting at customers of a restaurant through a megaphone while carrying a baseball bat, and resisted arrest after police arrived at the scene.
At one point during Tuesday night's protests, Wisconsin state Senator Tim Carpenter (D) was assaulted by people who sought him to prevent him from filming and taking pictures of the protesters. Evers said that law enforcement will investigate the attack and pursue charges:
"I want to be clear: violence against any person ― whether in the middle of the street in broad daylight, at home trying to sleep, going for a run, or happening upon a protest as was the case last night ― is wrong. It should never be tolerated."
Should governors activate their state's National Guard to keep the peace when protests turn violent?
For a politics-free guide to how to protect you and your loved ones from corona, click on over to our Coronavirus Info Center.
Also Worth a Click
And, in the End…
On this date in 1941, President Franklin D. Roosevelt issued Executive Order 8802, which forbade racial and religious discrimination in war industries, government training programs, and government industries. 
This year, forgo National Handshake Day,
—Josh Herman
Talk to us via email at contact [at] countable.us. And don't forget to keep in touch @Countable.