Causes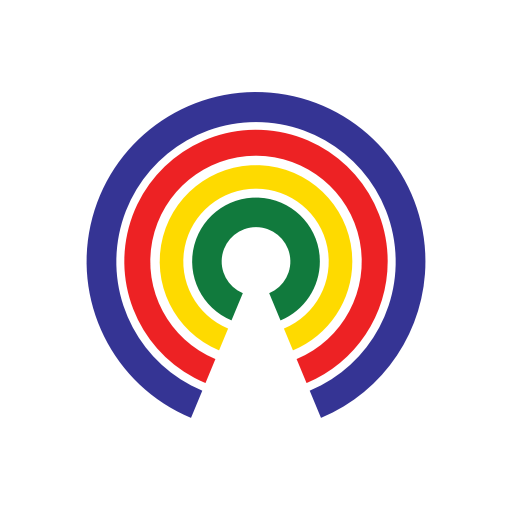 Causes
| 6.15.18
National Defense Authorization Act for FY2019 (House Version)
Join the 34,813 people who've taken action on Causes this week
by Causes | 6.15.18
The Senate has amended the House-passed National Defense Authorization Act (NDAA) for Fiscal Year 2019, which was approved on May 24 on a 351-66 vote. Because the Senate amended H.R. 5515 to substitute the text of its version of the NDAA, we've transferred the summary here.
---
What is it?
This bill — the National Defense Authorization Act (NDAA) for FY19 — would authorize $708 billion in defense spending for fiscal year 2019. Of the total, $639 billion would go to the base defense budget while $69 billion would be set aside for Overseas Contingency Operations (OCO). An in-depth summary of how its various provisions affect troops, military families, equipment, and various aspects of U.S. defense policy can be found below.
RESOURCES
Troops & Families: This section of the bill would fully fund a 2.6 percent pay raise for the troops and increase the size of the Army, Navy, Air Force, Naval and Air Reserve, and Air Guard. The Career Intermission Program — which allows servicemembers to take a break from active service to pursue personal interests, family needs, professional education, or career opportunities — would be made permanent.
Additionally, the bill would expand the Dept. of Defense's (DOD) ability to award constructive service credit (which helps a servicemember or recruit attain a higher rank) for those entering the military with advanced education, experience, and training. Under this bill no military medical treatment facility would be closed or downgraded until all facilities are transitioned to the Defense Health Agency.
The bill would authorize the DOD to carry out a military parade to honor America's veterans, commemorating the 100th anniversary of the 1918 Armistice to end World War I. The use of operational units or equipment in a military parade would be prohibited if the Defense Secretary believes such use will hamper readiness.
Readiness: This section of the bill would increase funding for training in each service: the Army will send twice as many Brigade Combat Teams to the Combat Training Center; funding for flying hours would be increased by $24.2 million; and the Navy's readiness inspections would be required to be conducted on a no-notice basis going forward.
A total of $21.8 billion would go toward equipment maintenance while $3.7 billion would go to spare parts (of which $2.8 billion would be for aircraft parts for the Navy, Marines, and Air Force).
Equipment: The acquisition and modernization of several key defense technologies would be stepped up under this bill, including:
77 F-35 Joint Strike Fighters as requested in the president's budget;
$623 million would be provided for the Air Force to continue the Joint Surveillance Target Attack Radar System Recapitalization (JSTARS) program which would increase Battle Management, Command and Control, and Ground-Moving Target Indicator capabilities to minimize risk to servicemembers.
$360 million for Stryker A1 combat vehicles (the most advanced & survivable version of the Stryker);
An additional $150 million would be provided to accelerate U.S. efforts to field a conventional prompt strike capability before fiscal year 2022 in response to advances Russia and China have made in developing hypersonic weapons.
An additional $105 million would be provided for EQ-4 Global Hawk unmanned aircraft systems;
An additional $65 million would be provided for modernizing the A-10 Warthog fleet
The modernization of 135 M1 Abrams tanks, 60 Bradley fighting vehicles, 197 Armored multi-purpose vehicles, 38 Improved Recovery Vehicles, and 3,390 Joint Light Tactical Vehicles would be authorized;
Multi-year procurement authorities would be authorized for F/A-18E/F Super Hornet aircraft, C-130 Super Hercules aircraft, E-2D Advanced Hawkeye aircraft, advanced missiles, and amphibious ships to generate better cost savings;
The Columbia-class ballistic missile submarine and the B-21 Raider bomber programs would be fully funded.
The accelerated construction of the fourth Ford-class aircraft carrier, two additional Littoral Combat Ships, and two additional Virginia-class attack submarines would be supported in fiscal years 2022 and 2023..
Recapitalization of the Navy's auxiliary fleet, which would help transport Army and Marine Corps forces during conflict, would be mandatory.
STRATEGIC READINESS
Nuclear Deterrence: This section would authorize funding for the president's budget request to restore the nuclear arsenal and add $325 million for the National Nuclear Security Administration's efforts to modernize the nuclear weapons stockpile and related infrastructure. It would implement the recommendation of the Nuclear Posture Review to pursue a lower-yield ballistic missile warhead to strengthen deterrence. Additionally, it'd provide increased funding for two of the Air Force's nuclear modernization programs: the Ground-Based Strategic Deterrent and the Long-Range Standoff cruise missile.
Missile Defense: This section would authorize funding for the president's budget request for missile defense and provide an additional $140 million to the Missile Defense Agency (MDA) for development of critical directed energy and space sensing projects, and the acceleration of hypersonic defense capabilities. Additionally, this section would:
Add $175 million to accelerate the integration of Patriot (for lower altitudes) and THAAD (higher altitude) missiles to meet the requirements of the Commander of U.S. Forces in Korea.
Require the MDA establish a boost phase intercept program using kinetic interceptors, initiate development of a missile defense tracking and discrimination space sensor layer, and continue efforts to develop high power directed energy for missile defense applications.
Require the MDA to continue development for the homeland defense radar in Hawaii and that it be operationally capable by fiscal year 2023.
Provide increased funding to address cyber threats to missile defense systems.
Support the president's request of $500 million for co-development of missile defense systems with Israel, including co-production of Iron Dome, David's Sling, and Arrow weapons systems.
Space Warfighting: This section of the bill would require the DOD to develop a plan for the establishment of a separate alternative acquisition process for Space acquisitions. It would also:
Require the Air Force to develop a plan to increase the size of the Space cadre within the Air Force.
Establish a new Numbered Air Force (ex: the Fourteenth Air Force) that'd be responsible for Space warfighting.
Establish a sub-unified command for Space under the Strategic Command for carrying out joint Space warfighting.
Require the DOD to develop a plan that identifies joint mission-essential tasks for Space as a warfighting domain.
Support the president's request for Next Generation Overhead Persistent Infrared Protected Satellite Communications, and the Air Force's Space launch efforts.
ADDRESSING THREATS
Russia: Funding for Open Skies Treaty aircraft (unarmed overflights by signatory nations to promote arms control) would be withheld until Russia complies with the Treaty and takes other steps, such as extraditing Russian nationals who have been indicted for meddling in the 2016 elections. Funding would be provided for research and development to counter weapons being deployed by Russia that violate the Intermediate Nuclear Forces Treaty.
This section would also:
Prohibit military-to-military cooperation with Russia, levy new sanctions on the Russian arms industry, and prohibit U.S. recognition of the absorption of Crimea into the Russian Federation.
Authorize $250 million for lethal defensive items for Ukraine.
Fund the European Deterrence Initiative (EDI) at a level of $6.3 billion to increase the number of U.S. troops in Europe and deter Russia. EDI funding for wartime material would be included in the base budget.
China: This section of the bill would establish a "whole-of-government" strategy to confront the People's Republic of China, while bolstering DOD's efforts to provide military forces, infrastructure, and logistics capabilities in the region through the Indo-Pacific Stability Initiative. Maritime security cooperation through the Indo-Pacific Maritime Security Initiative would be increased in the South China Sea and Indian Ocean.
It would also:
Support military exercises with Japan, Australia, and India and improve security cooperation to counter China's rising influence in Africa, Southeast Asia, and other regions.
Instruct the president to designate a National Security Council official on the staff of the National Security Council to coordinate a whole-of-government response to foreign influence campaigns against the U.S.
Support the improvement of Taiwan's defense capabilities through joint training, foreign military sales, the use of security cooperation authorities, and senior-level military-to-military engagement initiatives with Taiwan.
Prohibit any U.S. government agencies from using technology produced by Huawei or ZTE, two companies which are linked to the Chinese Communist Party's intelligence arm.
North Korea: This section of the bill would aim to ensure U.S. forces are prepared for a potential conflict on the Korean Peninsula, including their readiness to counter North Korean use of chemical or biological weapons. It would express support for regional missile defense exercises to improve interoperability. It would fully fund the president's budget request for the Army's precision strike missile program.
Additionally, this section of the bill would:
Require the DOD to prepare a report estimating U.S. casualties for likely scenarios of an armed conflict with North Korea before September 30, 2018 which would be updated 180 days thereafter. The reports would be unclassified but could contain a classified annex.
Require reports from the Missile Defense Agency on the feasibility of increasing Hawaii's missile defense by permanently stationing an Aegis ship patrol and Terminal High Altitude Area Defense (THAAD) in Hawaii. The report would include the costs, benefits, and risks of testing a THAAD interceptor against an intercontinental ballistic missile (ICBM).
Counterterrorism: This section of the bill would reauthorize several funds used to aid partners and allies in counterterrorism efforts including the Counter ISIS Train and Equip fund, the Syria Train and Equip Authority, and the Coalition Support Fund. The Afghan Security Forces Fund would be reauthorized to support their fight against the Taliban and ISIS Khorasan, as would security cooperation with the government of Iraq to consolidate gains against ISIS.
U.S. Special Operations Command programs and activities would be reauthorized, including ongoing efforts in Iraq, Syria, Afghanistan, Yemen, Somalia, and Eastern Europe. Authorities for special operations and personnel recovery programs would be extended and congressional oversight of counterterrorism and sensitive activities would be enhanced.
Additionally, the bill would:
Authorize an additional $15 million for contractor-owned, contractor-operated casualty evacuation capabilities in the Africa Command area of operations.
Require the DOD to report and prepare a briefing on a permanent U.S. military presence in East Africa offering recommendations for the headquarters and command structure.
Iran: This section of the bill would establish a Defense Partnership to Counter Iran to enhance regional defense partnerships.and express Congress' support for Gulf Cooperation Council unity on the issue of Iran. It would also require DOD to develop and implement a strategy to counter Iran's destabilizing activities, examine Iran's compliance with the Chemical Weapons Convention and Russia's cooperation with Iran and Hezbollah.
Additionally, this section would increase oversight related to several items critical to deterring Iran, including:
Countermine assets and munitions stockpiles;
Cooperation to counter Unmanned Aerial Systems (UAS or drones);
Patriot missiles and regional missile defense assets;
The accelerated development of a new Ford-class aircraft carrier to enhance regional force posture;
Layered missile defense of the U.S. homeland.
Security Cooperation: This section of the bill contains several provisions related to security cooperation authorities and equipment sales to foreign militaries, including:
The DOD would be required to use security cooperation authorities to counter influence campaigns intended to malign U.S. allies and partners.
The DOD would be required to report on options for integrating Foreign Military Sales (FMS) into defense acquisition planning to holistically support national security goals and the defense industry. It would also report on improving, consolidating, and streamlining missile defense sales.
As an authorization rather than appropriations bill, this legislation sets out spending guidelines rather than allowing money to be actually spent. Funding will be provided by subsequent appropriations legislation.
Impact
Members of the U.S. military, their families, and retirees; foreign allies of the U.S. military; and the DOD or other affected agencies.
Cost
The CBO estimates that enacting this bill would have a negligible impact on the federal budget, because it is an authorization rather than appropriations bill.
In-Depth
House Armed Services Committee Chairman Mac Thornberry (R-TX) introduced this bill to authorize national defense activities and spending for fiscal year 2019:
"This defense bill, which is once again the product of strong bipartisan work, takes the crucial next steps to rebuilding our military and reforming the Pentagon. Both are essential to helping our troops prepare and respond to the complex security challenges we are facing around the world.
For 57 straight years with presidents from both parties and congressional majorities from both parties, a defense authorization bill has been signed into law. It is so important, maybe even more now than it has been in the past, for our troops and for the world to see that unity in support of our men and women in uniform and in support of strengthening American national security. We had that unity in Committee and I am hopeful we will see this same spirit of bipartisan cooperation when the bill comes to the House floor in the next few weeks."
The House Armed Services Committee passed this bill on a bipartisan vote of 60-1.
Media
Summary by Eric Revell
(Photo Credit: U.S. Navy Photo / iStock)