Causes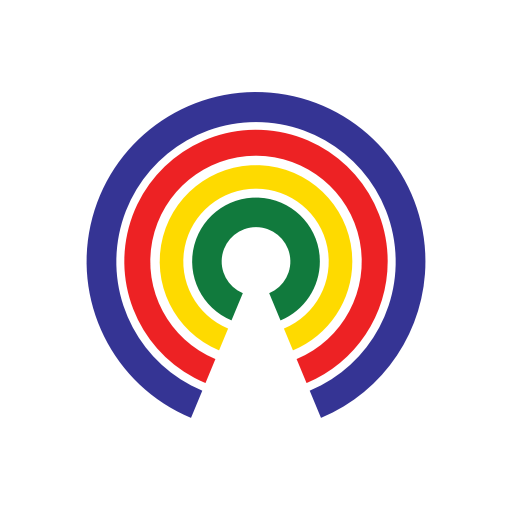 Causes
| 5.29.20
Trump Terminates U.S. Relationship With WHO, Ends Special Status for Hong Kong After China Violates its Autonomy
How do you feel about these announcements?
by Causes | 5.29.20
What's the story?
In a White House press conference on Friday afternoon, President Donald Trump announced that the U.S. will end preferential policies for Hong Kong because of China's move to violate the formerly self-governing city's autonomy.
Specifically, he said the U.S. will apply the same export controls to Hong Kong that apply to China, change the travel advisory for Hong Kong to reflect dangers posed by China's security entities, and will impose sanctions on officials from the Chinese Communist Party and Hong Kong that erode the city's political freedoms.
Trump also announced the termination of the U.S. relationship with the World Health Organization (WHO) because it failed to pursue reforms that would make it less beholden to China, making good on warnings he has repeated over the last two months.
U.S. funding to the WHO has been suspended since April due to the impasse, and the Trump administration will now distribute funds that would've gone to the WHO to other public health initiatives.
What's happening in Hong Kong?
"This is the end of Hong Kong. This is the end of one country, two systems. Make no mistake about it."
When the United Kingdom turned Hong Kong over to the People's Republic of China in 1997, they agreed to a UN-certified Joint Declaration with a "one country, two systems" policy allowing Hong Kong to continue to practice a democratic, capitalist system of government under common law for at least 50 years (through 2047).
Hong Kongers have taken to the streets to protest the CCP's plan to move forward with the law and over 360 have been arrested, although the protests so far are on a smaller scale than last year.
Last year's protests were ultimately successful in forcing the withdrawal of the extradition bill that was viewed as a violation of the "one country, two systems" policy. However, there is a possibility that the Chinese People's Liberation Army will move in from the mainland to violently repress protests like it did in Tiananmen Square.
The Trump administration's policy changes follow Secretary of State Mike Pompeo's certification that Hong Kong is no longer autonomous under the Hong Kong Policy Act and the Hong Kong Human Rights and Democracy Act of 2019.
Trump Critical of WHO's Coronavirus Response & China Ties
President Trump has blasted the WHO for not holding China accountable over its failure to control the outbreak of coronavirus (COVID-19) while it was still confined to the city of Wuhan & Hubei province, in addition to its suppression of information about the virus.
Following the first identification of the novel coronavirus outbreak in early December 2019, the WHO didn't move to conduct an independent investigation of reports that conflicted with the Chinese government's accounts. By December 30, 2019, the WHO office in Beijing was aware of a "major public health" concern in Wuhan. 
On December 31, 2019, health officials in Taiwan ― an independent nation that China regards as a rogue island province and has been denied WHO membership as a result ― provided the WHO with information indicating human-to-human transmission of the virus, but the WHO didn't share that information with the rest of the world.
On January 14, 2020, the WHO took the Chinese government's position on human-to-human transmission and tweeted from its official account that, "Preliminary investigations conducted by the Chinese authorities have found no clear evidence of human-to-human transmission of the novel #coronavirus (2019-nCoV) identified in #Wuhan, #China." The statement was in conflict with censored reports from Wuhan.
According to reports by the Associated Press, Chinese Communist Party officials determined the virus could be spread from person-to-person on January 14th, but determined that the information was "not to be spread on the internet" and "not to be publicly disclosed."
On January 20, 2020, Chinese Communist Party officials announced that person-to-person transmission was possible, but three days later on January 23rd the WHO acknowledged person-to-person spread and declined to declare an international public health emergency.
On January 30th, Dr. Tedros ― who was elected as leader of the WHO in part because of China's support and is the first non-medical doctor to serve as WHO director general in the agency's 72-year history ― released a statement saying "the Chinese government is to be congratulated for the extraordinary measures it has taken to contain the outbreak" and that he has "absolutely no doubt about China's commitment to transparency". Dr. Tedros then declared an international public health emergency and added:
"Let me be clear: this declaration is not a vote of no confidence in China. On the contrary, WHO continues to have confidence in China's capacity to control the outbreak."
On January 31st, the Trump administration banned travel from China to the U.S. by non-citizens, except for the immediate family of citizens & permanent residents. Dr. Tedros on February 3rd criticized efforts to ban travel from China to the U.S. and other countries, saying:
"There is no reason for measures that unnecessarily interfere with international travel and trade. We call on all countries to implement decisions that are evidence-based and consistent."
On March 3rd, Dr. Tedros said that "COVID-19 does not transmit as efficiently as influenza from the data we have so far" and said evidence from China was that only 1% of reported cases are asymptomatic, despite pushback from experts examining data from Japan & South Korea.
It wasn't until March 11, 2020, that the WHO declared the COVID-19 outbreak a pandemic, at which point over 100,000 people had been infected and more than 4,000 killed in at least 114 countries; including 1,370 cases and 37 deaths in the U.S.
— Eric Revell
(Photo Credit: White House via Flickr / Public Domain)