Causes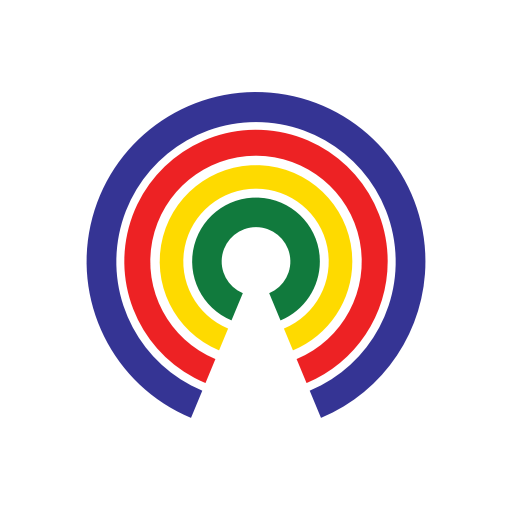 Causes
| 6.12.18
LATEST: Trump and Kim Jong-un Participate in a Working Lunch
Join the 34,745 people who've taken action on Causes this week
by Causes | 6.12.18
Countable Asks: What outcome are you hoping for from the Trump-Kim summit? Are there certain demands North Korea must meet? What should "denuclearization" mean? Read the Axios article outlined below, and take action above to contact your lawmakers.
---
President Trump and North Korean leader Kim Jong-un have wrapped up their second, expanded meeting with top aides and have begun a working lunch — right on schedule.
The latest: The leaders have shared warm words and gestures during the historic summit. They're now dining on short rib confit, sweet and sour crispy pork, and soy braised cod with an assortment of appetizers and desserts. Joining Trump, Secretary of State Pompeo, Chief of Staff John Kelly and National Security Adviser John Bolton for the lunch, on the U.S. side, are Press Secretary Sarah Sanders, Ambassador Sung Kim, and NSC Asia Chief Matthew Pottinger.
1 controversial thing: Analysts have described the presence of North Korean flags beside American flags throughout the summit site as a propaganda win for Kim, as a signal he's being treated as an equal to the U.S. president.
Live updates…
…In reverse chronological order
All times listed are local to Singapore, which is 12 hours ahead of the U.S. East Coast.
[11:40am] Trump and Kim enter the dining room, with Trump asking photographers whether they got "a beautiful photo that makes me look nice and handsome and thin and perfect" and Kim chuckling.
[9:57am] Trump tells Kim, seated across a long rectangular table, "It's a great honor to be with you, and I know we'll have tremendous success together. We'll solve the big problem, the big dilemma, that until this point has been unable to be solved."
[9:53am] Trump and Kim enter their second, expanded meeting with members of their respective delegations.
On the U.S. side: Pompeo, Kelly, and Bolton are all present.
On the NK side: Chairman Kim Jong-Un, Vice Chairman Kim Yong Chol, Foreign Minister Ri Yong Ho, and former Foreign Minister Ri Su Yong are in attendance.
[9:50am] Trump, Kim leave their bilateral meeting, which lasted 38 minutes, and head to their second, expanded meeting.
Kim tells Trump: "Many people in the world will think of this as a (inaudible) form of fantasy … from a science fiction movie," per CNN's Jim Sciutto.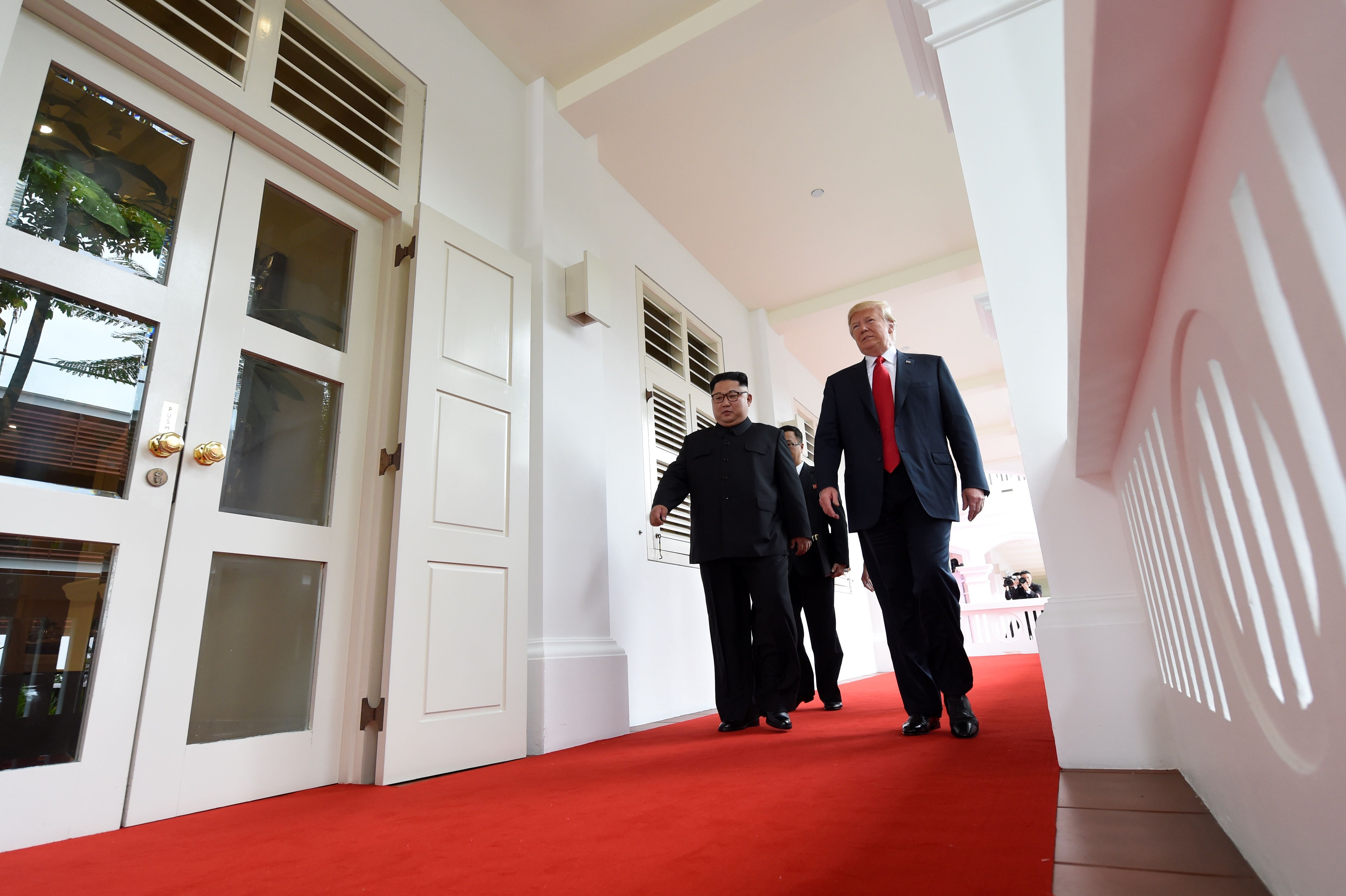 Photo: Saul Loeb SAUL LOEB/AFP/Getty Images)
[9:06am] Prior to their bilateral meeting, Trump and Kim share warm remarks while speaking to the press.
Trump: "I feel really great. We'll have a great discussion. Tremendous success. This will be tremendously successful. It's my honor. We will have a terrific relationship."
Kim, speaking in Korean: "It has not been easy to come to this point. For us the past has been holding us back, and old practices and prejudices have been covering our eyes and ears, but we have been able to overcome everything to arrive here today."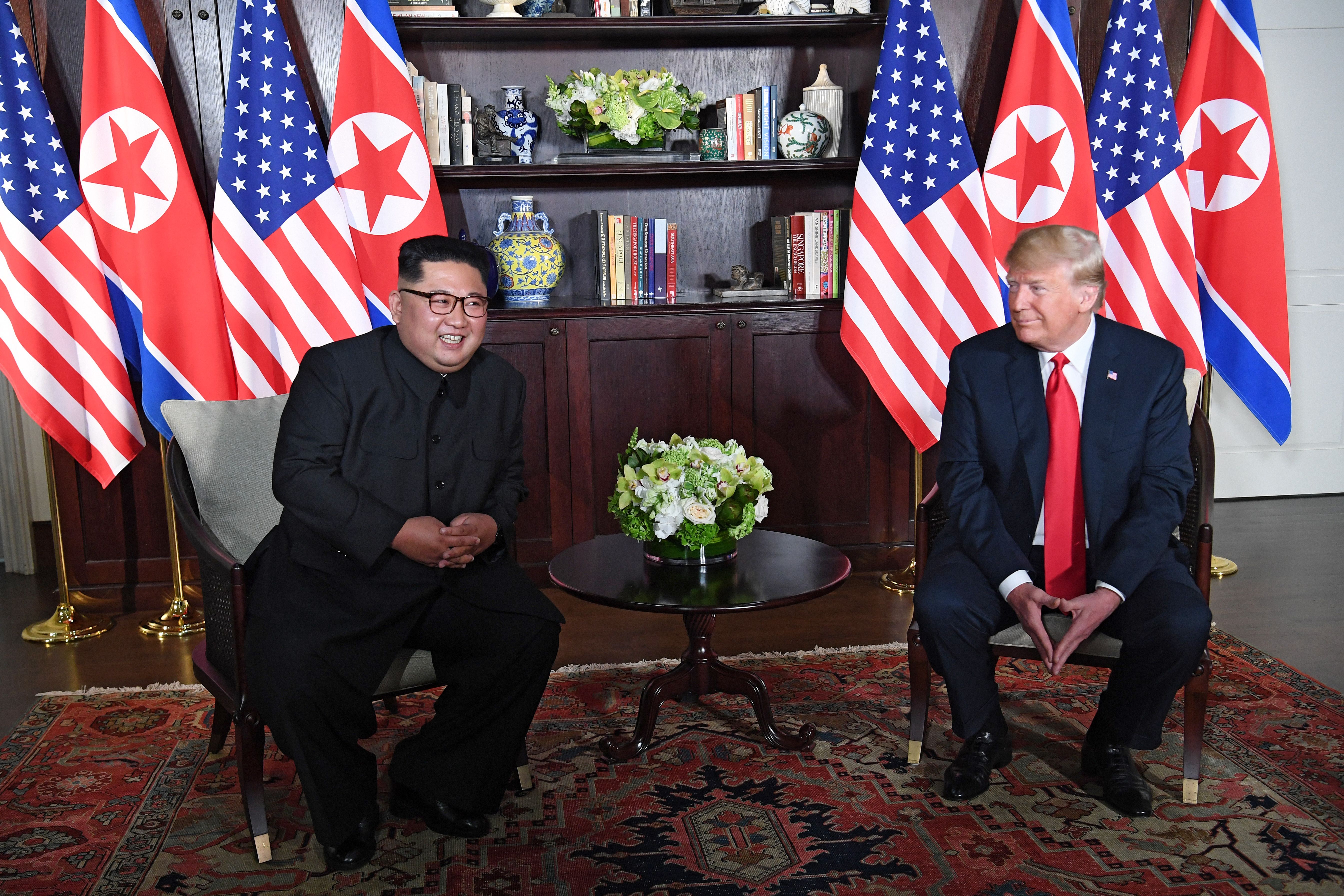 President Trump and Kim Jong-un sit smile for their historic summit. Photo: Saul Loeb/AFP via Getty Images
[9:02am] Trump and Kim greet each other, and share a historic handshake. The two leaders then walk along a colonnade, inside the hotel, and up a flight of stairs, per pool reports.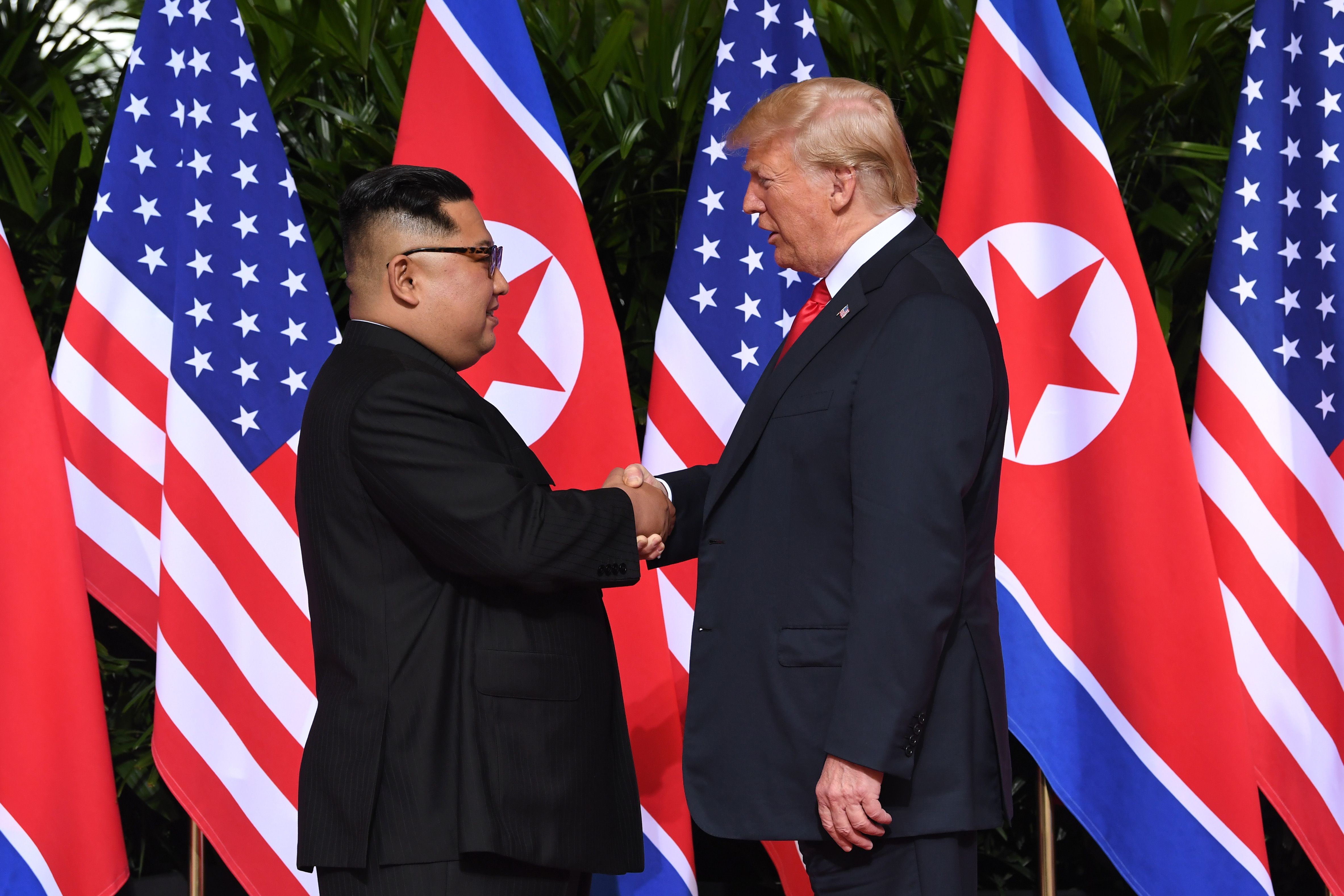 Photo: Saul Loeb/AFP via Getty Images
[8:20am]: Several of what appear to be Kim's "running bodyguards" are spotted on the property.
[8:14am] Trump's motorcade arrives on site. According Korean media, Kim arrived to the venue seven minutes earlier than Trump "to show respect, its cultural, the young one should arrive earlier than the elder one."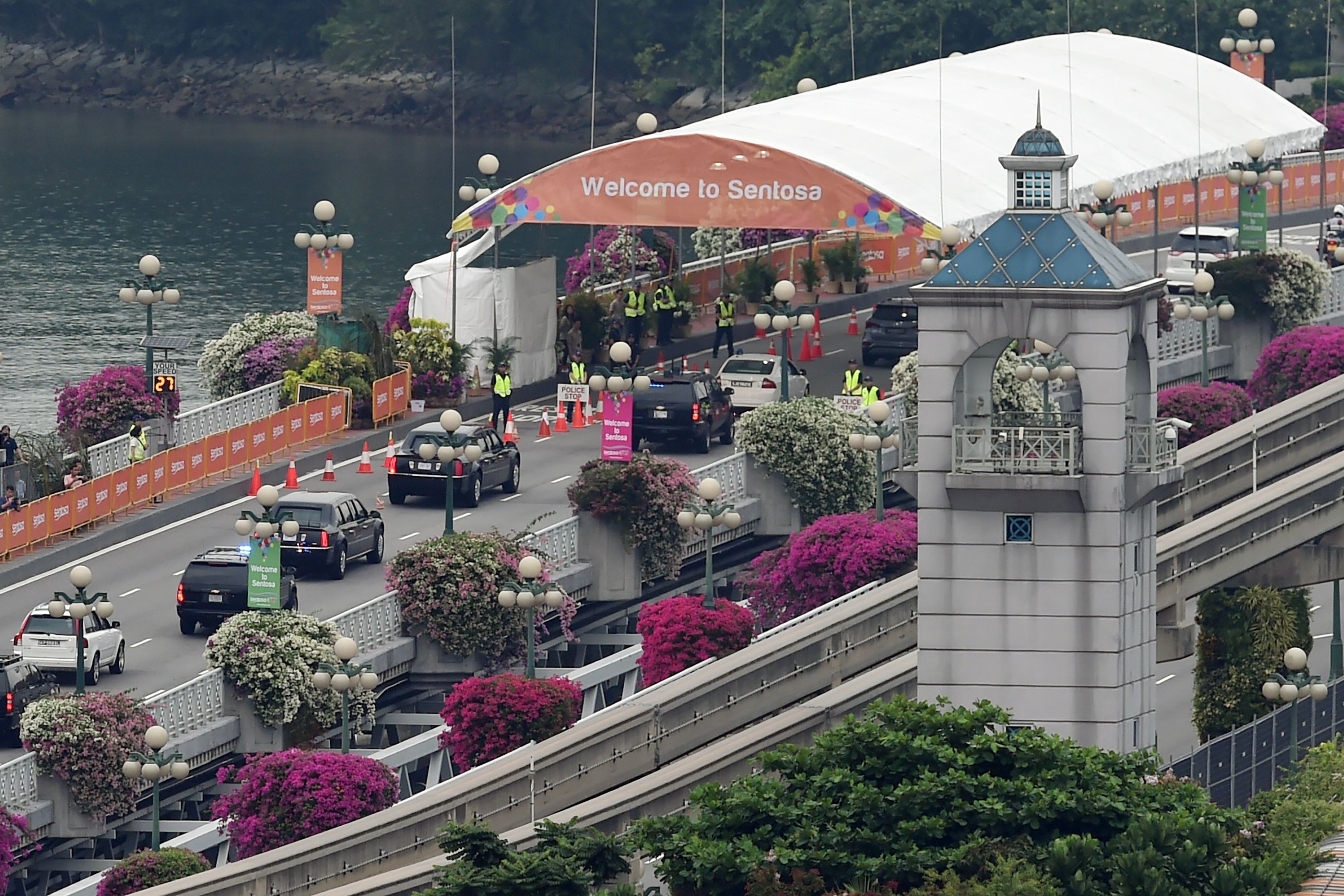 Photo: Roslan Rahman/AFP/Getty Images
[8:07am]: Kim's motorcade arrives at Capella Singapore on Sentosa Island on Tuesday. The Capella is "a magisterial, high-ceilinged, tropical resort converted from onetime British barracks," per White House pool reports.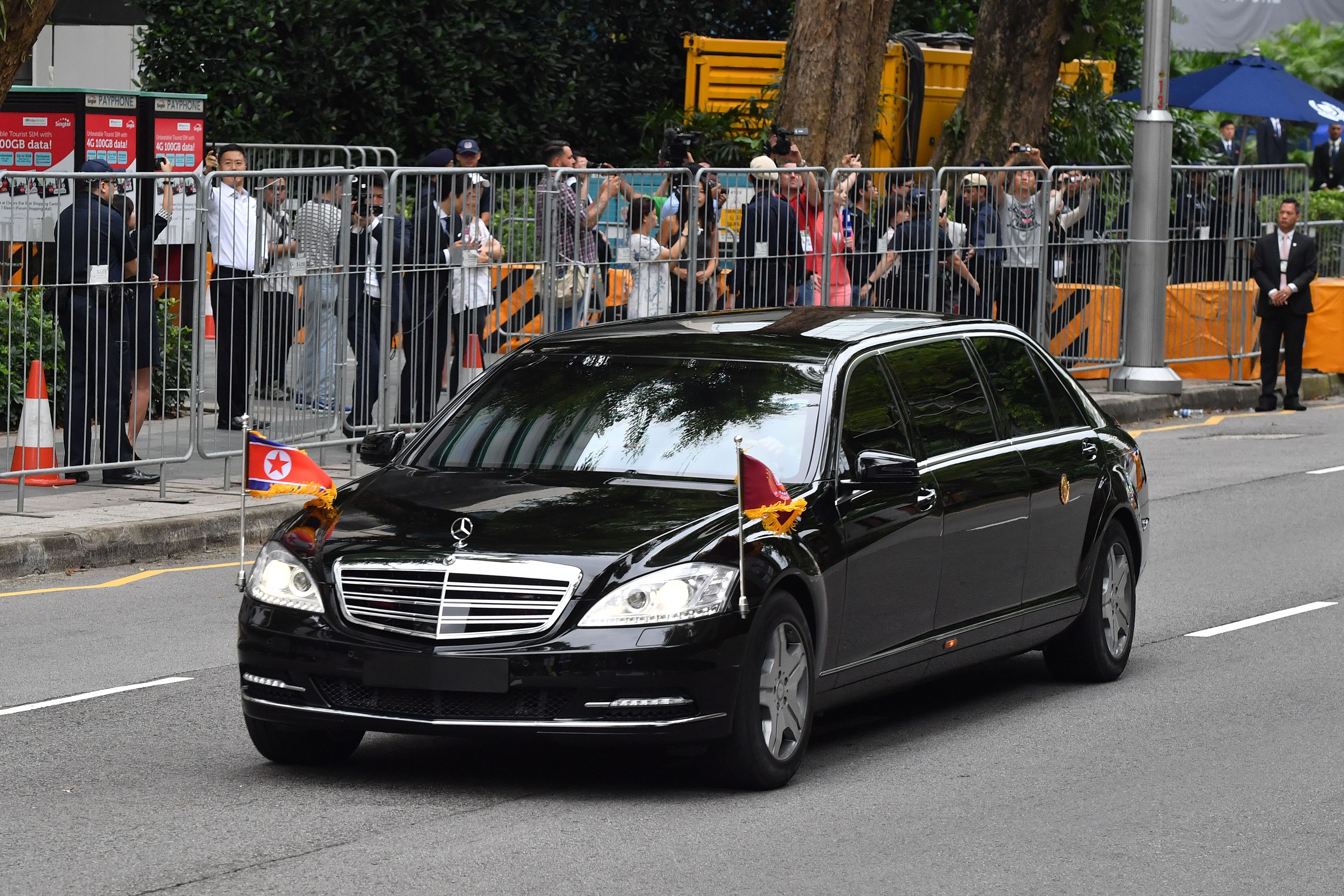 Photo: Adek Berry/AFP via Getty Images