Causes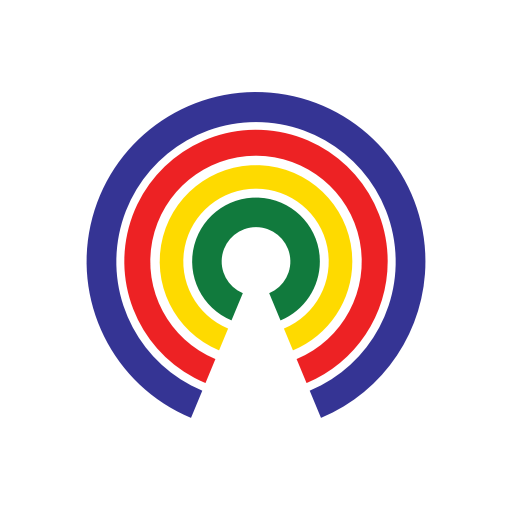 Causes
| 4.24.20
Georgia Reopens Hair Salons, Gyms, Bowling Alleys - What's an 'Essential Business'?
Do you trust governors to decide what businesses are "essential"?
by Causes | 4.24.20
What's the story?
Las Vegas' mayor wants to reopen casinos. Georgia Gov. Brian Kemp (R) hopes to reopen gyms, bowling alleys, and nail salons this Friday. Florida Gov. Ron DeSantis (R) has decreed WWE pro wrestling an "essential service."
As COVID-19 continues throwing all aspect of daily life in turmoil, guidance on what is - and isn't - an essential business has added to people's confusion. Because "essential businesses" are defined at the state level, there are varying interpretations of this term across the country.
Essential everywhere
The Dept. of Homeland Security (DHS) has issued guidance on workers and businesses who are essential to infrastructure and therefore essential in all locales. The following businesses are deemed essential everywhere:
Supermarkets and grocery stores
Big-box stores
Pharmacies
Convenience stores
Discount stores
Garbage collection
Healthcare operations
Daycare centers
Hardware stores
Gas stations and auto-repair shops
Banks
Post offices and shipping businesses
Veterinary clinics
Pet stores
Farmers' markets
Food banks
Businesses providing necessities and shelter to economically disadvantaged people (e.g., homeless shelters)
Education institutions (for the purpose of facilitating distance learning)
Agriculture and food processing
Warehousing, storage, and distribution
Transportation (including airlines, taxis, rideshare programs, and vehicle rentals)
Businesses that enable essential businesses to operate
Generally considered nonessential
In most areas, recreational and personal-care businesses, along with restaurants, have been deemed nonessential. The following businesses are largely agreed to be nonessential:
Theaters
Gyms and recreation centers
Salons and spas
Museums
Casinos
Racetracks
Shopping malls
Bowling alleys
Sporting and concert venues
Regional differences
Whether certain businesses are essential varies by region. These are just a few types of businesses whose essential versus non-essential status varies from state to state:
Restaurants
Bars
Liquor stores
Industrial manufacturing that isn't related to essential functions
Construction
Labor unions
Marijuana dispensaries
Home office supply stores
For a guide to state-by-state definitions of "essential businesses," check out either of these two useful articles.
Hopes to reopen non-essential businesses
Some people have begun calling for states to reopen businesses in order to save their economies.
Georgia
Georgia Gov. Brian Kemp has issued an order allowing some non-essential businesses, including nail salons, bowling alleys, and restaurants, to reopen as early as Friday, April 24.
Critics say Gov. Kemp's decision in political, rather than based in medical advice. Georgia Democratic Party chair Nikema Williams says:
"This is absolutely a reckless political decision made to appease the president, despite the fact that experts tell us Georgia has neither enough widespread testing nor enough medical resources to reopen without endangering many lives."
According to federal recommendations, Georgia shouldn't be opening businesses up until sometime in June.
Late Wednesday, April 22, President Donald Trump criticized Kemp's decision (reportedly after calling Kemp to express his support only hours before):
"I told the governor of Georgia, Brian Kemp, that I disagree strongly with his decision to open certain facilities which are in violation of the phase one guidelines for the incredible people of Georgia... But, at the same time, he must do what he thinks is right. I want him to do what he thinks is right, but I disagree with him on what he's doing... I love -- I love those people that use all of those things: the spas and the beauty parlors and barbershops, tattoo parlors. I love them. But they can wait a little bit longer. Just a little bit. Not -- not much. Because safety has to predominate. We have to have that. So I told the governor, very simply, that I disagree with his decision, but he has to do what he thinks is right."
Florida
Florida Gov. Ron DeSantis and local leaders are finalizing a master plan of recommendations to reopen the state and get people back to work.
DeSantis says decisions on reopening plans should be announced sooner rather than later, and he is working on them around the clock and throughout the weekend.
Jacksonville - one of the first cities in the nation to open up its beaches - may be used as a model for the state.
Florida is part of a coalition of southern states - including Mississippi, Alabama, Georgia, Florida, South Carolina, and Tennessee - working together to coordinate reopening.
South Carolina
On Monday, April 20, South Carolina Gov. Henry McMaster said he was reopening many non-essential businesses — including department stores, clothing shops, and booksellers — effective immediately, as well as beaches on Tuesday, April 21.
Stores that reopen must limit customers to five for every 1,000 square feet or 20% of their posted occupancy.
Sen. Lindsey Graham (R-SC) expressed support for McMaster's plan via an April 21 tweet:
Columbia, South Carolina Mayor Steve Benjamin says officials in his city need to see data showing a more than two-week decline in new cases before he'll endorse any reopening idea.
Benjamin also questions whether business employees are well-equipped to monitor their employees' health, notes that there still aren't enough tests for the public, and that it will take some time for owners to readjust to workplace safety.
DOJ threatens legal action if restrictions go "too far"
Attorney General William Barr says the Justice Dept. will support legal action against states that continue to impose strict social distancing rules even after COVID-19 cases begin subsiding.
In a Tuesday, April 22, radio interview with Hugh Hewitt, Barr called some current stay-at-home orders "burdens on civil liberties," and added:
"The idea that you have to stay in your house is disturbingly close to house arrest. I'm not saying it wasn't justified. I'm not saying in some places it might still be justified. But it's very onerous, as is shutting down your livelihood."
Barr said the DOJ is "looking carefully" at stay-at-home orders as they're being put into place and will intervene if it believes a state is going too far.
What do you think?
Should certain types of businesses be deemed "essential" and allowed to stay open? Should others be deemed "non-essential" and required to stay closed? Which businesses should fall in which categories? Take action above then share your thoughts below.
—Lorelei Yang
(Image Credit: Screen Capture/News4JAX)