Causes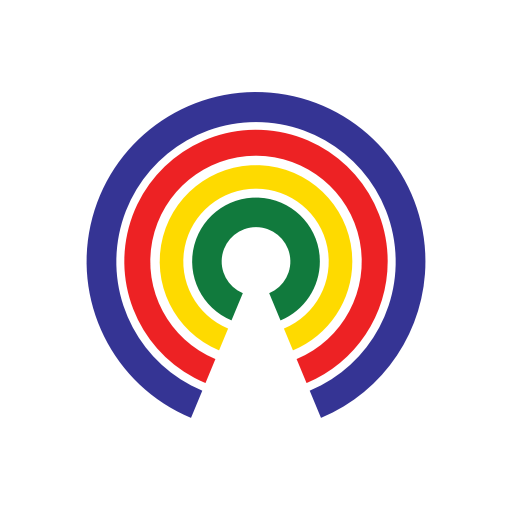 Causes
| 4.24.20
Trump Signs Bipartisan Funding Deal for Small Business 'Paycheck Protection Program', Hospitals & COVID-19 Testing
Do you support the Paycheck Protection Program & Healthcare Enhancement Act?
by Causes | 4.24.20
UPDATE - 4/24/20 (1:15pm EDT): President Donald Trump signed the Paycheck Protection Program & Healthcare Enhancement Act into law in the Oval Office on Friday.
---
UPDATE - 4/23/20 (6:30pm EDT): The House on Thursday passed the Paycheck Protection Program & Healthcare Enhancement Act on a vote of 388-5, 1 present. The five no votes included Rep. Alexandria Ocasio-Cortez (D-NY) as the lone Democrat, plus Reps. Andy Biggs (R-AZ), Ken Buck (R-CO), Jody Hice (R-GA), and Thomas Massie (R-KY). The present vote was cast by Rep. Justin Amash (I-MI).
The bill will soon be signed into law by President Donald Trump, allowing the Paycheck Protection Program to resume processing applications after it ran out of funding on April 16th.
---
UPDATE - 4/22/20 (11:00pm EDT): The House is set to vote Thursday on the Paycheck Protection Program & Healthcare Enhancement Act, and lawmakers will be practicing social distancing as they vote. Majority Leader Steny Hoyer (D-MD) announced that members will be called to the floor to vote in eight alphabetized groups, with each group allotted a 10 minute window. This process will play out for each vote the House takes on Thursday, with a 30 minute break between votes to allow for a cleaning of the House chamber.
---
UPDATE - 4/21/20 (5:10pm EDT): The Senate passed the Paycheck Protection Program & Healthcare Enhancement Act by voice vote. The bill now heads to the House for a passage vote that's expected to occur Thursday.
Several lawmakers, including Majority Leader Mitch McConnell (R-KY), Minority Leader Chuck Schumer (D-NY), and Sens. Mike Lee (R-UT), Ben Cardin (D-MD), and Rand Paul (R-KY) spoke on the floor. UPD
Lee & Paul expressed reservations about Congress not remaining in session to do the people's business while debate over substantial spending bills is ongoing, although they didn't request a recorded vote out of respect for the difficulty some of their colleagues faced in returning to the Capitol.
Countable's original article appears below.
---
What's the story?
The White House and congressional Democrats announced Tuesday that they reached an agreement on a $484 billion "phase 3.5" coronavirus relief package. 
The package will include $381 billion for Small Business Administration (SBA) loan programs plus $100 billion for healthcare providers & coronavirus (COVID-19) testing capacity.
Congress is expected to pass the bill as soon as this week to send it to President Donald Trump's desk for enactment. The president tweeted his support for the agreement:
What's in the bill?
$321 billion in funding for the Paycheck Protection Program (PPP), which provides forgivable loans to small businesses and exhausted its initial $349 billion funding capacity on April 16th. Of the total, $60 billion is allocated to small lenders ― including $30 billion for lenders with less than $10 billion in assets & $30 billion for lenders with $10-50 billion in assets; while $11 billion will cover administrative costs & loan fees.
$60 billion in funding for the Economic Injury Disaster Loan (EIDL) program, which provides low-interest loans to small businesses through the SBA and also exhausted its funds a week ago. This total includes $10 billion for $10,000 grants that can be awarded as an advance to loan recipients.
$75 billion in funding for hospitals and healthcare providers that will be disbursed through the Dept. of Health & Human Services' Public Health Social Services Emergency Fund.
$25 billion in funding for COVID-19 testing and tracing capacity.
How soon will Congress act on the "phase 3.5" bill?
The bill's text is still being finalized, but it could pass the Senate in its pro forma session scheduled for Tuesday afternoon if it successfully "hotlined" and no senators object to passing it by unanimous consent.
If a recorded vote on the bill is requested in the Senate, it will likely occur Wednesday to give senators time to return for the roll call vote.
The House is preparing for a majority lawmakers to return to the Capitol as early as Thursday for a recorded vote on the bill, although all members may not return.
Once the bill passes both chambers, it will go to the president's desk to be signed into law.
What could be included in a future "phase 4" bill?
Congress likely won't address the next COVID-19 relief bill until May 4th, when both chambers are scheduled to return in full, or later next month.
Additional funding for state & local governments, including localities with populations less than 500,000. Democrats pushed for $150 billion in such funding, double the amount provided in the CARES Act, when they blocked a "clean bill" offered by Republicans to replenish the PPP. State governors have requested $500 billion in "unrestricted fiscal support" to alleviate budgetary shortfalls.
Infrastructure & broadband investments.
Food aid programs.
Tax incentives.
Payroll tax cuts.
What were phases 1, 2, and 3?
"Phase 1" was the Coronavirus Preparedness and Response Supplemental Appropriations Act, 2020 (H.R 6074), which provided $8.3 billion to fund acquisition of medical supplies and develop treatments and vaccines. It passed the House on a 415-2 vote, the Senate on a 96-1 vote, and was signed into law on March 6, 2020.
"Phase 2" was the Families First Coronavirus Response Act (H.R. 6201), which ensured the availability of free coronavirus testing, in addition to providing for paid leave under certain circumstances, and expanding food aid & unemployment insurance benefits during the outbreak. It passed the House on a 363-40 vote, the Senate on a 90-8 vote, and was signed into law on March 18, 2020.
"Phase 3" was the Coronavirus, Aid, Recovery, and Economic Security (CARES) Act (H.R. 748), which provided an estimated $2.2 trillion in funding for a variety of initiatives aimed at blunting the economic impact of the pandemic & bolstering the healthcare response to it. It includes $1200 "recovery rebate" checks for individuals (doubled for married couples) that phase-out for wealthier Americans, plus $500 per child; enhanced unemployment benefits; $350 billion in forgivable loans for small businesses; $500 billion in interest-bearing financial aid for larger, financially distressed corporations; and about $340 billion in financial help for hospitals & healthcare providers. The CARES Act, which passed the Senate 96-0 & the House on a voice vote before it was signed into law March 27, 2020, is the most expensive appropriations package ever enacted.
This is a developing story and may be updated. We'll have a summary of the bill as soon as possible.
— Eric Revell
(Photo Credit: iStock.com / sborisov)