Causes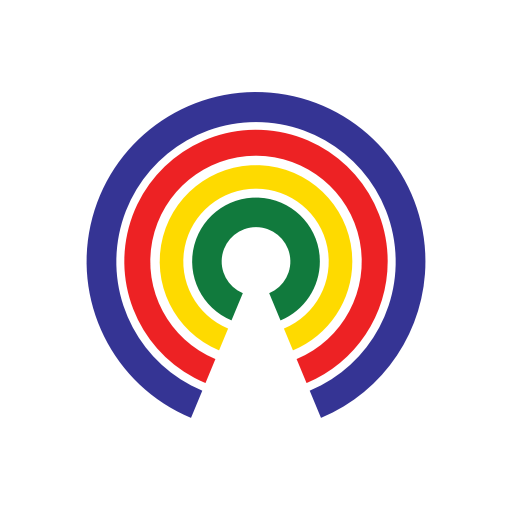 Causes
| 3.31.20
How Do Loans for Corporations Work Under the CARES Act?
Do you think these provisions will stabilize the economy & help workers?
by Causes | 3.31.20
The Coronavirus Aid, Relief, and Economic Security (CARES) Act was recently enacted and includes $500 billion that will be used to finance interest-bearing loans in support of businesses experiencing severe financial strain amid the coronavirus pandemic. Here's a breakdown of the CARES Act's major provisions related to lending will work, the limitations on that lending, and how oversight will be carried out.
Direct Lending
Of the $500 billion the CARES Act uses to assist larger corporations, $46 billion will be made through direct loans & loan guarantees from the Treasury Dept. to financially distressed businesses.
$25 billion in lending will go to passenger air carriers & eligible businesses that provide inspection, repair, replacement, or overhaul services, and ticket agents; $4 billion in lending will go to cargo air carriers; and $17 billion in lending will go to "businesses deemed critical to maintaining national security", or more specifically, to Boeing.
These industries are receiving loans because they face severe hardship because all levels of government are discouraging non-essential travel as part of "social distancing" measures to combat the spread of coronavirus. Additionally, the rationale is that having a functioning airline industry to transport passengers & cargo around the country & the world is a vital part of the U.S. economy.
Aside from manufacturing & maintaining a significant share of the U.S. passenger airliner & air cargo fleets, Boeing is one of the world's largest defense contractors. It manufactures & maintains many of the U.S. military's front-line fighter jets, helicopters, tankers, transports, and drones ― in addition to spacecraft.
Federal Reserve Lending
The remaining $454 billion in funding for corporate assistance under the CARES Act will be provided to the Federal Reserve by the Treasury to support its lending facilities.
Through those facilities, the Fed will leverage that $454 billion to finance as much as $4 trillion in additional loans & loan guarantees that can be made not only to eligible businesses, but potentially to states & municipalities in need.
The leverage dynamics at play in the Fed's lending facilities are similar to those at your local bank or credit union (only on a vastly larger scale): your local financial institution takes your $100 deposit and lends out $90 to other borrowers on terms requiring interest payments; and the Fed takes the Treasury's $454 billion cash infusion and turns it into $4 trillion in loans.
In addition to loans & loan guarantees, the Treasury can use equity tools such as warrants, common or preferred stock, stock options, or other equity instruments to take an ownership interest in the company to ensure that taxpayers benefit from future gains made by companies receiving assistance as they recover. This is similar to the Troubled Assets Relief Program during the 2008-09 financial crisis, which provided $475 billion in financial assistance and ultimately brought in a $121 billion profit despite some companies failing to repay their aid, like the $11.3 billion that wasn't repaid by General Motors.
It's unknown exactly how much of the $4 trillion in capacity will be used by businesses, but if nearly all of it is at some time in the future it's possible that Congress could provide additional funding to open up more credit.
Eligibility & Loan Terms
All direct lending to corporations would have to meet the following criteria:
Alternative financing isn't reasonably available to the business.
The loan is sufficiently secured at an interest rate that reflects the risk of the loan, and if possible, is at least an interest rate based on market conditions for comparable obligations before the coronavirus outbreak.
The duration of the loan must be as short as possible and can't exceed 5 years.
A borrower has to certify that it's a U.S.-domiciled business for tax purposes & its employees are predominantly located in the U.S.
Borrowers & their affiliates can't engage in stock buybacks (unless contractually obligated), or pay dividends until the loan is no longer outstanding or one year after the date of the loan.
Borrowers must maintain their employment levels as of March 24, 2020, to the extent practicable, and retain at least 90% of its employees as of that date through September 30, 2020.
In the case of borrowers critical to national security, their operations are jeopardized by losses related to the coronavirus pandemic.
Direct loans made under this section of the CARES Act cannot be forgiven (unlike its forgivable loans available to small businesses).
The Treasury is required by the CARES Act to work with the Fed to establish a special lending facility targeted at businesses & non-profits with between 500 & 10,000 employees, which would be subject to the following additional criteria & obligations:
Borrowers must retain at least 90% of their workforce with full compensation & benefits through September 30, 2020.
Borrowers can't outsource or offshore jobs for the term of the loan plus two additional years.
Borrowers can't abrogate existing collective bargaining agreements for the term of the loan plus two additional years.
Borrowers must remain neutral in any union organizing effort for the term of the loan.
The following additional restrictions apply:
Borrowers are prohibited from increasing the compensation of any officer or employee whose total compensation exceeds $425,000; or from offering them severance pay or a "golden parachute" upon termination which exceeds twice their total annual compensation until one year after the loan is no longer outstanding.
Any company in which the president, vice president, executive department head, member of Congress, or any such individual's spouse, child, son-in-law, or daughter-in-law own over 20% of the outstanding voting stock wouldn't be eligible for loans, loan guarantees, or other investments.
Oversight & Limitations
Air carriers receiving loans are required to maintain scheduled air transportation where it's deemed necessary by the Secretary of Transportation.
The Treasury Dept. is establishing a Special Inspector General for Pandemic Recovery, who will be appointed by the president & confirmed by the Senate. This inspector general will conduct, supervise, and coordinate audits & investigations of the purchase, management, and sale of loans, loan guarantees, and other investments through the Treasury. They will provide Congress with quarterly reports.
A five-member Congressional Oversight Commission will be established following appointments by the leadership of the House & Senate. The panel could hold hearings, take testimony, and secure information from federal agencies, and submit reports to Congress every 30 days about the impact of investments on the well-being of the American people, financial markets, and financial institutions.
— Eric Revell
(Photo Credit: iStock.com / YakobchukOlena)