Causes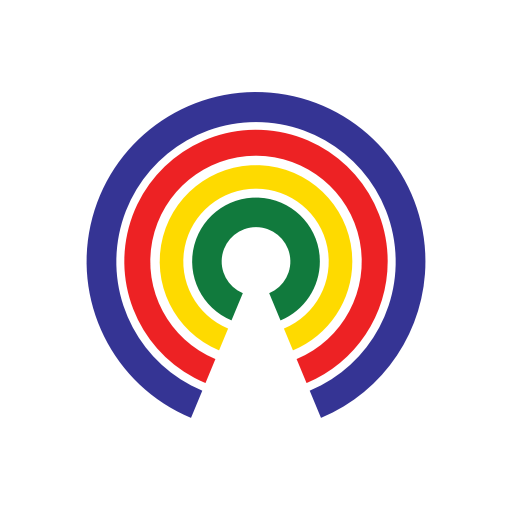 Causes
| 4.2.20
Florida and Georgia (Finally) Issue Stay-at-Home Orders - What Is Your State Doing to Combat COVID-19?
Should more states issue stay-at-home orders?
by Causes | 4.2.20
Editor's Note: For a politics-free guide to how to protect you and your loved ones from corona, click on over to our Coronavirus Info Center.
---
A growing number of states are issuing stay-at-home orders. Here's our state-by-state guide.
Alaska
Issued a stay-at-home order beginning on March 26, which will be reviewed by April 11.
Limited outdoor activities are allowed as long as social distancing of six feet is maintained.
Alaska Department of Health and Social Services Commissioner Adam Crum has also ordered people to avoid travel between communities.
Colorado
Gov. Jared Polis has declared a statewide stay-at-home order from March 26 through at least April 11.
California
3/22/20:
Los Angeles has closed all sports and rec areas, including parks and beaches.
3/19/20:
California has ordered its 40 million residents to stay at home in an effort to prevent the spread of coronavirus.
"We need to bend the curve in the state of California," Gov. Gavin Newsom (D) said as he announced the "stay at home" order Thursday night (March 19th).
 "Home isolation is not my preferred choice ... but it is a necessary one ...This is not a permanent state, this is a moment in time."
Closed: all dine-in restaurants, bars, clubs, gyms, fitness studios. Public events and gatherings are also not allowed. 
Open: Essential services. This includes pharmacies, grocery stores, takeout and delivery restaurants, and banks.
Earlier
California Gov. Gavin Newsom ordered the closure of all Golden State bars, nightclubs, and wineries because they are "a non-essential function."
Los Angeles Mayor Garcetti went further, also closing all movie theaters, entertainment venues, and gyms until March 31. Restaurants must only provide takeout and delivery.
Nearly all school districts have been closed, and Gov. Newsom says:
"Don't anticipate schools are going to open up in a week, please don't anticipate in a few weeks. I would plan and assume that it's unlikely that many of these schools, few if any, will open for before the summer break."
The San Francisco Bay Area is currently sheltering in place, with residents only allowed to leave home for essential trips.
Not everyone in the Golden State agrees with these precautions. Republican Rep. Devin Nunes urged Americans on March 15 to "stop panicking," saying "it's a great time to go out."
"There's a lot of concerns with the economy here because people are scared to go out," Nunes said on Fox News' "Sunday Morning Features."
"One of the things you can do if you're healthy, you and your family, it's a great time to just go out, go to a local restaurant." 
Connecticut
Gov. Ned Lamot issued an executive order instituting a statewide "Stay safe, stay at home" policy effective as of March 23 at 8:00 pm.
Nonessential public gatherings of any size are canceled.
Residents are advised to avoid traveling in groups and maintain at least six feet of distance from each other when possible.
Delaware
3/22/20
Governor John Carney issued a stay-at-home order for Delawareans. All non-essential businesses are ordered to close On Tuesday, March 24, at 8am.
"This was not an easy decision, but it's the right decision to protect the safety of Delawareans and Delaware families. If you have any questions about whether you should be staying home or going out, stay home. Go to work, and go straight back home. If you don't need food or other essential items, stay home." -Gov. Carney
D.C.
D.C. Mayor Muriel Bowser has issued a stay-at-home order directing residents to stay at home except for essential activities (e.g., grocery shopping or obtaining medical care.
Violation of the stay-at-home order is a misdemeanor punishable by a fine of up to $5,000 and up to 90 days' imprisonment.
Florida
On April 1, Gov. Ron DeSantis (R) issued a statewide order mandating that all residents stay home during the COVID-19 outbreak—previously, only certain parts of the state had local stay-at-home orders.
The statewide stay-at-home order goes into effect on Thursday, April 2, at midnight.
Gov. DeSantis said the CDC's decision to extend its guidelines by 30 more days convinced him to make the call, as the CDC's order "clearly represents, effectively, a national pause."
Senior citizens are advised to take special care and stay at home.
Residents may still leave their homes for essential reasons.
Travelers arriving from areas experiencing substantial community spread of COVID-19, such as New York, must self-quarantine for 14 days upon arrival in the state.
Georgia
On April 1, Gov. Brian Kemp announced plans to implement a shelter-in-place order for the entire state.
The shelter-in-place order will go into effect on Friday, April 3 and extent through Monday, April 13.
Gov. Kemp said that his decision was influenced by the recent CDC announcement that people can become infected with COVID-19 and spread it while being asymptomatic themselves.
Violators of state and local directives regarding COVID-19 will face stiff penalties, according to Gov. Kemp.
Schools will be closed through the end of the current academic year.
Hawaii
Gov. David Ige issued a stay-at-home order that took effect on March 25 and will last through at least April 30.
"These actions are extreme, but necessary, to flatten the curve and lay the groundwork for our recovery." -Hawaii Gov. David Ige
Idaho
Gov. Brad Little issued a 21-day stay-at-home order that went into effect immediately on March 25.
Gov. Little has activated the Idaho National Guard to help civil authorities and local jurisdictions in executing the state's COVID-19 response.
Illinois
Gov. J.B. Pritzker issued a stay-at-home order for March 21 through at least April 30. Since then, he has also called on the White House to issue a nationwide stay-at-home order.
Residents will still be able to go to grocery stores, pharmacies, medical offices, hospitals, and gas stations.
Earlier
 All bars and restaurants will be closed through March 30.
"I tried earlier this week to appeal to everyone's good judgment to stay home, to avoid bars, not to congregate in crowds. It's unfortunate that many people didn't take that seriously. The time for persuasion and public appeals is over. The time for action is here. This is not a joke. No one is immune to this, and you have an obligation to act in the best interests of all the people in this state." —Illinois Gov. J.B. Pritzker
Indiana
3/23/20
Governor Eric J. Holcomb delivered a statewide address Monday, ordering that Hoosiers remain in their homes except when they are at work or for permitted activities, such as taking care of others, obtaining necessary supplies, and for health and safety.
The Indiana National Guard is helping distribute hospital supplies the state receives.
Essential businesses and services include grocery stores, pharmacies, gas stations, police stations, fire stations, hospitals, doctor's offices, healthcare facilities, garbage pickup, public transit, and public service hotlines such as SNAP and HIP 2.0. 
Earlier
Bars, night clubs, and restaurants closed for in-person patrons through the end of March.
Kansas
Gov. Laura Kelly issued a general stay-at-home order beginning March 30 at 12:01 am and lasting until at least April 19.
Gatherings are limited to 10 people.
The Kansas Department of Health and Environment has ordered 14-day quarantines for Kansans who traveled to California, Florida, Illinois, New Jersey, New York and Washington, starting March 23.
Kentucky
A "Healthy at Home" order encourages Kentuckians to stay at home and directs only life-sustaining businesses to remain open.
Louisiana
On Sunday, March 22, Gov. Jon Bel Edwards issued a statewide "stay at home" order.
Gov. Bel Edwards has said he'll extend his state's stay-at-home order through April 30.
Louisiana's April 4 elections have been moved to a later date
"In Louisiana we have taken aggressive measures to mitigate the spread of COVID-19 and flatten the curve; however, this is not enough. As our number of cases continue to grow, I am directing all Louisianans to stay at home unless it is absolutely necessary for you to leave. I am implementing this measure to help prevent you from becoming infected or infecting someone else." -Louisiana Gov. Jon Bel Edwards
Maine
Gov. Janet Mills has issued an order requiring people to stay at home from April 2 through April 30.
Maryland
Gov. Larry Hogan issued a statewide stay-at-home order that went into effect on March 30 at 8 pm.
Gatherings are limited to no more than 10 people.
"We should continue to expect the number of cases to dramatically and rapidly rise. This is going to be much harder, take much longer and be much worse than almost anyone is currently understanding." -Gov. Larry Hogan
Massachusetts 
Gov. Charlie Baker has issued an emergency order requiring all non-essential businesses and organizations to close their physical workplaces and requiring residents to shelter in place from March 24 through May 4.
Gatherings in confined spaces are limited to 10 people; gatherings of more than 10 people are allowed in outdoor spaces, such as parks or athletic fields.
Earlier
Banned gatherings of over 25 people. Ordered restaurants to be takeout only through April 17.
Massachusetts Gov. Charlie Baker announced Sunday, March 15, that he is "banning all on-premises eating and drinking at all restaurants and bars throughout the state, but will still allow establishments to offer food for takeout or delivery."
The state education department has given schools relief from attendance and school year requirements, allowing all schools the flexibility to make decisions on temporary closures.
Michigan 
3/23/20
Michigan Gov. Gretchen Whitmer (D) issued a statewide stay-at-home order to slow the spread of the coronavirus.
Gatherings for any number of people are banned.
"If we all come together, get serious, and do our part by staying home, we can stay safe and save lives," said Whitmer.
Earlier
Michigan Lt. Gov. Garlin Gilchrist announced Monday, March 16, that the Great Lakes State would temporarily shut down "bars, restaurants and other establishments."
Minnesota
Gov. Tim Waltz has ordered residents to shelter in place from March 27 through April 10.
Montana
Gov. Steve Bullock's order requiring citizens to stay home except for essential work and limited activities went into effect on March 28.
Nevada
Las Vegas resorts have begun shutting down operations.
Gov. Steve Sisolak has issued a "stay at home" directive, effective as of midnight on April 1.
Closures of non-essential businesses have been extended through at least April 30.
Gatherings of 10 or more people are banned.
New Hampshire
Gov. Chris Sununu issued a stay-at-home order effective as of March 27 and lasting until May 4.
Nonessential businesses, including all state beaches along the coast, must be closed.
New Jersey
Gov. Phil Murphy issued a stay-at-home order effective as of March 21.
All gatherings are prohibited.
New Mexico
Gov. Michelle Lujan Grisham instituted a "statewide stay-at-home instruction" as of March 24 via Twitter.
New York
3/20/20
New York Gov. Andrew Cuomo announced all non-essential workers to stay at home.
Also:
Civil fines and mandatory closures for businesses that don't comply with the new mandate will be enforced beginning on Sunday.
Earlier
Shuttering bars, restaurants, and movie theaters.
Schools, houses of worship, and other places used for large gatherings will be closed for two weeks.
All Broadway shows have been suspended through April 12.
Gov. Andrew Cuomo has ordered a one-mile containment zone in New Rochelle, a New York City suburb that was an early hot zone for COVID-19 transmission from one person (an attorney working in Manhattan) to 100 people in fewer than 10 days.
"Our primary goal right now is to slow the spread of this virus so that the wave of new infections doesn't crash our health care system, and everyone agrees social distancing is the best way to do that," Cuomo said in a statement.
"This is not a war that can be won alone, which is why New York is partnering with our neighboring states to implement a uniform standard that not only keeps our people safe but also prevents 'state shopping' where residents of one state travel to another and vice versa."
North Carolina
Gov. Roy Cooper issued a stay-at-home order that went into effect March 30 at 5 pm.
Gatherings are limited to 10 or fewer people.
Ohio
3/22/20
On Sunday, March 22, Gov. Mike DeWine, Health Director Amy Acton, and Lt. Gov. Jon Husted issued a "stay at home" order (what has been called "shelter in place" in other states) mandating all Ohioans to stay at home for all but essential outings. 
The order goes into effect Monday, March 23, at 11:59 p.m. and is scheduled to last until April 6, with the end date subject to change
The stay at home order also closes non-essential businesses, as defined by the Dept. of Homeland Security
Starting Thursday, March 26, daycares will only be allowed to operate with a temporary pandemic childcare license; each classroom can only have six children.
"We have not faced an enemy like we are facing today in 102 years. We are certainly at war. I don't know any other way to describe this. In a time of war, we have to make sacrifices." -Ohio Gov. Mike DeWine
Earlier
Gov. Mike DeWine has ordered the closure of all K-12 schools for three weeks, effective as of Tuesday, March 17. He has also expressed openness to the idea of closing schools for the rest of the academic year.
The state health director has issued an order banning gatherings of over 100 people, although airports, restaurants, and event spaces (e.g., wedding venues, funeral homes, and places of worship) are exempt.
"Establishments can stay open for carry-out and delivery. What we can't have is people congregating and seated. Every day we delay, more people will die. If we do not act and get some distance between people, our health care system in Ohio will not hold up. The loss won't only be those impacted by COVID19, but the danger is also to everyone else who needs hospital care for other issues." —Ohio Gov. Mike DeWine
Oregon
Gov. Kate Brown issued an executive order telling Oregonians to stay at home except for essential needs on March 23.
All nonessential social and recreational gatherings are prohibited, regardless of their size.
Earlier
Oregon Gov. Kate Brown restricted all bars and restaurants in the state to carry-out and delivery only with no on-site consumption for a four-week period starting on March 17.
Violation of the bar and restaurant ban is punishable by a misdemeanor
Gov. Brown also canceled gatherings of more than 25 people and strongly advised against gatherings of 10 or more people (with the exceptions of "essential" locations such as workplaces, pharmacies, retail stores, and grocery stores).
All K-12 schools in the state are closed through April 28.
"Basically, can your business do the equivalent of restaurant takeout? If you cannot do that, I strongly urge you to close your doors to customers temporarily." -Oregon Gov. Kate Brown
Oklahoma
All vulnerable populations are required to stay at home until April 30.
Gatherings of 10 or more people are prohibited.
All nonessential businesses in the 19 counties were COVID-19 cases have been reported must close.
Pennsylvania 
On April 1, Gov. Tom Wolf issued a statewide order mandating that all residents stay home during the COVID-19 outbreak—previously, only certain counties were under stay-at-home orders.
The statewide stay-at-home order goes into effect at 8:00 pm on Wednesday, April 1 and goes through April 30.
Residents may leave their homes for essential reasons, such as getting food or medicine or caring for a sick relative.
"We appreciate the shared sacrifice of all 12.8 million Pennsylvanians; we are in this together." -Pennsylvania Gov. Tom Wolf
Rhode Island
Gov. Gina Raimondo issued a general stay-at-home order on March 28, which will last until April 13.
Gatherings of more than five people are prohibited.
Any person traveling from any other state for a non-work-related purpose must immediately self-quarantine for 14 days upon arrival in the state; health care and safety workers are exempt from this requirement.
Rhode Island residents who must travel to another state for work are allowed to do so, but must self-quarantine at home in Rhode Island while not working.
Until April 26, anyone entering from New York must self-quarantine for 14 days. Law enforcement may pull over people with New York license plates to record their contact information and inform them of the self-quarantine order.
Texas
Gov. Greg Abbott has issued an executive order requiring all Texans to minimize nonessential gatherings and in-person contact with people not in their households. This order goes into effect at 12:01 am April 2 and ends on April 30.
Officials in Houston, Dallas, San Antonio, and El Paso have issued "stay at home" orders.
People flying to Texas from New York, New Jersey, Connecticut, Washington, California, Louisiana, Miami, Detroit, Chicago and Atlanta or motorists driving from Louisiana are required to self-quarantine for 14 days.
Former HUD Secretary Julián Castro tweeted that Gov. Greg Abbott should issue a statewide shelter in place policy: 
Vermont
Gov. Phil Scott issued a "Stay Home, Stay Safe" order directing all in-person operations and nonessential businesses to close from March 25 until at least April 15.
Vermonters are instructed to only leave their homes for reasons crucial to health and safety.
Virginia
Gov. Ralph Northam issued at stay-at-home order effective as of March 30, partially in response to seeing beaches "literally packed" over the weekend.
Beaches are closed, except to those exercising or fishing.
Washington 
Temporary shutdown of restaurants, bars, and entertainment and recreational facilities. 
Washington Gov. Jay Inslee has banned large events with more than 250 attendees in King, Snohomish, and Pierce counties.
Nursing homes and assisted living facilities have been instructed to limit the numbers of visitors allowed in, to keep visitors in patient rooms, and to screen workers for COVID-19 symptoms every shift until midnight, April 9 (these instructions could be extended beyond that date).
West Virginia
Gov. Jim Justice issued at stay-at-home order that went into effect on March 24.
Wisconsin
Gov. Tony Evers issued a "Safer at Home" order prohibiting all nonessential travel from March 25 through April 24 (or until a superseding order is issued).
—Josh Herman & Lorelei Yang