Causes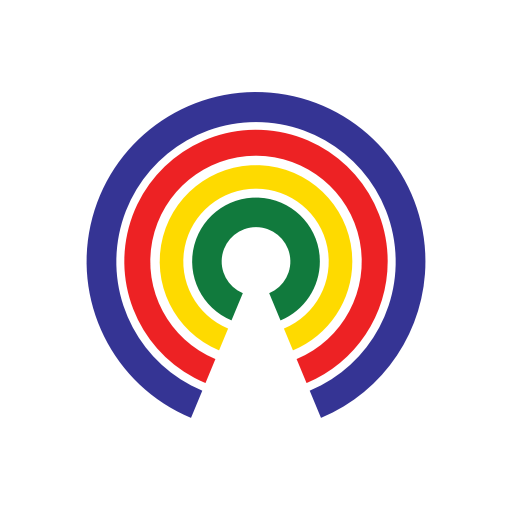 Causes
| 2.20.20
'Democrats Take a Huge Risk if We Just Substitute One Arrogant Billionaire for Another': Key Quotes From the Nevada Debate
What do you think of the 2020 Democratic contenders?
by Causes | 2.20.20
They should have broadcast the Las Vegas debate on Pay-Per-View.
After a $400 million ad (and meme) campaign, former New York City Mayor Mike Bloomberg earned a spot on the debate stage–only for his five Democratic rivals to try and KO him.
"I'd like to talk about who we're running against: A billionaire who calls women fat broads and horse-faced lesbians, and no, I'm not talking about Donald Trump. I'm talking about Mayor Bloomberg," Elizabeth Warren said to kick off the debate.
"Democrats are not going to win if we have a nominee who has a history of hiding his tax returns, of harassing women, and of supporting racist policies like redlining and stop and frisk," she continued.
"Look, I'll support whoever the Democratic nominee is, but understand this: Democrats take a huge risk if we just substitute one arrogant billionaire for another."
Me, watching this exchange: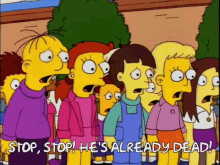 Let's move on to the key quotes from the other rounds...
Vermont Sen. Bernie Sanders
Defending Democratic Socialism:
"Let's talk about democratic socialism. We are living in many ways in a socialist society right now. The problem is, as Dr. Martin Luther King reminded us, 'We have socialism for the very rich, rugged individualism for the poor."
He added:
"When Donald Trump gets $800 million in tax breaks and subsidies to build luxury condominiums, that's socialism for the rich. We have to subsidize Walmart's workers on Medicaid and food stamps because the wealthiest family in America pays starvation wages. That's socialism for the rich. I believe in Democratic socialism for working people. Not billionaires. Health care for all. Educational opportunity for all."
Former Vice President Joe Biden
On Bloomberg:
"The mayor says that he has a great record. The fact of the matter is, he has not managed his city very — very well when he was there. He didn't get a lot done. He has stop and frisk, throwing close to 5 million young black men up against a wall."
On Congress:
"I'm the only person on this stage that's beaten Mitch McConnell on four major, major cases. Let me finish. Mitch McConnell — I've been the object of his affection and the president's affection the way he's gone after me in this new Republican Party, after me, after my son, after my family. I don't need to be told I'm a friend of Mitch McConnell's. Mitch McConnell has been the biggest pain in my neck in a long, long time."
Massachusetts Sen. Elizabeth Warren
Swiping left on multiple candidates over their healthcare plans:
"Mayor Buttigieg really has a slogan that was thought up by his consultants to paper over a thin version of a plan that would leave millions of people unable to afford their health care. It's not a plan, it's a Power Point."
"And Amy's plan is even less. It's like a Post-it note: 'insert plan here.'"
"Bernie has started very much — has a good start. But instead of expanding and bringing in more people to help, instead his campaign relentlessly attacks everyone who asks a question or tries to fill in details about how to actually make this work. And then his own advisers say, 'Eh, probably won't happen anyway.'"
Fromer South Bend, Ind., Mayor Pete Buttigieg
On Bloomberg...and Sanders:
"Most Americans don't see where they fit if they've gotta choose between a socialist who thinks that capitalism is the root of all evil and a billionaire who thinks that money oughta be the root of all power," Buttigieg said.
He urged the Democratic party to "wake up" and nominate someone like him.
"Let's put forward somebody who actually lives and who works in a middle-class neighborhood in an industrial Midwestern city. Let's put forward somebody who's actually a Democrat."
He was referring to Sanders, an independent, and Bloomberg, a former Republican and independent.
"We shouldn't have to choose between one candidate who wants to burn this party down and another candidate who wants to buy this party out. We can do better."
But also bonus quote on Sanders:
"I was into Bernie before it was cool."
Minnesota Sen. Amy Klobuchar
On Bloomberg:
"I think we need something different than Donald Trump. I don't think you look at Donald Trump and say, 'We need somebody richer in the White House.'"
Former New York Mayor Mike Bloomberg
On Bloomberg:
"I can't speak for all billionaires. All I know is I've been very lucky, made a lot of money and I'm giving it all away to make this country better. A good chunk of it goes to the Democratic Party as well."
Bloomberg's exchange with Sanders over socialism:
Bloomberg: What a wonderful country we have. The best-known socialist in the country happens to be a millionaire with three houses. What did I miss here?
Sanders: Well you missed that I work in Washington, house one.
Bloomberg: That's the first problem.
Sanders: Live in Burlington, house two.
Bloomberg: That's good.
Sanders: And like thousands of other Vermonters, I do have a summer cabin. Forgive me for that. Where is your home? Which tax haven do you call your home?
Bloomberg: New York City, thank you very much. And I pay all my taxes. And I'm happy to do it because I get something for it.
-Josh Herman