Causes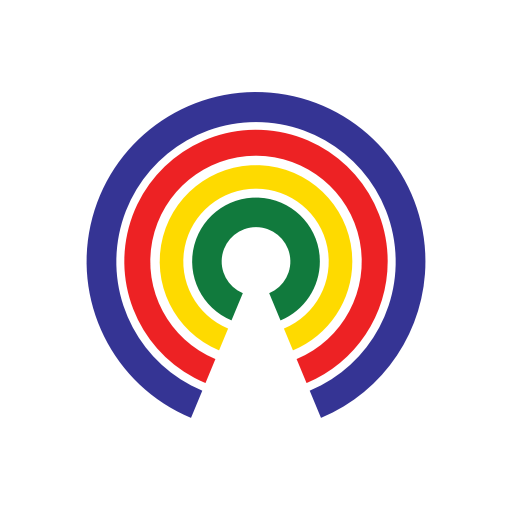 Causes
| 2.4.20
Initial Results From Iowa Caucuses Show Buttigieg in Narrow Lead Over Sanders
How do you feel about the 2020 Democratic contenders?
by Causes | 2.4.20
Update - 6:00pm ET
After a disastrous start to the 2020 Democratic election season, the Iowa Democratic Party is starting to release the (delayed) results of Monday night's caucus.
This year, the Iowa Democratic Party is releasing three numbers: first preference, final preference and state delegate equivalent (S.D.E.) results. (See explanation below.) The key number is that S.D.E. - whoever gets the most S.D.E.s wins the Iowa caucuses. 
As of 6:20pm Eastern Time, with 65% of precincts reporting, here's the Iowa Democratic State Delegate Equivalents:
---
Update - 12:00pm ET
The Iowa Democratic Party said they're delaying releasing the results of Monday's caucus due to "inconsistencies" and blamed a "coding issue" in the app used to tabulate results.
"As part of our investigation, we determined with certainty that the underlying data collected via the app was sound," say Troy Price, the party chairman. "While the app was recording data accurately, it was reporting out only partial data. We have determined that this was due to a coding issue in the reporting system. This issue was identified and fixed."
Price said the party plans to release results later Tuesday, but did not give specifics.
"While our plan is to release results as soon as possible today, our ultimate goal is to ensure that the integrity and accuracy of the process continues to be upheld."
Trump revelled in the caucus dysfunction, taunting it was evidence of Democrats' failure to properly lead the country.
This is an ongoing story and will be updated.
---
Update - 1:30am ET:
And the winner in the Iowa caucuses is...we don't know.
The Iowa Democratic Party said they're delaying releasing the results of Monday's caucus due to "inconsistencies," not "a hack or intrusion."
"We found inconsistencies in the reporting of three sets of results. In addition to the tech systems being used to tabulate results, we are also using photos of results and a paper trail to validate that all results match and ensure that we have confidence and accuracy in the numbers we report," Iowa Democratic Party Communications Director Mandy McClure said in a statement.
"This is simply a reporting issue, the app did not go down and this is not a hack or an intrusion. The underlying data and paper trail is sound and will simply take time to further report the results," McClure continued.
Trump's 2020 campaign manager, Brad Parscale, said the delay in reporting results in Iowa is "the sloppiest train wreck in history."
"And these are the people who want to run our entire health care system?" Parscale asked.
There are 41 delegates up for grabs in the Hawkeye State. 1,991 delegates are needed to clinch the Democratic presidential nomination.
Sen. Bernie Sanders (I-VT); former vice president Joe Biden; former South Bend, Ind., mayor Pete Buttigieg; Sen. Elizabeth Warren (D-MA); Sen. Amy Klobuchar (D-MN); entrepreneur Andrew Yang; investor Tom Steyer.
Countable's original story appears below.
---
The 2020 Iowa caucuses are here, and seven Democratic candidates are actively competing for the Hawkeye State.
The Iowa Democratic Party is "preparing for the biggest turnout in our modern caucus history," said communications director Mandy McClure.
And yes, the Iowa Republican Party will also host a caucus on February 3. While President Donald Trump is largely uncontested, he'll face two challengers Monday: Former Massachusetts Gov. Bill Weld and former U.S. Rep. Joe Walsh.
When are the Iowa caucuses?
This year's caucuses will be held on Monday, February 3, starting at 7 p.m. Central time.
The caucuses will take place at more than 1,600 precinct locations in Iowa and a few out-of-state locations where there are myriad Iowans.
How do the caucuses work?
Think of a neighborhood meeting where your friends and family express their presidential preferences and try to convince you to take their side.
Iowans head to their local libraries, gymnasiums, cafeterias, temples, churches, even people's homes.
Voters get last-minute pitches from campaign representatives.
Caucus-goers then walk over and stand in the section of the room designated to their first-choice candidate.
Caucus leaders count everyone. If a candidate doesn't reach the "viability threshold" - around 15% of the total caucus-goers - participants enter "realignment."
As Time explains:
"During the realignment, [voters] have three main choices: they can support one of the already-viable candidates, try to convince other free agents to cluster together to push a previously-nonviable candidate over the viability threshold, or join an undecided group."
Who wins?
The Iowa Democratic Party will release three sets of results from Monday's caucuses:
A projection of delegate totals known as State Delegate Equivalents, often called S.D.E.s.
The raw vote totals at the beginning of the caucuses (the first alignment).
The final totals after nonviable candidates have been eliminated and their supporters have chosen another candidate or decided to sit out (the final alignment).
Yeah, ok, Iowa Democratic Party, but who wins?
The Associated Press said that it will report all three numbers, but plans to "declare a winner in Iowa based on the number of state delegates each candidate wins." The New York Times, CNN, Des Moines Register and other outlets will do the same.
Carol Hunter, executive editor of The Des Moines Register, said the newspaper "plans to report out the first alignment, final alignment and state delegate equivalents, but will determine the winner by state delegate equivalents."
"That's the historical measure that has determined the winner."
What do you think?
Will you be watching Iowa? Have you already picked your 2020 candidate? What issues matter most? Take action and tell your reps, then share your thoughts below.
-Josh Herman