Axios
Axios
| 1.12.20
Security Forces Deploy En Masse as Large-Scale Protests Roil Iran
Do you support the Iran protests?
by Axios | 1.12.20
Iranian riot police and members of the Islamic Revolutionary Guard Corps were out in force Sunday as mass protests continued over the downing of a Ukrainian commercial jet, with demonstrators mourning the 176 victims and demanding the resignations of top government officials, AP reports.
Why it matters: Human rights groups believe Iran killed hundreds of protestors in November when demonstrations over increased oil prices broke out.
Details: Hundreds of students gathered at Tehran's Sharif and Amir Kabir universities on Sunday for vigils and to protest against the government initially lying about the cause of the crash, per AP.
A vigil at Amir Kabir turned into a protest as hundreds of people began calling for Supreme Leader Ayatollah Ali Khamenei's resignation. Police dispersed protestors with tear gas.
Authorities there briefly detained Rob Macaire, the British ambassador to Iran. He said he attended with the intention of memorializing the victims and did not know the event would turn into a protest, according to AP.
U.K. Foreign Secretary Dominic Raab said Macaire's arrest "without grounds or explanation is a flagrant violation of international law," according to the Financial Times.
What they're saying:
"To the leaders of Iran - DO NOT KILL YOUR PROTESTERS. Thousands have already been killed or imprisoned by you, and the World is watching. More importantly, the USA is watching. Turn your internet back on and let reporters roam free! Stop the killing of your great Iranian people!" —President Trump tweeted Sunday
In photos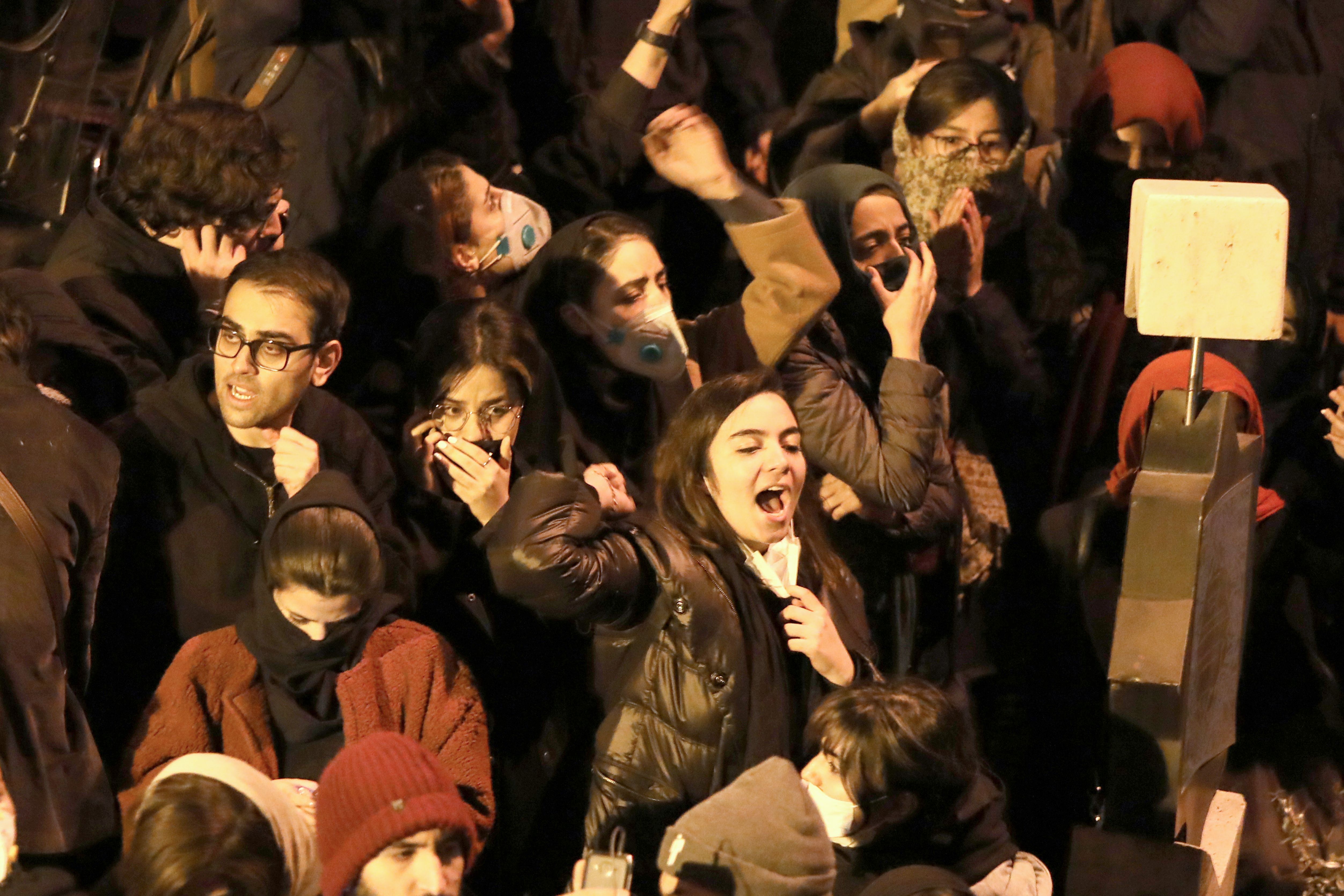 Students demonstrating in front of Amir Kabir University in Tehran, Jan. 11. Photo: Atta Kenare/AFP via Getty Images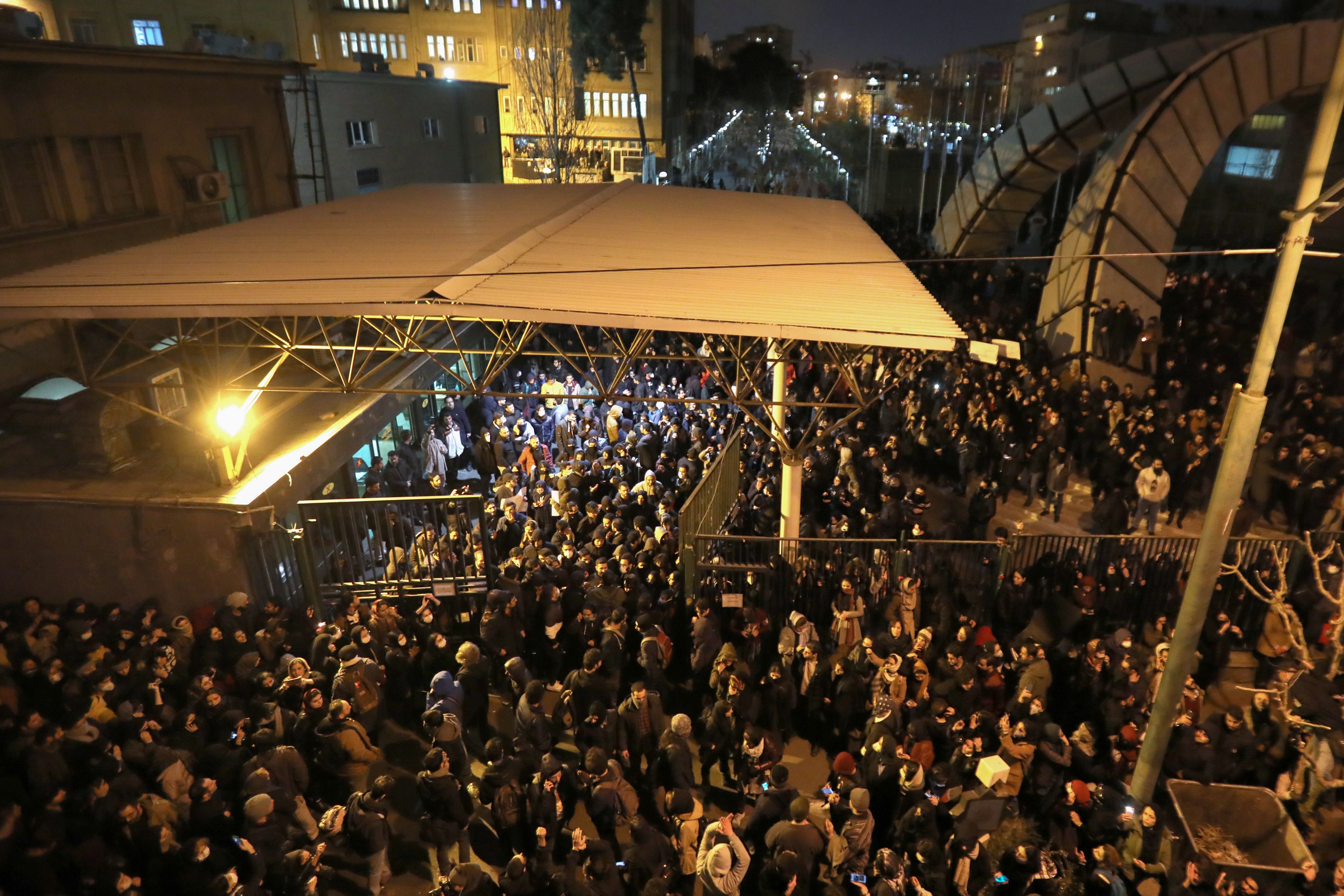 Students demonstrating at Amir Kabir University, Jan. 11. Photo: Atta Kenare/AFP via Getty Images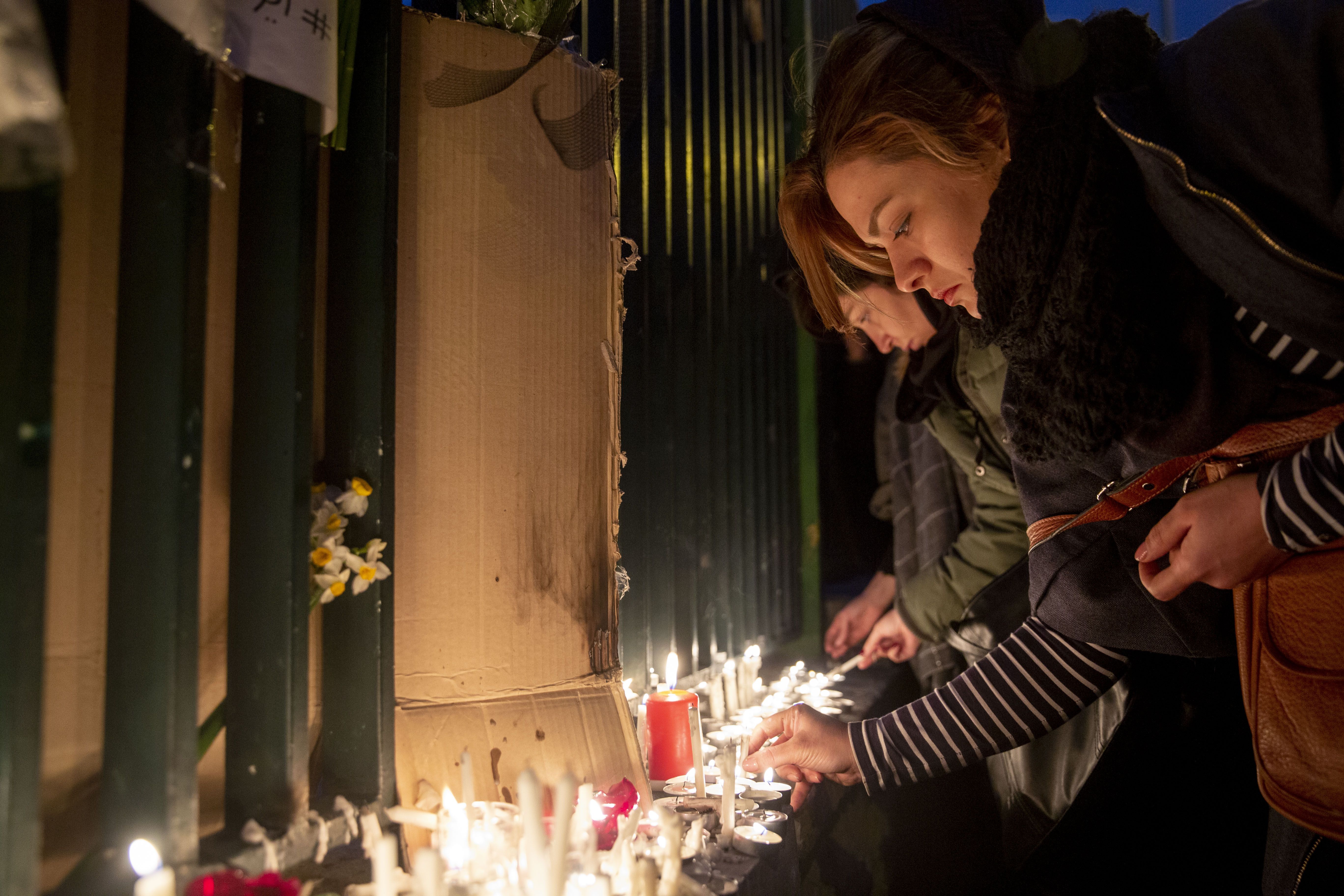 Demonstrators holding a vigil outside Amri Kabir University, Jan. 11. Photo: Majid Saeedi/Getty Images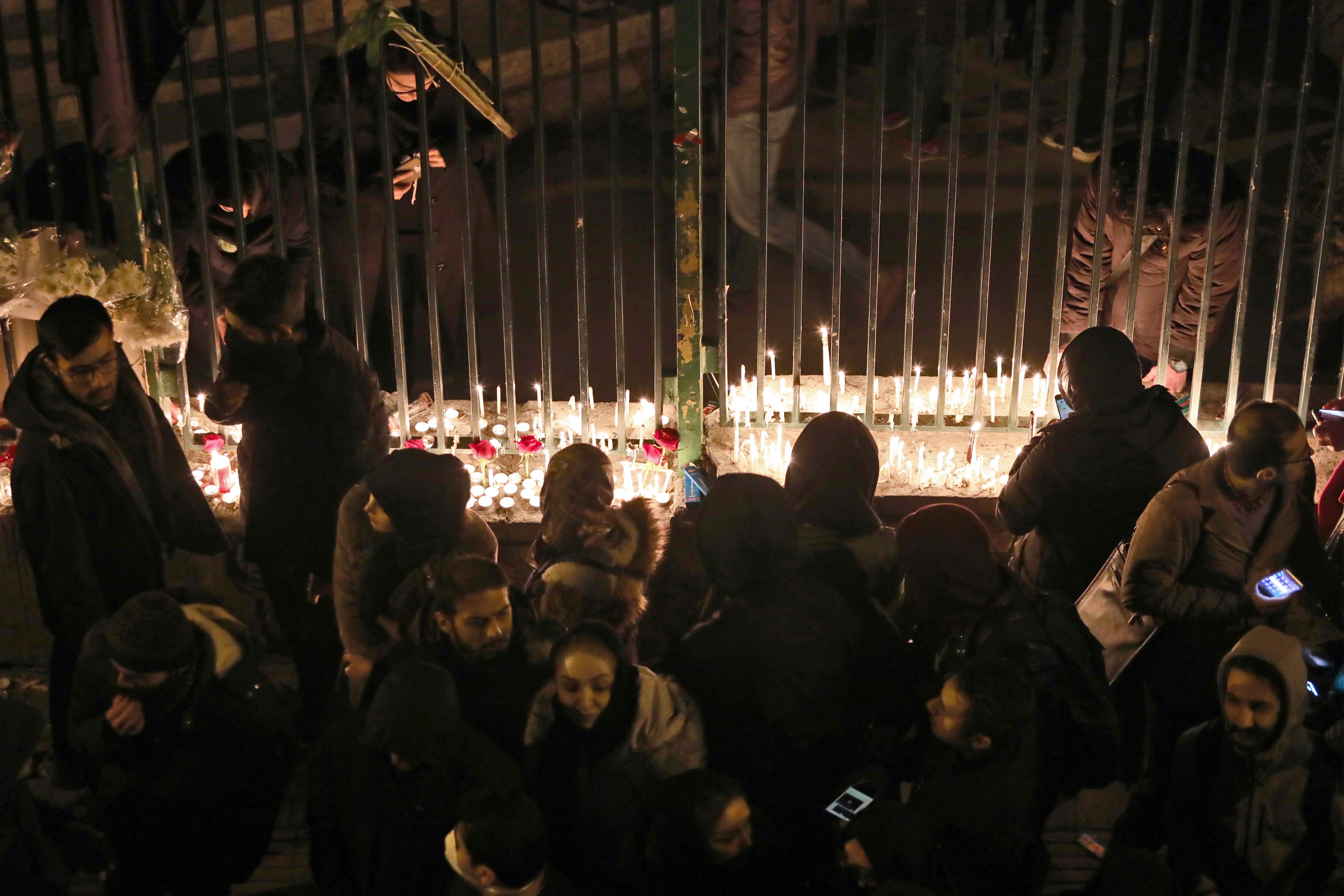 Demonstrators holding a vigil outside Amri Kabir University, Jan. 11. Photo: Atta Kenare/AFP via Getty Images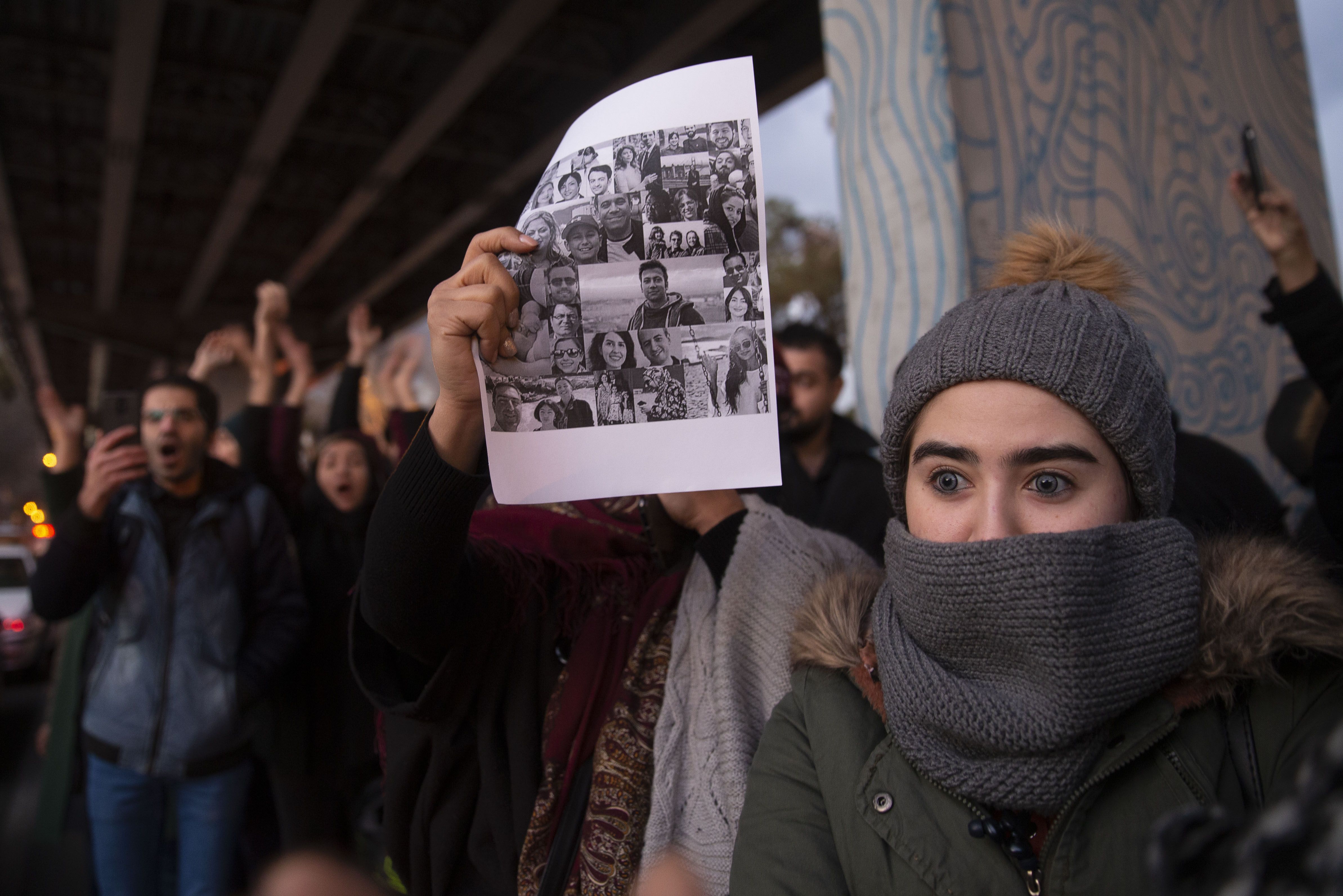 Demonstrators outside Amri Kabir University memorializing the victims of the plane crash, Jan. 11. Photo: Majid Saeedi/Getty Images
Go deeper: