Causes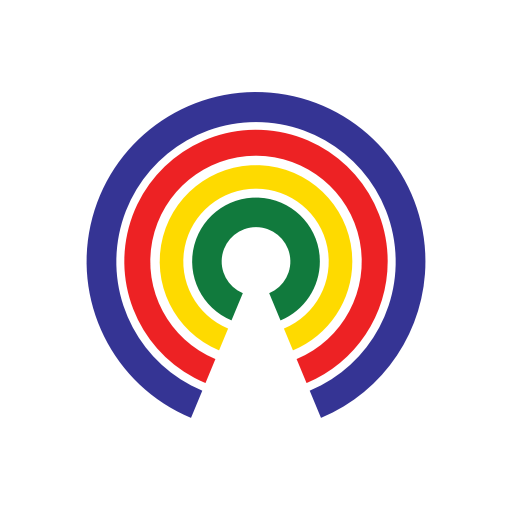 Causes
| 12.10.19
The DC: DOJ watchdog finds Russia probe flawed but valid, and... 🩺 Should doctors show ultrasounds to patients before abortions?
Join the 33,506 people who've taken action on Causes this week
by Causes | 12.10.19
Welcome to Tuesday, December 10th, two and four-wheelers...
The DOJ inspector general found 17 significant errors and omissions by the FBI in its surveillance of the Trump campaign, but no political bias.
Justice Dept. Inspector General Michael Horowitz on Monday released his report into alleged surveillance abuse against Donald Trump's 2016 presidential campaign by the Obama administration.
The individuals surveilled under the operation known as "Crossfire Hurricane" included George Papadopoulos, Carter Page, Paul Manafort, and Michael Flynn.
We take a thorough look at the findings here, which include these two key quotes:
"We did not find documentary or testimonial evidence that political bias or improper motivation influenced the decision to open the four individual investigations."
"Our review found that FBI personnel fell far short of the requirement in FBI policy that they ensure that all factual statements in a [ Foreign Intelligence Surveillance Act] application are "scrupulously accurate.""
How do you feel about the IG's report into the conduct of operation Crossfire Hurricane?
On the Radar
Impeachment Evidence
The House Judiciary Committee on Monday heard testimony from Democratic and Republican counsels for the House Intelligence Committee and the House Judiciary Committee.
Some key quotes:
"President Trump's persistent and continuing effort to coerce a foreign country to help him cheat to win an election is a clear and present danger to our free and fair elections and to our national security," Daniel Goldman, an Intelligence Committee lawyer, testified as he presented evidence gathered against the president.
"Very simply, the evidence in the Democrats' impeachment inquiry does not support the Democrats' conclusion that President Trump abused his power for his own personal, political benefit," said Stephen Castor, the lawyer representing Republicans on both the Judiciary and Intelligence Committees.
House Judiciary Chairman Jerry Nadler (D-NY) accused Trump of putting "himself before country." GOP members of the committee vocally protested Nadler's handling of the hearing process; at one point, Rep. Jim Sensenbrenner (R-WI) objected: "The chairman is not in order."
How would you rate Monday's hearing?
Under the Radar
Ultrasounds Before Abortions
The Supreme Court has left in place a Kentucky law requiring doctors to conduct ultrasounds and have women listen to fetal heartbeats before performing abortions.
Alexa Kolbi-Molinas, senior staff attorney at the ACLU Reproductive Freedom Project, argued that the "law is not only unconstitutional, but as leading medical experts and ethicists explained, deeply unethical. We are extremely disappointed that the Supreme Court will allow this blatant violation of the First Amendment and fundamental medical ethics to stand."
But Steve Pitt, general counsel to former Kentucky Gov. Matt Bevin (R), who signed the law in 2017, countered, "It's a five-minute procedure that takes place before the abortion is performed to give women who might have a lack of understanding of what's actually in the womb, that this is a real living human being there, they might change their mind."
Should doctors show ultrasounds to patients before abortions?

Your Gov at a Glance 👀
The White House: President Trump in D.C. & PA
At 2:30pm EST, the president & secretary of state will meet with the Russian foreign minister.
At 7:00pm EST, the president will deliver remarks at a Keep America Great rally in Hershey, Pennsylvania.
At 10:05pm EST, the president will arrive at the White House.
The House of Representatives: In
Voting on a bill to fund efforts to mitigate & research climate change in coastal communities.
Voting on a bill to reauthorize a law governing retransmission rules for TV services.
The Senate: In
Voting on the confirmation of Patrick Bumatay to be a judge on the Ninth Circuit Court of Appeals.
Taking a procedural vote on the nomination of Lawrence VanDyke to be a judge on the Ninth Circuit Court of Appeals.
What You're Saying
Here's how you're answering Should Convicted Terrorists Be Ineligible for Early Release from Federal Prison?
(Follow verymary's comment here.)
(Follow Austin's comment here.)
Also Worth a Click
And, in the End…
It's National Lager Day.
Most credit John Wagner for introducing - and producing - the first lager on U.S. soil. In 1840, Wagner brought lager yeast from his native Bavaria to Philadelphia.
Need something to drink to? It's also Festival for the Souls of Dead Whales,
—Josh Herman
Talk to us via email at contact [at] countable.us. And don't forget to keep in touch @Countable.