Causes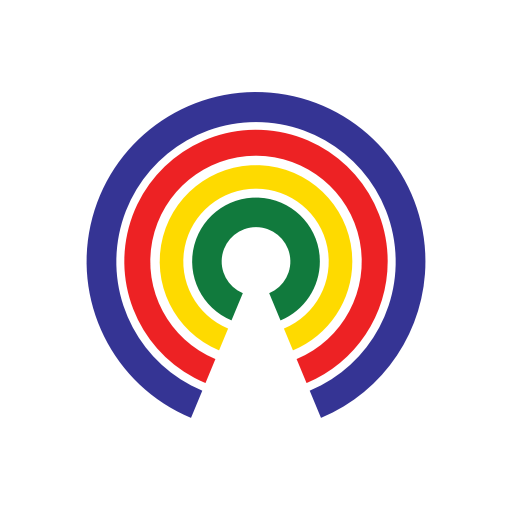 Causes
| 11.18.19
The DC: Your reps want to hear from you about impeachment, and... 👍 Should Trump pardon Roger Stone?
Join the 37,808 people who've taken action on Causes this week
by Causes | 11.18.19
Welcome to Monday, November 18, renters and owners...
When it comes to public hearings, one of the criticisms often lobbed at members of Congress is that they're just showboating.
Well, if they are, you're the audience. And they want to hear your thoughts about the first week of public impeachment hearings.
Here's the main takeaways from last week's hearings:
William Taylor, the top U.S. diplomat for Ukraine, testified Wednesday that a State Department staffer told him that he overheard Trump asking about "investigations" he wanted Kiev to pursue that might help him in the 2020 election. This call took place on July 26, a day after the now-infamous phone call between Trump and Ukrainian President Vladomyr Zelensky.
Marie Yovanovitch, the former U.S. ambassador to Ukraine, told House investigators last month that she felt "threatened," "concerned," and uncomfortable after learning that Trump singled her out during a phone call with Zelensky. In his July 25 phone call with Zelensky, Trump criticized Yovanovitch as "bad news" and said she was "going to go through some things." Just as Yovanovitch testified on Friday that Trump's words "sounded like a threat," the president tweeted:
"Everywhere Marie Yovanovitch went turned bad. She started off in Somalia, how did that go? Then fast forward to Ukraine, where the new Ukrainian President spoke unfavorably about her in my second phone call with him. It is a U.S. President's absolute right to appoint ambassadors."
During both hearings, Republican members of the committee railed against the process and the probe itself. GOP Rep. Devin Nunes of California, the ranking member on the committee, called Wednesday's hearing a "carefully orchestrated smear campaign" against Trump.
How do you feel after week 1 of public hearings?
On the Radar
Pardon for Roger Stone?
A federal journey has convicted longtime Trump associate Roger Stone of obstruction, giving false statements to a House committee, and witness tampering.
Stone is the sixth Trump aide or adviser to be convicted of charges brought as part of Robert Mueller's Russia investigation.
Moments after the conviction was announced, Trump took to twitter to denounce the unfairness of the trial:
"So they now convict Roger Stone of lying and want to jail him for many years to come. Well, what about Crooked Hillary, Comey, Strzok, Page, McCabe, Brennan, Clapper, Shifty Schiff, Ohr & Nellie, Steele & all of the others, including even Mueller himself? Didn't they lie? A double standard like never seen before in the history of our Country?"
Should President Trump pardon Roger Stone?
Under the Radar
Unanimous Consent
If you're watching C-SPAN on any given day, there's a good chance you'll hear a lawmaker ask for what's known as "unanimous consent" ― here's what you need to know about this common and significant parliamentary request.
Lawmakers ask for unanimous consent so that they can speed up what they believe to be uncontroversial business that would otherwise be delayed by holding a vote or going through the rules.
It only takes one objection from another present lawmaker to block a unanimous consent request. Objections are usually only made with respect to UC requests for the passage or consideration of a bill that would disrupt the floor schedule or is controversial enough that the objector would prefer it be considered in a more deliberative manner.
Read the term you'll be hearing a lot more of during the impeachment probe here, then tell your reps:
Do you support Congress' use of unanimous consent?
Your Gov at a Glance 👀
The White House: President Trump in D.C.
At 2:00pm EST, the president will receive his intelligence briefing.
At 4:15pm EST, the president will meet with the secretary of state.
The House of Representatives: In
Voting on a bill to require publicly traded companies to publish board diversity information.
Voting on a bill to reauthorize a federal backstop for terrorism insurance through 2030.
Voting on a bill to improve & permanently reauthorize HUD's community development block grant program for disaster relief.
The Senate: In
Taking a procedural vote on the nomination of Justice Robert Luck to be a judge on the Eleventh Circuit Court of Appeals.
What You're Saying
Here's how you're answering Should More Survivors of Major Natural Disasters Receive Federal Housing Assistance?
(Follow Mary's comment here.)
(Follow Samiam6's comment here.)
Also Worth a Click
And, in the End…
It's Mickey Mouse Day.
Why? Because Disney bought the month of November.
I kid (maybe). It's because on this date in 1928, the first successful sound-synchronized animated cartoon premiered in New York: Disney's "Steamboat Willie."
It's also Push-button Phone Day (ask your parents),
—Josh Disney
Talk to us via email at contact [at] countable.us. And don't forget to keep in touch @Countable.