Causes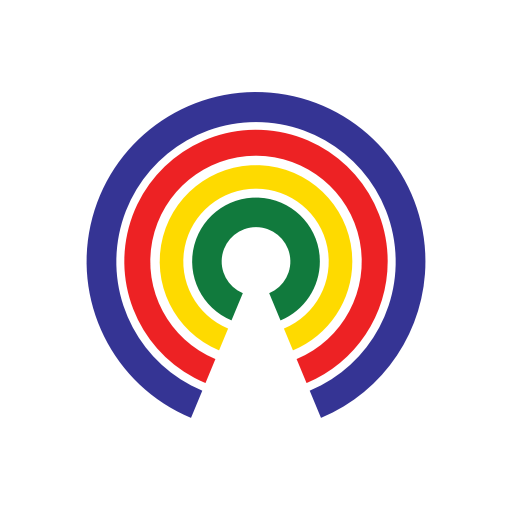 Causes
| 11.8.19
The DC: Is quid pro quo an impeachable offense? and... 👩🏿‍⚕️ Should doctors be allowed to deny care for religious reasons?
Join the 32,737 people who've taken action on Causes this week
by Causes | 11.8.19
Welcome to Friday, November 8th, boomers and Xers and millennials...
It's beginning to look a lot like a quid pro quo.
But even if President Donald Trump did - as alleged by various witnesses - tie Ukraine aid to Kiev's investigation into his political rival, would it be an impeachable offense?
"We put conditions on aid all the time," argued Sen. Lindsey Graham (R-SC), the chairman of the Senate Judiciary Committee said. "But if you said, 'I'm not going to give you money unless you investigate my political opponent to help me politically,' that would be completely out of bounds."
Robert G. Natelson, a constitutional scholar with the Independence Institute, a libertarian-leaning think tank, made a similar argument.
"All this discussion of quid pro quo is really a smokescreen," Natelson said. "Even if it were a quid pro quo, I think it is rather clearly neither a felony nor a misdemeanor."
"It is not a breach of fiduciary duty for a president to make aid to another country conditional, and it is certainly not a breach of fiduciary duty for the president to ask the other country to investigate possible involvement in an American election," Natelson added.
Do you consider quid pro quo an impeachable offense?
On the Radar
Denying Care for Your Conscience
A federal court in Manhattan has blocked the Trump administration's "conscience" rule, which would have made it easier for doctors to decline services for religious or moral reasons.
U.S. District Judge Paul Engelmayer ruled Wednesday that DHS exceeded its authority and "acted arbitrarily and capriciously" in promoting the rule change. Engelmayer said the rule was too coercive as it allowed Health and Human Services to withhold billions in funding unless healthcare providers complied.
The rule, issued by the Department of Health and Human Services in May, would authorize doctors and health care workers to refuse to provide services - like assisted suicide, abortion, and gender reassignment surgery – that violate their conscience.
"This rule ensures that healthcare entities and professionals won't be bullied out of the health care field because they decline to participate in actions that violate their conscience, including the taking of human life," Roger Severino, director of HHS's Office for Civil Rights, argued in a written statement when the regulation was issued in early May.
"Everyone is entitled to their religious beliefs, but religious beliefs do not include a license to discriminate, to deny essential care, or to cause harm to others," said Alexa Kolbi-Molinas, senior staff attorney with the Reproductive Freedom Project at the American Civil Liberties Union, one of the plaintiffs.
Should healthcare workers be allowed to deny care for religious reasons?
Under the Radar
First Bipartisan Budget Reform in Nearly 30 Years
The Senate Budget Committee on Wednesday cast a bipartisan vote of 15-6 to advance the first bipartisan reforms to the congressional budget process since 1990. The package of reforms aim to restore order and predictability to a budgeting & appropriations process that has only worked as designed four times since fiscal year 1977.
The bill's sponsor, Senate Budget Committee Chairman Mike Enzi (R-WY), said it "represents a package of necessary, pragmatic, and significant reforms that do not tilt the scales toward any one party, ideology, or policy outcome."
Sen. Sheldon Whitehouse (D-RI), an original cosponsor of the bill, added: "Our bill includes the first-ever process for bipartisan work on the budget, which would look at the main drivers of federal deficits: revenue levels, tax spending, health spending, and annual appropriated spending."
Do you support bipartisan budget process reform in Congress?
What You've Done This Week
Senate Majority Leader Mitch McConnell said this week that Twitter banning political ads "degrades democracy"...well, whatever you did this week dignifies democracy...
How do you feel your work week on The Hill?
Your Gov at a Glance 👀
The White House: President Trump in D.C. & GA
At 12:45pm EST, the president will participate in a roundtable with supporters at The Whitley, Atlanta Buckhead in Atlanta, Georgia.
At 1:25pm EST, the president will deliver remarks at a fundraising committee luncheon.
At 3:00pm EST, the president will deliver remarks at Black Voices for Trump Coalition Rollout in Atlanta, Georgia.
At 6:15pm EST, the president will arrive at the White House.
The House of Representatives: Out
The House will return Tuesday, November 12th.
The Senate: Out
The Senate will return Tuesday, November 12th.
What You're Saying
Here's how you're answering Should the House Support Designating November 7th as 'Victims of Communism Memorial Day'?
(Follow Libertarian's comment here.)
(Follow Aris' comment here.)
Also Worth a Click
And, in the End…
On this day in 1805, the "Corps of Discovery" - led by William Clark and Meriwether Lewis - reached the Pacific Ocean.
They (and the American bison) were honored on a series of 1901 $10 bills:
Did you get one of the DCs with the broken image yesterday? I was...celebrating National Dunce Day a day early,
—Josh Herman
Talk to us via email at contact [at] countable.us. And don't forget to keep in touch @Countable.