Causes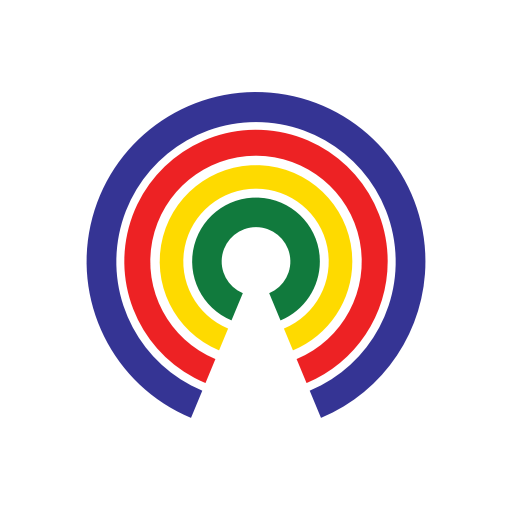 Causes
| 11.7.19
The DC: McConnell says Twitter's political ad ban 'degrades democracy,' and... 🔢 Do you support ranked-choice voting?
Join the 41,261 people who've taken action on Causes this week
by Causes | 11.7.19
Welcome to Thursday, November 7th, concaves and convexes...
So what do the results of Tuesday's election mean?
Incumbent Kentucky Gov. Matt Bevin's attacks on teachers and unions, and his efforts to impose Medicaid work requirements, proved unpopular in the Bluegrass State, leading to the victory of Democrat Andy Beshear. (Bevin hasn't yet conceded.)
After a two decade dry spell, Democrats have taken control of Virginia's state legislature.
Meanwhile, in Mississippi, Republican Tate Reeves, the state's lieutenant governor, is poised to become the Magnolia's State's next governor.
President Donald Trump, who rallied for Bevin on the eve of the election, has been touting Tuesday's results as a win for the (R)s:
Ronna McDaniel, chairwoman of the GOP, also framed Tuesday as a win for Republicans, tweeting, "No one energizes our base like @realDonaldTrump. In Kentucky, the governor was down 17 points. President Trump helped lift the entire ticket, winning 5 of 6 statewide races so far!"
HillTV's Krystal Ball, who has lived in Kentucky, wrote in her newsletter Tuesday night that Democrats should "learn from this 'red state' that unexpectedly turned blue on the back of a working class populist backlash."
Other outlets had similar takeaways, writing, as NPR put it, that "the politics of healthcare and guns may be moving left."
How are you feeling about the 2019 elections?
On the Radar
McConnell: Twitter Political Ad Ban 'Degrades Democracy'
Senate Majority Leader Mitch McConnell (R-KY) said Twitter's banning of political ads "degrades democracy."
"Twitter's leadership has tried to produce a rationale for banishing paid political speech, but the argument boils down to the same misunderstanding that has been used to undermine free speech for decades," McConnell said, adding that the platform is "picking winners and losers."
Last week, Twitter CEO Jack Dorsey announced that the tech giant will no longer accept any political or advocacy advertising on its platform. Twitter's decision stands in stark contrast to Facebook's, which recently announced it would not fact-check ads from political candidates or politicians.
The Kentucky Republican is not alone in his criticism. A day earlier, Sen. Elizabeth Warren (D-MA), who's running for president, attacked Twitter for blocking ads from groups fighting climate change.
Does Twitter's ad ban undermine free speech?
Ranked-Choice Voting
New York City on Tuesday became the largest municipality in the U.S. to adopt ranked-choice voting for local primary and special elections.
The Big Apple joins 20 other cities, as well as multiple states, in adopting the procedure.
Also known as "instant run-off voting," this electoral system allows voters to rank candidates, in order of preference, when marking their ballots. Voters can select as many – or as few – candidates as they wish.
"You've got to be, I think, a better candidate," said FairVote President Rob Richie. "You as a candidate have a lot more reasons to have conversations and engagements with people."
The Heritage Foundation, a conservative think tank, published a report in August deriding the practice, arguing it obscures voter's choices and individual voting rights.
Do you support ranked-choice voting?
Under the Radar
Judge Danielle Hunsaker Confirmed
The Senate voted 73-17 to confirm Judge Danielle Hunsaker to the Ninth Circuit Court of Appeals.
Prior to her appointment to the bench, Hunsaker was a partner in the Portland, Oregon, law firm of Larkins Vacura Kayser LLP focused on civil and appellate litigation in both state and federal court.
Hunsaker's home state senators ― Oregon Democrats Ron Wyden and Jeff Merkley ― were split on her nomination, even though both originally recommended her to President Trump. 
Wyden was in favor of her nomination, saying he "believes she has displayed the judicial temperament needed for this position" because she has already presided over more than 3,500 cases.
Do you support or oppose Judge Hunsaker's nomination?
...and celebrating the above
The White House held a ceremony on Wednesday to mark the breakneck pace with which judicial nominees have been confirmed during the Trump administration.
President Donald Trump noted that after Hunsaker's confirmation vote, "We will have confirmed 112 judges to the federal district courts, 44 judges to the federal circuit courts, and two outstanding judges to the Supreme Court." He added that once all pending nominations are confirmed, he will have appointed 219 judges.
Trump gave special thanks to Senate Majority Leader Mitch McConnell (R-KY) and the two senators who have chaired the Judiciary Committee during his administration, Sens. Chuck Grassley (R-IA) and Lindsey Graham (R-SC). Graham, the committee's current chair who will return the gavel to Grassley if Republicans retain their majority in the next Congress, spoke of the importance of Justice Brett Kavanaugh to the Supreme Court:
"This room would be empty if we had failed Brett Kavanaugh… The way he was treated was the worst experience I've had in politics. A lot of people would have pulled the plug on him. Mr President, thank you, for not pulling the plug."
Do you support Trump's judicial nominees?
War Powers Resolution
Perhaps the most significant responsibility that the president and Congress possess is the power to commit the U.S. military to combat overseas. While the Constitution is clear that Congress alone has the ability to declare war, modern warfare sometimes requires that the president have the flexibility to deploy American forces without that backing.
Enter the War Powers Resolution, which sought to give the president that flexibility for a 90-day period while giving Congress the ability to extend or conclude the deployment at the end of that period. It became law on November 7, 1973, after Congress overrode President Richard Nixon's veto, in response to his administration's actions in Vietnam.
How do you feel about the War Powers Resolution on its anniversary?
Your Gov at a Glance 👀
The White House: President Trump in D.C.
At 12:00pm EST, the president will receive his intelligence briefing.
At 2:15pm EST, the president will participate in a greeting in recognition of the National Day for the Victims of Communism.
At 8:00pm EST, the president will deliver remarks at a fundraising committee reception at Trump International Hotel Washington, D.C.
The House of Representatives: Out
The House will return Tuesday, November 12th.
The Senate: In
What You're Saying
Here's how you're answering Should the 'Death Tax' Have Progressive Brackets & Apply to More Americans?
(Follow Deborah's comment here.)
(Follow Casey's comment here.)
Also Worth a Click
And, in the End…
On this date in 1916, Jeannette Rankin of Montana became the first woman elected to Congress.
Raise a glass of Guinness in her honor as it's also International Stout Day,
—Josh Herman
Talk to us via email at contact [at] countable.us. And don't forget to keep in touch @Countable.