Causes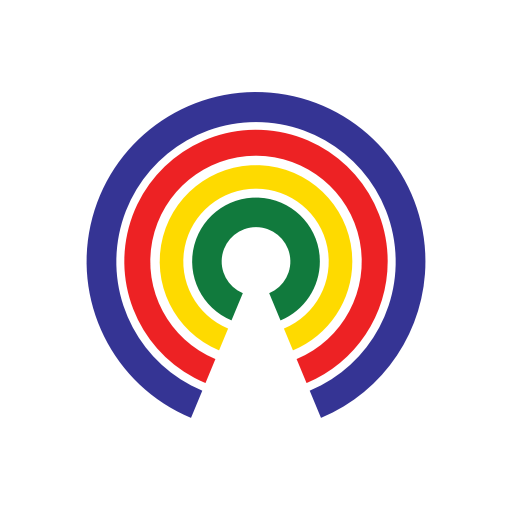 Causes
| 10.29.19
The DC: House voting on impeachment inquiry resolution, and... 🗣 Was chanting "lock him up" at Trump unpatriotic?
Join the 81,147 people who've taken action on Causes this week
by Causes | 10.29.19
Welcome to Tuesday, October 29th, uppers and downers...
Boo-ya or Boo-no?
Boos and chants of "Lock him up!" erupted during Game 5 of the World Series when the president appeared on the scoreboard.
President Donald Trump watched D.C.'s home team take on the Houston Astros at Nationals Park Sunday, when, during the fourth inning, some attendees began chanting "lock him up!", a play on a motto Trump supporters directed at Hillary Clinton (and, most recently, Joe Biden).
"Morning Joe" hosts Joe Scarborough and Mika Brzezinski, no fans of the Commander-in-Chief, called the chants "just un-American. It started with Donald Trump. In fact he's made it a centerpiece of his campaign rallies."
"We find it sickening when it happens at his rallies," said Brzezinski.
But Hannah Selinger wrote in The Independent that "Chanting 'lock him up' to Trump at a World Series game is the most American thing ever—and I'm proud we did it."
Sen. Chris Coons (D-DE) also questioned the "Americanness" of the boos: "I frankly think the office of the president deserves respect, even when the actions of our president at times don't."
Was chanting "lock him up" unpatriotic?
On the Radar
Pelosi Announces House Vote on Trump Impeachment Inquiry
House Speaker Nancy Pelosi (D-CA) has announced that the full House of Representatives will hold a vote to affirm the impeachment inquiry of President Trump in the hopes of getting greater cooperation from the administration with the probe, which began on September 24th,
The White House has argued that the committees Pelosi has tasked with conducting an impeachment inquiry are merely conducting ordinary oversight because the full House hasn't voted to begin an impeachment inquiry, and has refused to comply with subpoenas until a vote is held. A federal district court judge rejected that argument on Friday, although the ruling is expected to be appealed.
By calling a vote, Pelosi hopes to put an end to the Trump administration's efforts to stonewall the impeachment inquiry. Her statement read in part:
"We are taking this step to eliminate any doubt as to whether the Trump Administration may withhold documents, prevent witness testimony, disregard duly authorized subpoenas, or continue obstructing the House of Representatives."
Should the full House vote to formalize the impeachment inquiry?
Committee Watch: The Human Toll of Turkey's Aggression
Before bills and nominations are brought up for a passage vote in Congress, they typically have to be considered and approved by relevant committees.
We take a thorough look at the hearings Congressional committees will be holding this week in our Committee Watch, but here are a few we're watching extra closely:
Today, the House Education & Labor Committee will hold a markup hearing on the College Affordability Act. 10:15am
On Wednesday, the House Homeland Security Committee will hold a hearing titled "Global Terrorism: Threats to the Homeland, Part II" with testimony from Acting Homeland Security Secretary Kevin McAleenan, FBI Director Chris Wray, and Acting Director of the National Counterterrorism Center Russell Travers. 10am
On Thursday, the Commission on Security & Cooperation in Europe (aka the Helsinki Commission) will hold a hearing titled "At What Cost? The Human Toll of Turkey's Policy at Home and Abroad". 10am
How do you feel about this week's committee hearings? 

UAW Labor Contract
Members of the United Auto Workers on have voted to approve a new four-year labor contract with General Motors and bring to an end a 40-day strike. Of the 48,000 UAW workers employed by GM, 41,000 voted on the contract and 57% of voters were in favor. Ford will be the next U.S. automaker to negotiate a new contract with the UAW, followed by Fiat Chrysler.
Do you support strikes by labor unions?
Under the Radar
Banning B****
How badly do you want to call your neighbor a b****? Would it be worth $200? Jail time?
It doesn't matter whether you're a boss, bad, or just a b, State Rep. Daniel Hunt (D-Boston) doesn't want you using the "b-word" to "accost, annoy, degrade, or demean" an individual.
H. 3719 proposes that anyone who uses the word be deemed "disorderly," and face a fine of $150 on first offense, and a $200 fine or six months or less in prison for subsequent offenses. Accusations can be reported by the person the term was directed at or by witnesses.
Arline Isaacson, co-chairwoman of the Massachusetts Gay and Lesbian Political Caucus, said "[w]hile I detest the use of the B-word and the N-word and the word fag, etc., I love the Constitution more and question the constitutionality of bills like this. The concern is specifically about the right to free speech, including speech that I hate."
Should states ban the word b****?
Your Gov at a Glance 👀
The White House: President Trump in D.C.
At 12:45pm EDT, the president will have lunch with the secretary of state.
At 1:45pm EDT, the president will greet the 2019 recipients of the Presidential Award for Extraordinary Efforts to Combat Trafficking.
At 2:30pm EDT, the president will receive his intelligence briefing.
At 6:30pm EDT, the president will participate in a roundtable with supporters before delivering remarks at a joint fundraising committee reception at Trump International Hotel Washington, D.C.
The House of Representatives: In
Voting on a resolution to call for the U.S. government to officially recognize the Armenian genocide.
Voting on a bill to sanction Turkey for its invasion of Northern Syria.
Voting on a bill to allow non-incumbent candidates for federal to use campaign funds for healthcare premiums & childcare.
The Senate: In
Debating an FY2020 appropriations package.
What You're Saying
Here's how you're answering Should the Older Americans Act be Reauthorized & Enhanced?
(Follow Rebekah's comment here.)
(Follow Justin's comment here.)
Also Worth a Click
And, in the End…
Welcome to Black Tuesday.
On October 29, 1929, the stock market crashed, and either directly caused - or largely contributed to - the Great Depression.
If you do suffer from depression, I hope it's not a great one,
—Josh Herman
Talk to us via email at contact [at] countable.us. And don't forget to keep in touch @Countable.