Causes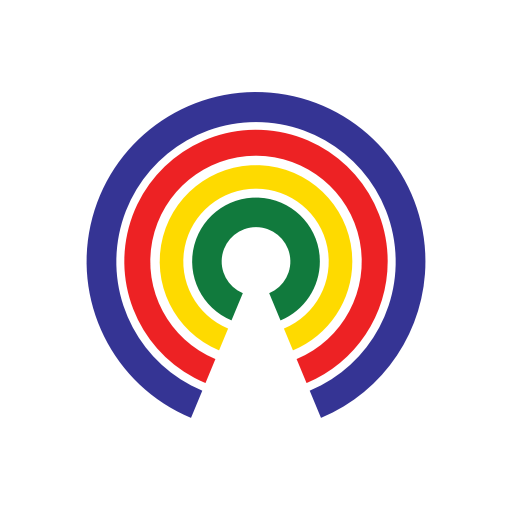 Causes
| 10.31.19
Should Social Networks Ban Political Ads? Twitter Says 'Yes'
Should Facebook, Twitter, and YouTube ban political ads?
by Causes | 10.31.19
Update - October 31, 2019:
Twitter CEO Jack Dorsey announced Wednesday, via (naturally) a series of tweets, that the tech giant will no longer accept any political or advocacy advertising on its platform.
"A political message earns reach when people decide to follow an account or retweet. Paying for reach removes that decision, forcing highly optimized and targeted political messages on people," Dorsey added. "We believe this decision should not be compromised by money."
Twitter's decision stands in stark contrast to Facebook's, which recently announced it would not fact-check ads from political candidates or politicians.
"We don't believe…that it's an appropriate role for us to referee political debates and prevent a politician's speech from reaching its audience and being subject to public debate and scrutiny," wrote Facebook's VP of Policy Nick Clegg.
Aaron Sorkin, who wrote "The Social Network," published an open letter to Mark Zuckerberg in the New York Times on Thursday, saying "Facebook isn't defending free speech, it's assaulting truth."
"[T]his can't possibly be the outcome you and I want, to have crazy lies pumped into the water supply that corrupt the most important decisions we make together. Lies that have a very real and incredibly dangerous effect on our elections and our lives and our children's lives," Sorkin writes.
"Half of all Americans say Facebook is their main source of news. Of course the problem could be solved by those people going to a different news source, or you could decide to make Facebook a reliable source of public information."
"I hope [Facebook COO Sheryl Sandberg] walks into your office, leans in (as she suggested we do in her best selling book), and says, 'How can we do this to tens of millions of kids? Are we really going to run an ad that claims Kamala Harris ran dog fights out of the basement of a pizza place while Elizabeth Warren destroyed evidence that climate change is a hoax and the deep state sold meth to Rashida Tlaib and Colin Kaepernick?'"
Countable's earlier story appears below.
---
What's the story?
Facebook will allow political ads—and not ban politicians from lying in them.
A week before Mark Zuckerberg, CEO of Facebook, appeared on Capitol Hill, the social media outlet announced it changed its advertising policies to exempt politicians, and political factions, from rules banning misinformation.
Earlier this month, the GOP-led Senate Intelligence Committee released an alarming report warning of interference by Russia and other foreign actors in the 2020 election.
It's well-established that Russia engaged in foreign interference through secret, targeted, and misleading advertisements on social media platforms—including Facebook, Instagram, and Twitter.
What did Zuckerberg say?
Last week, Zuckerberg told a crowd at Georgetown University that he considered banning political ads from his outlet but decided against it.
"Given the sensitivity around political ads, I've considered whether we should stop allowing them altogether," Zuckerberg said. "From a business perspective the controversy is not worth the very small part of the business that they make up."
Where, Zuckerberg asked, would Facebook draw the line?
"There are many more ads about issues than there ads about elections. Do we ban ads about healthcare, immigration or women's empowerment?" he said. "If you're not going to ban those, does it really make sense to give everyone else a voice in political debates except for the candidates themselves?"
Example?
President Donald Trump ran a video ad on Facebook accusing former Vice President Joe Biden of promising Ukraine money in exchange for firing a prosecutor investigating Burisma, a gas company employing his son, Hunter. Note: This is the debunked conspiracy at the center of the House's impeachment inquiry.
CNN refused to air the ad, saying it made unsubstantiated allegations.
Facebook ran the ad, rejecting a request from Biden's presidential campaign to remove it. In a letter to Biden's camp, they explained that despite the ad's false claims, it didn't violate Facebook policy:
"Our approach is grounded in Facebook's fundamental belief in free expression, respect for the democratic process, and the belief that, in mature democracies with a free press, political speech is already arguably the most scrutinized speech there is," Facebook's head of global elections policy, Katie Harbath, wrote in the letter.
Sen. Elizabeth Warren (D-MA), who's running against Biden for the 2020 Democratic nomination, criticized Facebook's policy by running a false ad on Facebook:
It should be noted that Facebook wasn't alone in its decision to allow the ad:
What do you think?
Should social media outlets ban political ads? Should they allow them, but with fact-checking? Does Facebook need to be regulated? Take action and tell your reps, then share your thoughts below.
—Josh Herman