Causes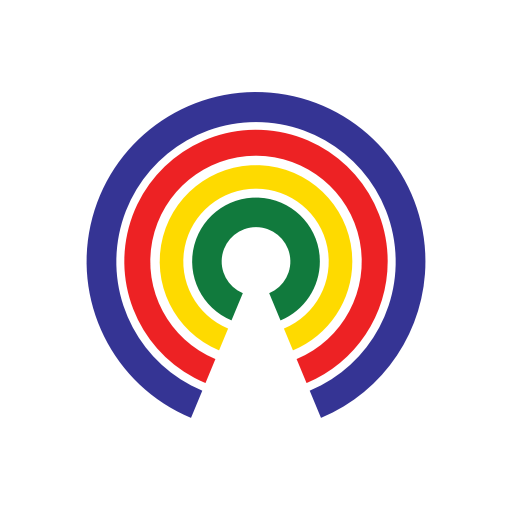 Causes
| 10.9.19
The DC: White House won't cooperate with impeachment inquiry, and... 🏀 Should American companies stand against China's censorship?
Join the 29,435 people who've taken action on Causes this week
by Causes | 10.9.19
Welcome to Wednesday, October 9th, butterflies and moths...
The White House has officially announced it will refuse to cooperate with the impeachment inquiry against President Donald Trump.
In an eight-page letter sent to Democratic congressional leaders, White House counsel Pat Cipollone mocked the process as "baseless" and "constitutionally invalid."
"You have designed and implemented your inquiry in a manner that violates fundamental fairness and constitutionally mandated due process," the White House counsel declared.
He added: "Put simply, you seek to overturn the results of the 2016 election and deprive the American people of the President they have freely chosen."
 The White House has repeatedly said it would not comply with an impeachment probe until House Speaker Nancy Pelosi (D-CA) holds a formal vote on the inquiry. The Constitution and House rules do not explicitly require that the lower chamber adopt a resolution formally authorizing an impeachment inquiry.
Should the White House refuse to comply with the impeachment inquiry?
On the Radar
Bowing to China's Censorship
The National Basketball Association (NBA) is facing condemnation from both sides of the aisle in Congress for an apology it issued after a social media post in support of Hong Kong's pro-democracy movement by a Houston Rockets executive sparked outrage in China.
The league's apology came after Tencent, a Chinese internet company that recently signed a $1.5 billion broadcast deal with the NBA, said it won't stream Houston Rockets games ― and state broadcaster CCTV also vowed to block broadcasts of Rockets games. Critics in Congress quickly piled on, including Sen. Ted Cruz (R-TX) and Senate Minority Leader Chuck Schumer (D-NY).
"As a lifelong @HoustonRockets fan, I was proud to see @dmorey call out the Chinese Communist Party's repressive treatment of protestors in Hong Kong," Cruz tweeted. "Now, in pursuit of big $$, the @nba is shamefully retreating."
Should American companies stand against China's censorship?
Ambassador to E.U. Blocked from Testifying
The U.S. ambassador to the European Union, Gordon Sondland, was scheduled to testify before a closed-door session of the House Intelligence Committee on Tuesday, but the State Department blocked him from appearing.
"He is a sitting Ambassador and employee of State and is required to follow their direction," said his attorney Robert Luskin.
In response, the chairs of three Democratic House committees put out a joint statement saying they'd subpoena Sondland: "We consider this interference to be obstruction of the impeachment inquiry." 
Here's a reference to Sondland in the whistleblower complaint:
"On 26 July, a day after the call, U.S. Special Representative for Ukraine Negotiations Kurt Volker visited [Kiev] and met with President Zelensky and a variety of Ukrainian political figures. Ambassador Volker was accompanied in his meetings by U.S. Ambassador to the European Union Gordon Sondland. Based on multiple readouts of these meetings recounted to me by various U.S. officials, Ambassadors Volker and Sondland reportedly provided advice to the Ukrainian leadership about how to "navigate" the demands that the President had made of Mr. Zelensky."
Should the White House block testimony about Trump's Ukraine call?

Under the Radar
SCOTUS WATCH: Gun Rights Cases
The Supreme Court's fall sitting began in earnest yesterday and it announced the justices will hear oral arguments on Monday, December 2nd in a controversial gun rights case that a group of Democratic senators warned could lead to calls that Court be "restructured".
New York Rifle & Pistol Association v. New York concerns a challenge to New York City's ban on owners transferring their licensed handguns that are locked and unloaded outside of the city limits (such as to a shooting range or weekend home). The New York State Rifle & Pistol Association believed those restrictions were a "draconian" infringement on their Second Amendment rights, in addition to interfering with their constitutional right to travel.
The restrictions were upheld by lower courts and the Supreme Court signaled in January that it would take up the case this year. That led to gun control advocates ― including the five Democratic senators who issued the warning about restructuring ― successfully lobbying New York City to change its regulations this spring. They hoped that doing so would render the case moot, thereby preventing the Court from potentially issuing a broad decision that finds a constitutional right to possess a gun outside the home for self-defense instead of narrowly striking it down.
Should SCOTUS strike down New York City's handgun transportation law?
Your Gov at a Glance 👀
The White House: President Trump in D.C.
At 3:15pm EDT, the president will sign executive orders on transparency in federal guidance and enforcement.
The House of Representatives: Out
The House will return Tuesday, October 15th.
The Senate: Out
The Senate will return Tuesday, October 15th.
What You're Saying
Here's how you're answering Should E-Cigarette and Vape Ads be Banned from TV & Radio?
(Follow Richard's comment here.)
(Follow Jen's comment here.)
Also Worth a Click
And, in the End…
On this date in 1872, the Amazon of the 19th Century was born.
Aaron Montgomery delivered America's first mail-order catalogue on October 9, 1872.
Easy fast for those of you observing Yom Kippur,
—Josh Herman
Talk to us via email at contact [at] countable.us. And don't forget to keep in touch @Countable.