Causes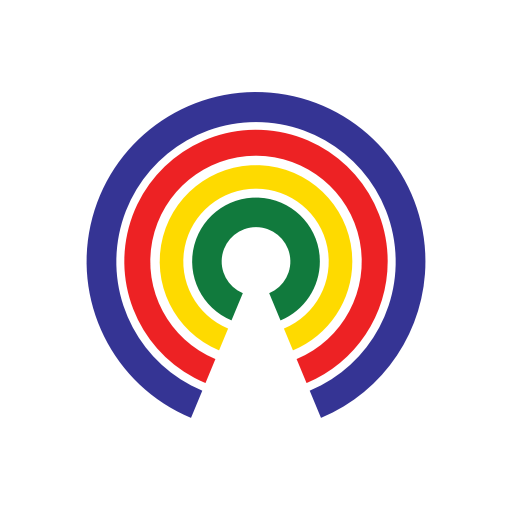 Causes
| 10.4.19
The DC: Do you trust mass media? 📰 and... Should Trump be allowed to ask foreign governments for election aid?
Join the 54,027 people who've taken action on Causes this week
by Causes | 10.4.19
Welcome to Friday, October 4th, purses and murses and wallets...
Do you trust us?
A recent Gallup poll finds that a majority of Americans don't trust the mass media - defined as newspapers, television, and radio - to report the news "fully, accurately and fairly."
Only 41% of Americans responded that they have "a great deal" or "fair amount" of trust in mass media in a poll from early September 2019. That ranks as one of the five lowest media trust levels recorded by Gallup since it began asking the question, but is still well above 2016's all-time low of 32%. 
There is a partisan divide in terms of trust in mass media: 69% of Democrats responded that they have a great deal or fair amount of trust in mass media as compared to only 36% of Independents, and 15% of Republicans.
And you? Do you trust the mass media to report the news fully, accurately and fairly?
On the Radar
Lobbying Foreign Aid for Elections
President Donald Trump on Thursday publicly urged China and Ukraine to investigate the Biden family.
"I would think that if they were honest about it, they would start a major investigation into the Bidens," Trump said of Ukraine. "It's a very simple answer. They should investigate the Bidens. Because how does a company that's newly formed and all these companies if you look— by the way, likewise, China should start an investigation into the Bidens. Because what happened in China is just about as bad as what happened with Ukraine."
The House recently launched an impeachment probe into Trump for a July 25 phone call where he asked Ukrainian President Vladomyr Zelensky to work with his personal attorney Rudolph Giuliani and U.S. Attorney General William Barr on two investigations that could help his 2020 election. At the time of the call, Joe Biden was the likeliest Democratic candidate to face Trump in the general election.
"I have zero problems with this phone call," Sen. Lindsey Graham (R-SC) told Margaret Brennan on Face the Nation, adding it was "absolutely" ethical for Trump to bring up Biden.
"I think somebody ought to look at whether or not Joe Biden had the prosecutor fired in an improper way. I love Joe Biden. I don't want to look at it. I want an inspector general somebody like Mueller. Did Biden know that his son was receiving 50,000 dollars a month from a gas company being investigated by the prosecutor...?"
Should a president be allowed to ask a foreign government for help in an election?
Murders & Violent Crime Decline
The Federal Bureau of Investigation (FBI) released its annual Crime in the United States statistical report on Monday, which shows that murders and violent crime declined from 2017 to 2018.
There were 1,206,836 violent crimes across the U.S. in 2018, a decrease of 3.3% from the 2017 estimate. Violent crime includes murder, non-negligent manslaughter, rape, robbery, and aggravated assault; plus burglary, larceny-theft, and motor vehicle theft (which are also property crimes).
Nearly all categories of violent crime decreased from 2017 to 2018, except for rape offenses, which increased by 2.7%.
Read all the stats here, then tell your reps:
Should the federal government do more to prevent violent crime?
Under the Radar
Abortion Rates in America
Over the past year, several states have enacted so-called "heartbeat bills" to ban abortions from occurring after 6-8 weeks of pregnancy.
Recently, a federal judge blocked temporarily blocked Georgia's ban from going into effect.
We take a look at the status and details of the heartbeat laws here. We also examine abortion rates in America.
As this chart from USAFacts shows, the abortion rate per 1,000 women age 15-44 has fallen from 15.9 in 2006 to 11.8 in 2015:
Do you support bans on abortion after a heartbeat is detected?
Not the First Impeachment
With the recent announcement by Speaker Nancy Pelosi (D-CA) that the House of Representatives will pursue an impeachment inquiry, we decided to take a look back at how impeachment has been handled by Congress in the past.
The House of Representatives has formally considered articles of impeachment concerning three presidents:
In 1868, the House impeached President Andrew Johnson for violating the Tenure of Office Act by removing Secretary of War Edwin Stanton, whom the law was primarily designed to protect. The Senate fell one vote shy of the two-thirds majority necessary for a conviction on three articles of impeachment, at which point the trial was adjourned and Johnson wasn't removed from office.
In 1974, the House Judiciary Committee approved articles of impeachment against President Richard Nixon related to obstruction of justice, abuse of power, and contempt of Congress stemming from the Watergate investigation. Before the full House could vote on the articles of impeachment, Nixon became the first president to resign after further incriminating evidence emerged and it became clear support for his presidency in the Senate had deteriorated to the point he'd be convicted and removed from office.
In 1999, the House impeached President Bill Clinton for lying under oath to a federal grand jury and obstruction of justice. The charges which stemmed from his efforts to conceal an extramarital sexual relationship during a sworn deposition related to a sexual harassment lawsuit against him from his time as Arkansas governor. The Senate acquitted Clinton on votes of 45-55 and 50-50, both well short of the 67 guilty votes needed for conviction.
Click here to read about non-presidential impeachments and how the process works.
Do you support Congress' impeachment power?
Your Gov at a Glance 👀
The White House: President Trump in D.C. & MD
At 11:00am EDT, the president will visit with wounded warriors at Walter Reed National Military Medical Center in Bethesda, Maryland.
At 2:15pm EDT, the president will receive his intelligence briefing.
At 4:30pm EDT, the president will deliver remarks at the Young Black Leadership Summit 2019 in the East Room.
The House of Representatives: Out
The House will return Tuesday, October 15th.
The Senate: Out
The Senate will return Tuesday, October 15th.
What You're Saying
Here's how you're answering Should Taxpayer Funds Not be Spent at Properties Owned by the President, Vice President, or Cabinet Secretaries?
(Follow Christy's comment here.)
(Follow William's comment here.)
Also Worth a Click
And, in the End…
It's National Taco Day.
Tacos date back to the 18th century silver mines in Mexico, where "tacos" referred to the tiny charges miners would use to excavate the ore. A dictionary from that time describes the dishes as "tacos de minero," or "miner's tacos."
Feliz dia de los tacos,
—Josh Herman
Talk to us via email at contact [at] countable.us. And don't forget to keep in touch @Countable.