Causes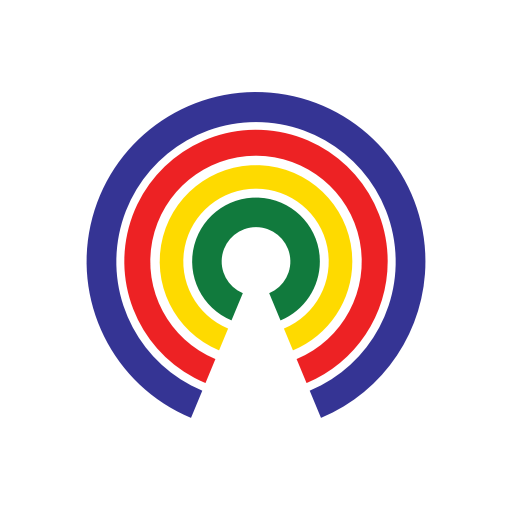 Causes
| 10.2.19
DHS Names White Supremacy a Domestic Terrorist Threat - Do You Agree?
Is white supremacy a domestic terrorist threat?
by Causes | 10.2.19
What's the story?
The Department of Homeland Security has added white supremacy to its list of domestic terrorism threats following a series of mass shootings throughout the country.
The suspected gunman in the El Paso mass shooting, for example, posted a racist manifesto shortly before his attack, announcing that "this attack is a response to the Hispanic invasion of Texas," detailed a secret plan to separate America into territories by race, and warned that white people were being replaced by foreigners.
Kevin McAleenan, acting secretary of the DHS, said in late September that recent mass shootings had "galvanized the [DHS] to expand its counterterrorism mission focus beyond terrorists operating abroad, to include those radicalized to violence within our borders by violent extremists of any ideology."'
A spokesperson for the ADL testified 39 out of 50 extremist-related attacks that occurred last year were committed by white supremacists, while there was only a single instance of a jihadi-related violent attack.
Bills
Following the mass shooting in El Paso, Texas, that killed 22 people, there have been calls to increase the government's powers to prosecute "domestic terrorism."
The Domestic and International Terrorism DATA Act would authorize the appropriation of $2 million a year over the 2020-2026 period for DHS and the Dept. of Justice (DOJ) to prepare annual reports on domestic and international terrorism. It would also require the Government Accountability Office (GAO) to prepare an annual audit of those reports.
The Domestic Terrorism Penalties Act of 2019 would create a distinct domestic terrorism criminal statute. To do this, it would replicate the penal code structure for prosecuting international terrorism to establish similar penalties for crimes committed specifically under the definition of "domestic terrorism," as set forth in the PATRIOT Act of 2001.
There are also two comparable bills - introduced by Sen. Martha McSally (R-AZ) and Rep. Adam Schiff (D-CA) - that would allow federal prosecutors to charge a domestic terrorism offense for murders, assaults, and property crimes carried out with the intent to intimidate or influence government policy. These bills would also criminalize providing support such as currency, equipment, or training, to these crimes. The document names white supremacy as a growing threat, comparing it to the Islamic State in how it inspires and connects with potential recruits online.
What are people saying?
Supporters
 "In our modern age, the continuation of racially based violent extremism, particularly violent white supremacy, is an abhorrent affront to the nation," McAleenan said in a recent speech, adding that the trend "has no place in the United States of America, and it never will."
McAleenan emphasized the mass shooting in El Paso, Texas, as sealing the DHS's new strategy of combating domestic terrorism and "targeted violence" from white supremacists. He noted that almost 4,000 DHS employees are based in the city.
"This was an attack on all of us, on our family," McAleenan told the Atlantic.
Many proponents of the proposals are former law enforcement officials and focus on two arguments: 1) that a new domestic terrorism statute would allow the FBI to catch perpetrators before they are able to carry out an attack, and 2) that formal charges of "domestic" terrorism would broadcast that the government treats white supremacists in the same seriousness that it treats those associated with ISIS and other groups overseas.
"DHS's new strategy represents a notable step forward in reflecting evolving threats of violence to Americans," said Joshua Geltzer, a White House senior counterterrorism director under President Barack Obama.
Critics
The Brennan Center for Justice maintains that while proposals made in light of mass shootings may done with the best of intentions, they are likely to be unsuccessful because they misdiagnose the underlying problem.
The center's report on the DOJ's Attorney General Guidelines for Domestic Investigations explains that the FBI can already open investigations based on next to nothing. (Former FBI Director James Comey said the FBI needs "credible allegation of wrongdoing or reasonable basis to believe that an American" is committing a federal crime to open an investigation.)
Another report by the Brennan Center, Wrong Priorities on Fighting Terrorism, outlines a multitude of existing laws that allow the federal government to formally investigate white supremacist attacks as domestic terrorism—regardless of whether those crimes are eventually prosecuted as murders, hate crimes, or something else.
The center's main argument: new domestic terrorism laws won't fix the problem—only pressure from Congress and the public to properly target violent white supremacists will force the FBI to do its job.
What do you think?
Is white supremacy a domestic terrorist threat? Why or why not? Do you think that new proposals for bills to further monitor white supremacy groups will help the situation? Or are they redundant, since the FBI can already investigate these groups prior to new proposals? Contact your representatives, then share your thoughts below.
—Veronica You
(Photo Credit: Anthony Crider / Creative Commons)