Causes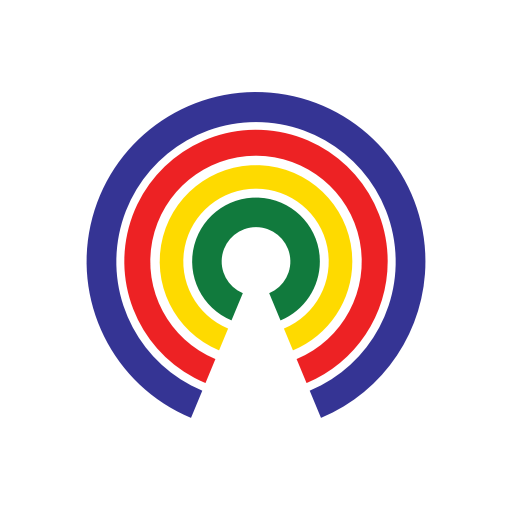 Causes
| 9.13.19
Key Quotes From the Third Democratic Debate
What do you think of the 2020 Democratic contenders?
by Causes | 9.13.19
10 contenders for the 2020 Democratic nomination took the stage in Houston on Thursday.
This exchange summarizes the night pretty well:
South Bend, Ind., Mayor Pete Buttigieg: "This is why presidential debates are becoming unwatchable. This reminds everybody of what they can not stand about Washington—scoring points against each other, poking at each other and telling each other that you're, my plan..."
Former HUD Secretary Julián Castro: "That's called the Democratic primary election. That's called an election."
Minnesota Sen. Amy Klobuchar: "But a house divided cannot stand."
Here are the quotes of the night from each of the contenders:
Former Vice President Joe Biden
Biden took aim at Sen. Bernie Sanders' Medicare for All proposal, wondering who was going to pay for it.
"If you notice, nobody's yet said how much it's going to cost the taxpayer. I hear this, large savings, the president thinks – my friend from Vermont thinks that the employer is going to give you back if you negotiate."
He turned to Sanders.
"For a socialist, you've got a lot more confidence in corporate America than I do."
Massachusetts Sen. Elizabeth Warren
Warren laid out her position on funding public schools and promised to appoint a public school teacher to the position of education secretary if elected.
"I think I am the only person on stage who has been a public school teacher. I wanted to be a public school teacher since I was in second grade. Let's be clear in all the ways we talk about this, money for public schools should stay in public schools, not go anywhere else."
Vermont Sen. Bernie Sanders
Co-moderator Jorge Ramos asked Sanders how his brand of democratic socialism compares to "the ones being imposed in Venezuela, Cuba and Nicaragua."
"In terms of democratic socialism, to equate what goes on in Venezuela with what I believe is extremely unfair. I agree with (what) goes on in Canada and Scandinavia, guaranteeing health care to all people as a human right. I believe that the United States should not be the only major country on earth not to provide paid family and medical leave."
Sanders added:
"You got three people in America owning more wealth than the bottom half of this country. You got a handful of billionaires controlling what goes on in Wall Street, the insurance companies and in the media. Maybe, just maybe, what we should be doing is creating an economy that works for all of us, not 1%. That's my understanding of democratic socialism."
California Sen. Kamala Harris
"We need to partner with China on the issue of North Korea. We need a partner on the issue of North Korea. But the bottom line is this, Donald Trump in office on trade policy … He reminds me of that guy in 'The Wizard of Oz,' when you pull back the curtain, it's a really small dude."
South Bend, Ind., Mayor Pete Buttigieg
On Trump's trade war with China:
"The president clearly has no strategy. I'd like to see HIM making a deal with [Chinese President] Xi Jinping. Is it just me or was that supposed to happen in like April? It's one more example of a commitment not made."
Entrepreneur Andrew Yang
Yang announced that he'll give 10 people $1,000 "Freedom Dividends" each month for a year.
New Jersey Sen. Cory Booker
Booker, a Vegan, was asked if if more Americans should stop eating meat.
"You know, first of all, I want to say, no. Actually, I want to translate that into Spanish: No."
Booker added that "factory farming is destroying and hurting our environment" and pushing family farmers out of business.
Former Texas Rep. Beto O'Rourke
O'Rourke has a plan that would require gun owners to sell their assault weapons to the government. Asked about it, he said:
"Hell, yes. We're going to take your AR-15, your AK-47. We're not going to allow it to be used against our fellow Americans anymore."
Asked why he supported a mandatory buyback, O'Rourke continued:
"If it's (a) weapon that was designed to kill people on a battlefield. If the high impact, high velocity round, when it hits your body, shreds everything inside of your body because it was designed to do that so you would bleed to death on a battlefield, and not be able to get up and kill one of our soldiers," that's reason enough to take drastic steps.
Former Housing and Urban Development Secretary Julián Castro
"A few weeks ago a shooter drove ten hours to kill people who look like me, people who look like my family," said Castro, a Texan who was also the mayor of San Antonio. "White supremacy is a growing threat to this country, and we have to root it out."
Minnesota Sen. Amy Klobuchar
During a previous debate, Sanders defended his knowledge of "Medicare For All" by saying "I wrote the damn bill."
"And while Bernie wrote the bill, I read the bill. And on page 8 of the bill, it says that we will no longer have private insurance as we know it. And that means that 149 million Americans will no longer be able to have their current insurance."  
—Josh Herman