Causes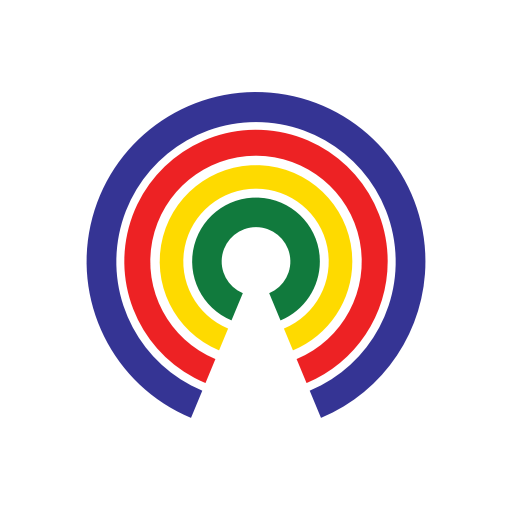 Causes
| 9.13.19
The DC: House Democrats approve impeachment powers, and... 🐟 Do you support rolling back the Clean Water Rule?
Join the 47,082 people who've taken action on Causes this week
by Causes | 9.13.19
Welcome to Friday, September 13th, taggers and its...
10 contenders for the 2020 Democratic nomination took the stage in Houston on Thursday.
This exchange summarizes the night pretty well:
South Bend, Ind., Mayor Pete Buttigieg: "This is why presidential debates are becoming unwatchable. This reminds everybody of what they can not stand about Washington—scoring points against each other, poking at each other and telling each other that you're, my plan..."
Former HUD Secretary Julián Castro: "That's called the Democratic primary election. That's called an election."
Minnesota Sen. Amy Klobuchar: "But a house divided cannot stand."
Why'd it get so heated? Click here for our roundup of the quotes of the night.
Here's a peek:
California Sen. Kamala Harris: "We need to partner with China on the issue of North Korea. We need a partner on the issue of North Korea. But the bottom line is this, Donald Trump in office on trade policy … He reminds me of that guy in 'The Wizard of Oz,' when you pull back the curtain, it's a really small dude."
Former Texas Rep. Beto O'Rourke: "Hell, yes. We're going to take your AR-15, your AK-47. We're not going to allow it to be used against our fellow Americans anymore."
Julián Castro, a Texan who was also the mayor of San Antonio: "A few weeks ago a shooter drove ten hours to kill people who look like me, people who look like my family. White supremacy is a growing threat to this country, and we have to root it out."
What do you think of the 2020 Democratic contenders?
On the Radar
Guidelines for Trump Impeachment Probe
House Judiciary Committee Democrats on Thursday voted to set guidelines for hearings the committee will hold to determine whether it should recommend that the House of Representatives impeach President Donald Trump.
The resolution, which passed 24-17 along party-lines, gives Chairman Jerrold Nadler (D-NY) the ability to call hearings at the full committee or subcommittee level related to the possibility of filing articles of impeachment, issue subpoenas, and call witnesses who can be questioned by committee counsel for an extra hour after members are done. It also provides the president's counsel an opportunity to respond in writing to information and testimony presented by the committee.
Should the House impeach President Trump?
CEOs Demand Senate Action on Gun Violence 
145 business leaders sent a letter to members of the Senate on Thursday, urging the GOP-controlled chamber to pass gun-control legislation.
"Doing nothing about America's gun violence crisis is simply unacceptable and it is time to stand with the American public on gun safety."
Senate Majority Leader Mitch McConnell (R-KY) responded:
"What I've said consistently is, 'Let's see if we can actually make a law here.' And making a law when you have divided government is challenging. We all have different points of view."
Do you support 'common-sense, bipartisan' gun laws?
Under the Radar
Repealing the Clean Water Rule?
The Trump administration on Thursday announced a legal repeal of the Obama-era Waters of the United States rule that limited the amount of pollution and chemicals in the nation's rivers, lakes, streams, and wetlands.
Utilities, mining and farming interests have cheered the proposed changes to what's commonly known as "WOTUS," arguing that the original rule defined federally regulated waters too broadly.
"Today's final rule puts an end to an egregious power grab, eliminates an ongoing patchwork of clean water regulations, and restores a longstanding and familiar regulatory framework while we consider public comments on our proposed revised definition of waters of the U.S.," said EPA Administrator Andrew Wheeler.
Jon Devine, director of federal water policy at the Natural Resources Defense Council countered: "The clean water rule represented solid science and smart public policy. Where it has been enforced, it has protected important waterways and wetlands, providing certainty to all stakeholders."
Do you support the proposed repeal to the WOTUS rule?
Your Gov at a Glance 👀
The White House: President Trump in D.C.
At 11:45am EDT, the president will receive his intelligence briefing.
At 3:30pm EDT, the president will meet with the secretary of defense.
The House of Representatives: Out
The House will return on Tuesday, September 17th.
The Senate: Out
The Senate will return on Monday, September 16th.
What You're Saying
Here's how you're answering Should Oil & Gas Development From Alaska's Arctic National Wildlife Refuge Be Blocked?
(Follow Leanne's comment here.)
(Follow ManfromNebraska's comment here.)
Also Worth a Click
And, in the End…
On this day in 1948, Margaret Chase Smith was elected to the U.S. Senate.
The Maine Republican was the first woman to serve in both houses of Congress.
I heard it's International Skeptics Day, but I'm not so sure...
—Josh Herman
Talk to us via email at contact [at] countable.us. And don't forget to keep in touch @Countable.