Causes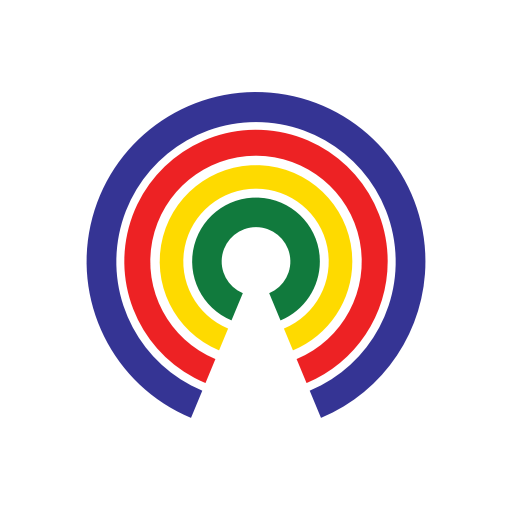 Causes
| 9.11.19
NCAA Urges CA to Block Bill Allowing College Athletes to Earn Endorsement Income
Should student-athletes be able to earn income from their name, image, and likeness?
by Causes | 9.11.19
UPDATED - 9/11/19: The National Collegiate Athletic Association (NCAA) on Wednesday requested that Gov. Gavin Newsom (D) refrain from signing a bill that would require student-athletes at California colleges to be able to earn endorsement income:
"We urge the state of California to reconsider this harmful and, we believe, unconstitutional bill and hope the state will be a constructive partner in our efforts to develop a fair name, image and likeness approach for all 50 states."
On Wednesday, the California Senate unanimously concurred with amendments made to the bill by the state Assembly, which had unanimously passed the bill Monday.
Countable's original story & previous update appear below.
---
UPDATED - 9/10/19: The California Assembly on Monday voted 72-0 to approve a bill that would require colleges to allow student-athletes to earn endorsement income beginning in 2023. The amended bill will now return to the Senate as early as this week, which passed its version of the bill on a 31-5 vote earlier this summer, before likely reaching the desk of Gov. Gavin Newsom (D).
---
As fans around the country enjoy the first full Saturday of the college football season, support is growing for bipartisan legislation in Congress and in the California legislature that could fundamentally change how student-athletes are compensated.
Both bills would aim to force the National Collegiate Athletic Association (NCAA), the largest amateur sports organization in the U.S., to allow student-athletes to earn income from endorsements under the "Olympic model" while retaining their amateur status and athletic scholarships. Under current NCAA bylaws, student-athletes are prohibited from earning endorsement income and violations can result in a loss of eligibility.
College sports are a multi-billion dollar industry for universities, and in recent years the NCAA itself has exceeded $1 billion in annual revenue. They have also been rocked by several high-profile scandals in which college athletic programs or boosters associated with them were found to be paying student-athletes under the table. 
Critics argue that student-athletes don't get to see enough of the financial benefit despite the time and effort they put into playing sports for their universities. But universities and the NCAA argue that it would be financially unsustainable to pay student-athletes salaries on top of their scholarships, and that pressure could cause non-revenue sports to face cuts in favor of an increased focus on football and basketball (which generate the bulk of college sports revenue).
At the federal level, Rep. Mark Walker (R-NC) introduced the Student-Athlete Equity Act (H.R. 1804), would revoke the tax-exempt status of amateur sports organizations like the NCAA unless they allow student-athletes to be compensated for the use of their name, image, or likeness:
"After nearly two years of discussions with players and leaders, we are introducing legislation that won't cost the NCAA or our schools a single dollar, while empowering college athletes with the same opportunities that every American should have in a free-market."
The bill has three bipartisan cosponsors, including Rep. Cedric Richmond (D-LA) who added that:
"These athletes generate enough revenue to pay for state-of-the-art athletic facilities, massive coaching salaries, and even contribute to the endowment at their respective colleges and universities. As young men and women who stimulate the economics of the NCAA, they should also be able to secure their own economic well-being."
NCAA President Mark Emmert said in a 2018 interview with the Associated Press that his organization is open to considering adopting the Olympic model:
"There's a lot of discussion about the Olympic model and I think it's well deserving of serious consideration inside the context of college sports."
The NCAA's hand may soon be forced by the California legislature. Earlier this summer, the state Senate passed SB-206 on a 31-5 vote, which would require college athletic programs in California to allow student-athletes to earn income from their name, image, and likeness in addition to letting student-athletes hire agents beginning in 2023. The bill has been approved state Assembly's appropriations committee, and could receive a final passage vote soon.
How could student-athletes earn income under the Olympic model?
Student-athletes could receive endorsement income from businesses in exchange for the use of their name, image, or likeness. For example, they could appear in ads for a local sporting goods store, or a car dealership owned by a booster ― which would create a legal, transparent means for student-athletes to receive funds that might flow under-the-table under the current structure.
Another potential avenue for student-athletes to earn endorsement income could come through the use of their name, image, and likeness in college sports video games which haven't been produced in recent years because of a lawsuit and ensuing legal decision. 
Ed O'Bannon, an All-American basketball player at UCLA who later played in the NBA, filed a class-action lawsuit against the NCAA on behalf of the student-athletes whose names, images, and likenesses were licensed for use in video games without compensation. O'Bannon was featured without permission in the EA Sports game NCAA Basketball 09, which featured an unnamed, bald player with his height, weight, jersey number, and left-handed shot.
In 2014, the Ninth Circuit Court of Appeals upheld a lower court ruling in favor of O'Bannon and the class-action plaintiffs, finding that the "NCAA's amateurism rules were an unlawful restraint of trade".
— Eric Revell
(Photo Credit: Neon Tommy via Flickr / Creative Commons)