Causes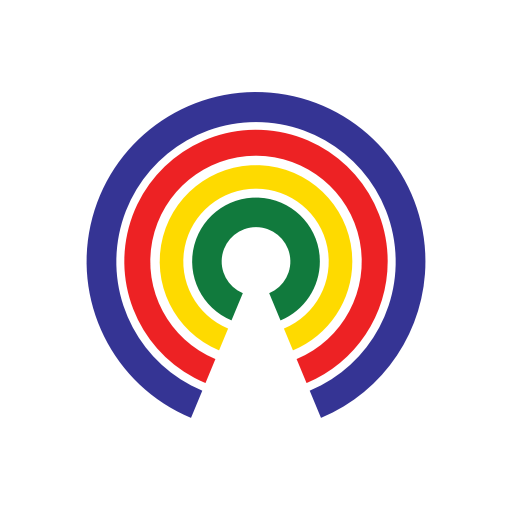 Causes
| 8.16.19
The DC: Israel denies entry to Reps. Omar and Tlaib, and... ⚖️ Do you support reforming SCOTUS?
Join the 47,099 people who've taken action on Causes this week
by Causes | 8.16.19
Welcome to Friday, August 16th, birds and bees...
Israel has barred Reps. Ilhan Omar (D-MN) and Rashida Tlaib (D-MI) from entering the country after pressure from President Donald Trump.
"We won't allow those who deny our right to exist in this world to enter Israel. In principle this is a very justified decision," said Deputy Foreign Minister Tzipi Hotovely.
Earlier on Thursday, Trump tweeted that Prime Minister Benjamin Netanyahu would "show great weakness if Israel allowed" the two congresswomen to visit, claiming they "hate Israel & all Jewish people, & there is nothing that can be said or done to change their minds."
Omar and Tlaib - the first two Muslim women elected to Congress - have criticized Israel's treatment of Palestinians and expressed support for the Boycott, Divest, and Sanctions (BDS) movement.
Pro-Israel group American Israel Public Affairs Committee (AIPAC) split with Trump and Netanyahu, saying they backed the lawmakers visit.
Do you support Israel barring U.S. Congresswomen from entering the country?
On the Radar
Rep. King: 'Any Population' Left Without Rape and Incest?
Lawmakers on both sides of the aisle are criticizing Iowa GOP Rep. Steve King after he made comments saying that rape and incest were necessary for population growth.
"What if it was okay and what if we went back through all the family trees and just pulled those people out that were products of rape and incest. Would there be any population in the world left if we did that?"
House Republican Conference Chairwoman Liz Cheney of Wyoming described King's remarks on Twitter as "appalling and bizarre."
Republican House Minority Whip Steve Scalise of Louisiana said King's comments "are wrong, and offensive, and underscore why we removed him from his committees."
Several Democratic presidential candidates condemned King's comments, including Sen. Kirsten Gillibrand (D-NY) who bluntly tweeted: "You are a disgrace. Resign."
How do you feel about King's comments?
Rare Earth Elements Exports
Earlier this year, the Chinese Communist Party threatened to stop exporting rare earth elements to the U.S. as part of the widening trade war. Rare earth elements (or rare earths) are a group of 17 metals found in the Earth's crust which, while relatively abundant, are rarely found in sufficient concentrations for mining. 
Rare earths are used in many devices you encounter every day, such as cellphones, computers, electric vehicle motors, batteries, fluorescent lighting, fiber optics, camera lenses, flat-screen TVs, and self-cleaning ovens.
In the Senate, a pair of bipartisan bills offered by the leaders of the Energy and Natural Resources Committee would aim to secure America's supply of rare earths from China's export threats:
American Mineral Security Act would develop a comprehensive plan for reducing U.S. dependence on foreign minerals, particularly rare earths.
Rare Earth Element Advanced Coal Technologies (REEACT) Act would create a Dept. of Energy program to develop technology to extract and recover rare earths and other minerals from coal and coal byproducts.
Should Congress move to secure the U.S. supply of rare earth elements?
Under the Radar
Restructuring SCOTUS
A group of Senate Democrats this week submitted a brief in a case related to gun rights in New York City that may be taken up by the Supreme Court during its next term which warned the justices to dismiss the case and "heal itself" or face public demands for the court to be restructured.
Sen. Sheldon Whitehouse (D-RI) led the amicus brief that concluded with a reference to a recent Quinnipiac poll which found 51% of respondents believing the "Supreme Court should be restructured in order to reduce the influence of politics":
"The Supreme Court is not well. And the people know it. Perhaps the Court can heal itself before the public demands it be "restructured in order to reduce the influence of politics.' Particularly on the urgent issue of gun control, a nation desperately needs it to heal."
Do you support reforming the Supreme Court?
Junior Reserve Officers' Training Corps (JROTC) 
Nearly 500,000 high schoolers at 3,400 schools are enrolled in the Junior Reserve Officers' Training Corps (JROTC) program, a joint venture between the U.S. military and local school districts.
In the last few years there have been intermittent calls to "stop war in our schools." And recently, after it was revealed that the Dayton shooter was enrolled in the Bellbrook High School JROTC program, the left-leaning Jacobin magazine argued: "[A] society that teaches violence is a violent society. We need to get the JROTC out of our schools."
Calls for dismantling the 100-year-old program come at the same time that the U.S. is considering lowering the enlistment age from 17 to 16 with parental consent as a solution to armed forces recruitment challenges.
Last year, the Army failed to meet its recruiting goal for the first time in a decade, signing just under 70,000 out of a 76,500 recruitment goal. Officials have said recruitment is harder than in previous years due to a low unemployment rate, improved economic opportunities, and a robust economy.
Do you support the Army recruiting in high schools?
Your Gov at a Glance 👀
The White House: President Trump in NJ
The president has no public schedule and is expected to remain in Bedminster, New Jersey.
The House of Representatives: Out
The House will return Monday, September 9th.
The Senate: Out
The Senate will return Monday, September 9th.
What You're Saying
Here's how you're answering Should Medicare Be Expanded to Establish a Public Option for Individual & Small Business Health Insurance?
(Follow Wendy's comment here.)
(Follow Carmine's comment here.)
But wait, there's more!
And, in the End…
Grab your Dramamine, it's National Roller Coaster Day.
America's first? The Mauch Chunk Switchback Railway, built in the mountains of Pennsylvania in the mid-1800s:
Initially built to transport coal in 1827, by the 1850s, the "Gravity Road" (as it became known) was selling rides to thrill seekers.
May all your thrill rides have short lines,
—Josh Herman
Talk to us via email at contact [at] countable.us. And don't forget to keep in touch @Countable.