Causes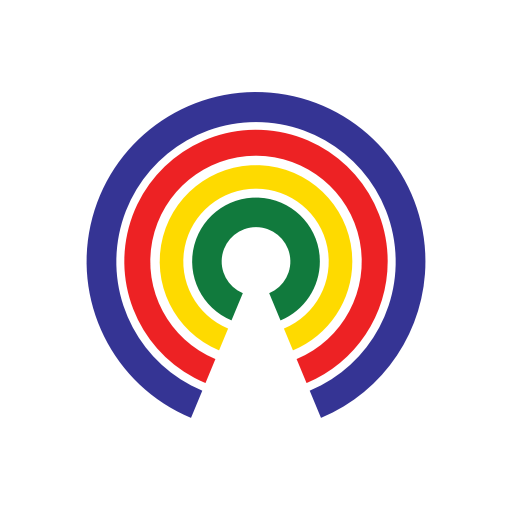 Causes
| 8.8.19
The DC: Hate crimes on the rise, and... 💵 Do you support gun buybacks?
Join the 43,571 people who've taken action on Causes this week
by Causes | 8.8.19
Welcome to Thursday, August 8th, creationists and evolutionists...
Hate crimes have been rising in the U.S. since 2015. 
The Justice Department defines hate crimes as those committed on the basis of race, color, religion, national origin, disability, sexual orientation, or gender identity. They carry enhanced criminal penalties.
From 1996 to 2014, the number of hate crimes committed each year declined from 10,706 offenses to 6,418 offenses. But as this chart from USAFacts shows, hate crime offenses have been on the rise since then and reached a decade-high of 8,437 offenses in 2017―more than half of which were crimes committed on the basis of race, ethnicity, or national origin.
The three groups of people who have been most frequently targeted for hate crimes are blacks, Jews, and gay males.
Critics of hate crime laws argue that they're unconstitutional because they attempt to punish the perpetrators' motive in addition to their underlying crime, which violates Supreme Court case law recognizing freedom of thought. 
Do you support enhanced penalties for hate crimes?
On the Radar
National Gun Buyback
Even if Congress passes some form of gun-control legislation, there are still an estimated 393 million firearms in the United States. Some, including presidential hopeful Sen. Cory Booker (D-NJ), have suggested a gun buyback program.
The programs are designed to reduce the number of firearms by purchasing guns from private owners and, usually, destroying them.
There have been a number of city-wide weapons buybacks in the last few decades.
In 2006, the Boston Police Department offered a $200 gift card for each handgun. Around 1,000 guns were turned in. The number of shootings decreased by 14% in the year after the buyback and continued to decrease through 2010.
However, the Pew Research Center has found that around 70% of gun owners say they could never imagine themselves not owning some sort of firearm.
Do you support a national gun buyback program?
Under the Radar
Extending the Time to Report Child Sex Abuse
Rhode Island Gov. Gina Raimondo (D) has signed a bill that would give victims of child sex abuse up to 35 years to sue their abusers.
"Abuse can't be tolerated, won't be tolerated and can't be tolerated," Raimondo said during Monday's signing ceremony. "And when it happens, we need to know that we have a fair justice system, and a fair set of laws, so that victims can come forward and seek justice."
Each state has a different statute of limitations. Alabama has a time limit of two years from the date of incident with no special extension for child sex abuse. California, in contrast, recently abolished its statutes of limitations for almost all felony-level sex offenses. 
Should more states extend the statute of limitations for reporting sex abuse?
8chan Owner Called to Testify
Bipartisan leaders of the House Homeland Security Committee have called on the owner of 8chan to testify after the online forum was linked to the mass shooting in El Paso that killed 22 people.
8chan has been run out of the Philippines by Jim Watkins, a U.S. Army veteran, since 2015. He has resisted any calls to moderate or shut down the site.
Reps. Bennie Thompson (D-MS) and Mike Rogers (R-AL) summoned Watkins to testify about 8Chan's efforts to address "the proliferation of extremist content, including white supremacist content." They note that the El Paso shooting was "at least the third act of supremacist violence linked to your website this year."
Watkins responded to the letter on Twitter, offering to talk over the phone. "Rest assured I am not an extremist. My telephone should work worldwide," he said.
Should platforms like 8chan be shut down?
Your Gov at a Glance 👀
The White House: President Trump in D.C.
At 12:00pm EDT, the president will receive his intelligence briefing.
At 12:45pm EDT, the president will have lunch with the secretary of state.
The House of Representatives: Out
The House will return Monday, September 9th.
The Senate: Out
The Senate will return Monday, September 9th.
What You're Saying
Here's how you're answering Should States be able to Use Opioid Addiction Treatment Grants for Cocaine & Meth Addiction Too?
(Follow Robert (steve)'s comment here.)
(Follow DrCindyBean's comment here.)
But wait, there's more!
And, in the End…
It's International Cat Day!
Here is the U.S. national debt represented by angry felines: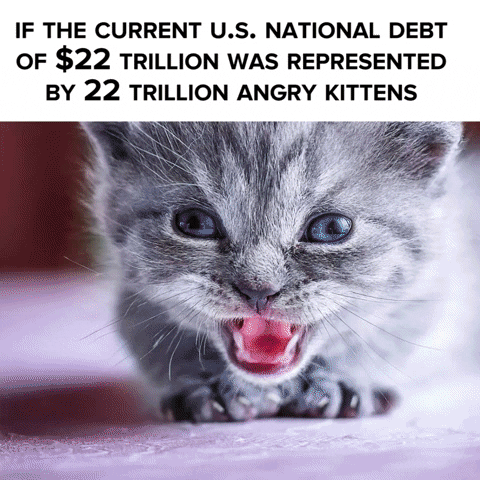 Allergic? It's also National Zucchini Day,
—Josh Herman
Talk to us via email at contact [at] countable.us. And don't forget to keep in touch @Countable.