Causes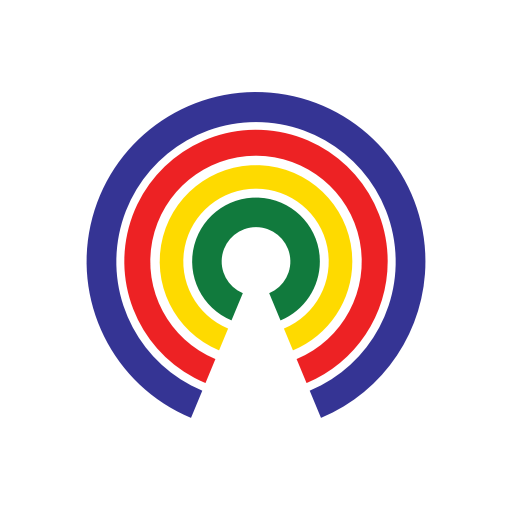 Causes
| 8.9.19
Walmart Pulls Violent Video Game Displays, Still Selling Guns
Do you support a crackdown on violent video games?
by Causes | 8.9.19
UPDATE - August 9, 2019:
Walmart is removing displays of violent video games from its stores following two shootings in its locations in Texas and Mississippi.
The action comes days after President Donald Trump said he wants to "stop or substantially reduce" the amount of violence in video games after a pair of mass shootings in Dayton, Ohio, and El Paso, Texas.
"We've taken this action out of respect for the incidents of the past week, and this action does not reflect a long-term change in our video game assortment," Walmart spokeswoman Tara House said.
On Saturday, 22 people were killed at a Walmart store in El Paso. Days earlier, two Walmart managers were killed by a gunman in a store in Southaven, Mississippi.
According to the Los Angeles Times, some Walmart employees expressed skepticism of the move on a popular staff message board. One posted:
"But we still sell real actual guns. And we're getting rid of virtual violence. Like that's going to help anything."
Sen. Elizabeth Warren (D-MA) seem to agree. On Friday morning, the presidential candidate called upon Walmart to stop selling guns.
Countable's original story appears below.
---
UPDATE - August 6, 2019:
The Entertainment Software Association (ESA) is pushing back on attempts to link video games with gun violence.
"More than 165 million Americans enjoy video games, and billions of people play video games worldwide. Yet other societies, where video games are played as avidly, do not contend with the tragic levels of violence that occur in the U.S.," the ESA said in a statement.
In the aftermath of two mass shootings this weekend, President Donald Trump and other prominent Republicans called for a crackdown on violent video games, saying they're partly to blame for gun violence.
"We've always had guns and we've always had evil, but what's changed when we see this rash of shootings? I see a video game industry that teaches young people to kill," said Texas Lt. Gov. Dan Patrick.
But the ESA noted that "[n]umerous scientific studies have established that there is no causal connection between video games and violence."
"Video games positively contribute to society, from new medical therapies and advancements, educational tools, business innovation, and more. Video games help players connect with family and friends, relieve stress, and have fun," the ESA said.
Countable's original story appears below.
---
What's the story?
President Donald Trump wants to "stop or substantially reduce" the amount of violence in video games after a pair of mass shootings in Dayton, Ohio, and El Paso, Texas.
"We must stop the glorification of violence in our society," Trump said in remarks from the Oval Office. "This includes the gruesome and grisly video games that are now commonplace."
He added, "It is too easy today for troubled youth to surround themselves with a culture that celebrates violence. We must stop or substantially reduce this and it has to begin immediately."
House Minority Leader Kevin McCarthy (R-CA) also cited video games a driving force behind gun violence.
"The idea of these video games that dehumanize individuals to have a game of shooting individuals and others—I've always felt that is a problem for future generations and others," McCarthy told Fox News. "We've watched from studies shown before of what it does to individuals. When you look at these photos of how it took place, you can see the actions within video games and others."
Texas Lt. Gov. Dan Patrick asked: "How long are we going to ignore, particularly at the federal level, doing something about the video game industry? In this manifesto that we believe is from the shooter, in this manifesto he talks about living out his 'super soldier fantasy on "Call of Duty."'
What's the response?
#VideogamesAreNotToBlame was trending on Twitter Monday afternoon as gamers, politicians, and academics pushed back on the idea that violent video games invoke violent behavior.
Many pointed out that while an estimated 2.3 billion people around the world play video games, only the U.S. has a mass shooting epidemic.
Brian Klaas, a political scientist at University College London, tweeted:
Are video games regulated?
Video games carry age restrictions and are subjected to a rigorous certification process.
What does the research say?
Research has shown that countries that spend the most on video games have lower gun-related murder rates than the U.S. As the New York Times explained after the Parkland shooting:
"In Japan, about 60 percent of the population played video games in 2016, according to NewZoo, a gaming market research company. But almost no one is killed by a gun in the country, which bans possessing, carrying, selling, or buying handguns or rifles."
The American Psychological Association and the American Academy of Pediatrics both warn against children and teens playing violent video games.
A few studies have found that playing violent video games makes players more aggressive—but the aggression quickly wears off.
What does the Supreme Court say?
SCOTUS rejected the argument that video games cause violence in 2011, with Justice Antonin Scalia writing:
"Psychological studies purporting to show a connection between exposure to violent video games and harmful effects on children do not prove that such exposure causes minors to act aggressively. Any demonstrated effects are both small and indistinguishable from effects produced by other media."
What do you think?
Do violent video games cause violent behavior? Should there be additional regulations placed on them? Take action above and tell your reps, then share your thoughts below.
—Josh Herman
(Photo Credit: Niyazz / iStock)