Causes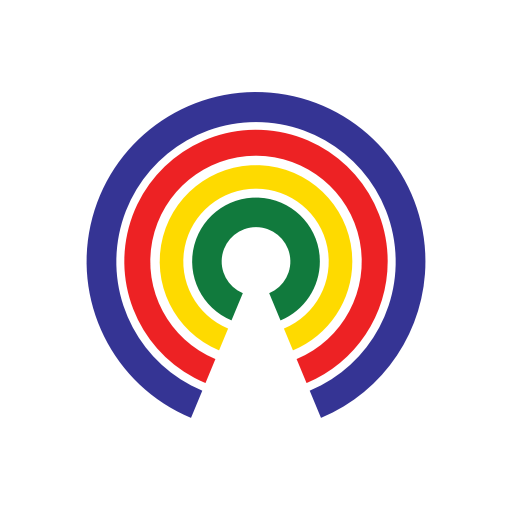 Causes
| 8.1.19
Should Congress Cut & Cap Spending to Balance the Budget?
Do you support the Cut, Cap, and Balance Amendment?
by Causes | 8.1.19
UPDATED 8/1/19 - The Senate defeated Sen. Rand Paul's (R-KY) Cut, Cap, and Balance Amendment on a 23-70 vote Thursday morning.
---
Summary:
This legislation — the Cut, Cap, and Balance Amendment — would amend the Bipartisan Budget Act of 2019 (H.R. 3877) to increase the debt limit by $500 billion after a Balanced Budget Amendment passes Congress. It would set overall federal budget levels for both discretionary & mandatory funding for each fiscal year through 2029 at the following levels:
FY2020: $3.435 trillion;
FY2021: $3.367 trillion;
FY2022: $3.299 trillion;
FY2023: $3.233 trillion;
FY2024: $3.169 trillion;
FY2025: $3.233 trillion;
FY2026: $3.297 trillion;
FY2027: $3.363 trillion;
FY2028: $3.430 trillion; and
FY2029: $3.498 trillion.
The $500 billion debt limit increase would only take effect after a Balanced Budget Amendment is passed by both chambers of Congress and sent to the states for ratification (which would require the approval of 38 states). 
The Balanced Budget Amendment would also cap the federal budget as a percentage of gross domestic product (GDP) and require that tax increases be approved by a two-thirds vote in both chambers of Congress. 
Congress would be able to waive the budget caps with votes by three-fifths majorities in both chambers of Congress.
---
Argument in Favor:
The U.S. national debt exceeds $22 trillion and major budget deficits are projected to continue well into the future. The debt limit should only be increased if Congress commits to cutting & capping spending with a balanced budget amendment.
Argument Against:
This bill would require significant cuts to the federal budget and bind the federal government to a balanced budget requirement that leads to spending cuts or tax increases and makes it more difficult to advance significant policies.
---
Impact: The federal government.
Cost: A CBO cost estimate is unavailable.
In-Depth: Sen. Rand Paul (R-KY) blasted the budget deal this bill would amend for allowing "unlimited borrowing for nearly two years" and "abolishing all spending caps" on the Senate floor and added:
"The national debt now stands at $22 trillion. This year we will add $1.2 trillion. We're approaching record deficits, and neither party cares… Today, I will offer an alternative. We will raise the debt ceiling if you adopt — in advance — significant spending cuts, caps on spending, and a balanced budget amendment to the Constitution."
Paul's proposal would require a significant & immediate reduction in overall federal spending, which the Congressional Budget Office (CBO) projects will total $4.4 trillion in FY2019. Of the total, $2.695 trillion will be spent on mandatory programs like Social Security, Medicare, and Medicaid; $1.334 trillion on defense and non-defense discretionary spending; plus $383 billion in interest on the national debt.
The Congressional Budget Office's budget & economic outlook for 2019 notes that spending on Medicare, Social Security, and interest on the national debt are largely responsible for rising budget deficits. Those deficits were projected to grow by $12 trillion, causing the national debt to top $33 trillion in 2029. Because of the larger debt, interest payments are projected to rise from $383 billion in 2019 to $928 billion in 2029 — an amount significantly larger than the current defense budget.
Of Note: In 2018, the House voted on a balanced budget amendment proposal which failed to get the required two-thirds majority in a 233-184 vote. While every state but Vermont has a balanced budget amendment, the federal government does not.
Here's a look at the history of the debate surrounding a balanced budget amendment (BBA):
In 1935 Sen. Millard Tydings (D-MD) introduced the first bill that would've required the federal budget to be balanced unless the debt limit was increased. The following year Rep. Harold Knutson (R-MN) went even further by offering a proposal that would've effectively mandated budget surpluses by imposing a per capita federal debt limit during peacetime.
Congress took its first substantive action on a BBA in 1947 when the Senate Appropriations Committee advanced the measure but that momentum quickly stalled as the Senate Judiciary Committee, which was also considering the proposal, failed to take action.
The first BBA proposal to pass a chamber of Congress was approved by the Senate in 1982 after 11 days of debate, but a companion measure in the House failed to achieve the two-thirds majority required in a 236-187 vote.
With bipartisan support, other variations of a BBA were brought up for votes in late 1980s and early 1990s despite the objections of congressional leadership through the use of discharge petitions, but none got the two-thirds support needed.
In 1995, the House passed a BBA for the first time under the leadership of Speaker Newt Gingrich (R-GA) as part of its "Contract With America" on a 300-132 vote. The proposal then went to the Senate where it fell one vote shy of passage after two high profile defections: Sen. Tom Daschle (D-SD) — who had previously supported a BBA — voted no, while the lone Republican no vote came from retiring Sen. Mark Hatfield (R-OR) who derided the idea as a "budget gimmick".
The Senate fell one vote short of approving a BBA again in 1997 after freshman Sen. Robert Torricelli (D-NJ) reversed his campaign pledge to support the balanced budget amendment by voting no.
In 2011 both chambers of Congress tried again and failed to advance BBA proposals. The House bill failed on a 260-165 vote, while a pair of measures in the Senate fell well short of the two-thirds support needed with votes of 47-53 and 21-79.
Media:
Summary by Eric Revell
(Photo Credit: iStock.com / KeithBishop)