Causes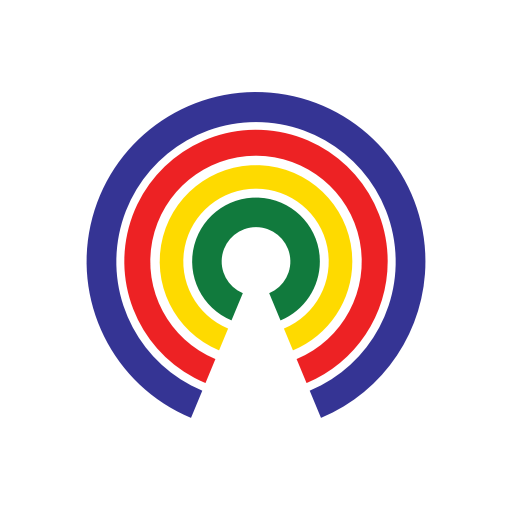 Causes
| 7.31.19
Key Quotes From the Second Democratic Debate - Night 2
What do you think of the 2020 Democratic contenders?
by Causes | 7.31.19
Night 2 of the second round of Democratic debates has wrapped.
10 contenders for the 2020 Democratic nomination took the stage in Detroit on Wednesday. A similar number of protestors took the audience.
After Vice President Joe Biden was asked about deportations under the Obama administration, two women began shouting "3 million deportations!" Earlier in the night, as New York City Mayor Bill de Blasio delivered his opening remarks, a group of protesters yelled "Fire Pantaleo!" This was a reference to New York police officer Daniel Pantaleo, who is accused of fatally choking Eric Garner. The Department of Justice has declined to file charges against Pantaleo.
Catch up on last night's debates here.
Here are the quotes of the night from Wednesday's contenders:
Michael Bennet, Senator from Colorado
"I think this is one in the end that we agree with. There's not a single person on this stage if were president would ever separate a child from their parents at the border. And that is what this administration has done in the American people's name, they have turned our border into a symbol of hostility, the symbol of this country before Donald Trump was president was the Statue of Liberty. That should be the symbol of the United States of America, not Donald Trump's terrible war." 
Kirsten Gillibrand, Senator from New York
"I can talk to those white women in the suburbs that voted for Trump and explain to them what white privilege is. When their son is walking down the street with a bag of M&Ms wearing a hoodie, his whiteness protects him from not being shot."
Julian Castro, Former housing secretary
"I don't want to make America anything again. I don't want us to go backward. We're not going back to the past. We're not going back where we came from. We're going to move forward."
Cory Booker, Senator from New Jersey
Booker to Biden on crime bills:
"If you want to compare records and, frankly, I'm shocked that you do... There's a saying in my community, you're dipping into the Kool-Aid and you don't even know the flavor. You need to come to the city of Newark and see the reforms we put in place."
(Booker was the former mayor of Newark, New Jersey)
Bonus soliloquy on African American voter suppression:
"Everybody from Republicans to Russians were targeting the suppression of African-American voters. We need to say that. The truth will set us free. We need campaign that is ready for what's coming: An all-out assault. Especially on the most valuable — in fact the highest performing voter group in our coalition, which is black women. And I will be a person who tries to fight against voter suppression and tries to activate and engage voters and coalitions that will win Michigan and Pennsylvania and Wisconsin."
Joe Biden, Former vice president
On Trump separating migrant children from their parents at the border:
"The fact of the matter is, when people cross the border illegally, it is illegal to do it unless they're seeking asylum. People should have to get in line. That's the problem. And the only reason this particular part of the law is being abused is because of Donald Trump. We should defeat Donald Trump and end this practice."
Kamala Harris, Senator from California
Harris once again confronted Biden on the subject of school busing and the former VP's praise of Southern segregationists as civil partners in the Senate.
"Had those segregationists their way, I would not be a member of the United States senate, Cory Booker would not be a member of the United States Senate and Barack Obama would not have been in a position to nominate him to the place he holds."
Andrew Yang, Entrepreneur
Yang raised the case of his wife, who provides at-home care for their autistic son.
"What does her work count at in today's economy? Zero, and we know that's the opposite of the truth. We know that her work is among the most challenging and vital."
In order to win, Yang said,
"We redefine economic progress to include all the things that matter to the people in Michigan and all of us, like our own health, our well being, our mental health, our clean air and clean water, how our kids are doing — if we change the measurements of the 21st century economy to revolve around our own well-being, then we will win this election."
Tulsi Gabbard, Congresswoman from Hawaii
"First of all, [climate change] is personal. You can imagine I grew up in Hawaii, which is the most remote island chain in the world, so for us growing up there, protecting our environment was not a political issue, it's a way of life. It's part of our culture. It's part of who we are."
Jay Inslee, Governor of Washington
"We cannot work this out. The time is up. Our house is on fire. We have to stop using coal in ten years and we need a president to do it or it won't get done. Get off coal. Save this country and the planet."
Bill de Blasio, Mayor of New York City
"If we're going to beat Donald Trump, this has to be a party that stands for something. The party of labor unions. This has to be the party of universal health care. This has to be the party that's not afraid to say out loud we're going to tax the hell out of the wealthy. And when we do that, Donald Trump right on cue will call us socialists. Here's what I'll say to him: 'Donald, you're the real socialist.'"
—Josh Herman
(Illustration by Lily Chen)